Call of Duty Mobile Season 9 update might have been delayed by a couple of days, but the excitement has just been increasing with each coming day. Season 9 update is going to be the biggest and the best one. There are a lot of new things that are coming in COD Mobile with this update. In this post, we will share with you the complete details of Call of Duty Mobile Season 9 Update and talk about everything new that is coming in multiplayer mode. So let's begin:
Gunsmith Feature
The all-new gunsmith feature will take the game to a whole new level, as this feature will help you make your weapons more unique, powerful, and customizable as per your own need. You can acquire any uncommon, rare, epic, and legendary weapon in this feature by grinding through the gunsmith missions and adding various camos, reticles, charms, and stickers in your base weapon. Also, now you only need to upgrade your weapon type XP once and not it's every variant.
New Weapon Class
As of now, there is a total of 5 Weapon Class, i.e., Shotgun, Snipers, LMG, SMG, and Assualt Rifle available in the game, but in next season there will be an addition of 6th weapon class, i.e., "Marksman Rifle" will be added in the game. This class is best suitable only for those who have a very precise aim, especially snipers.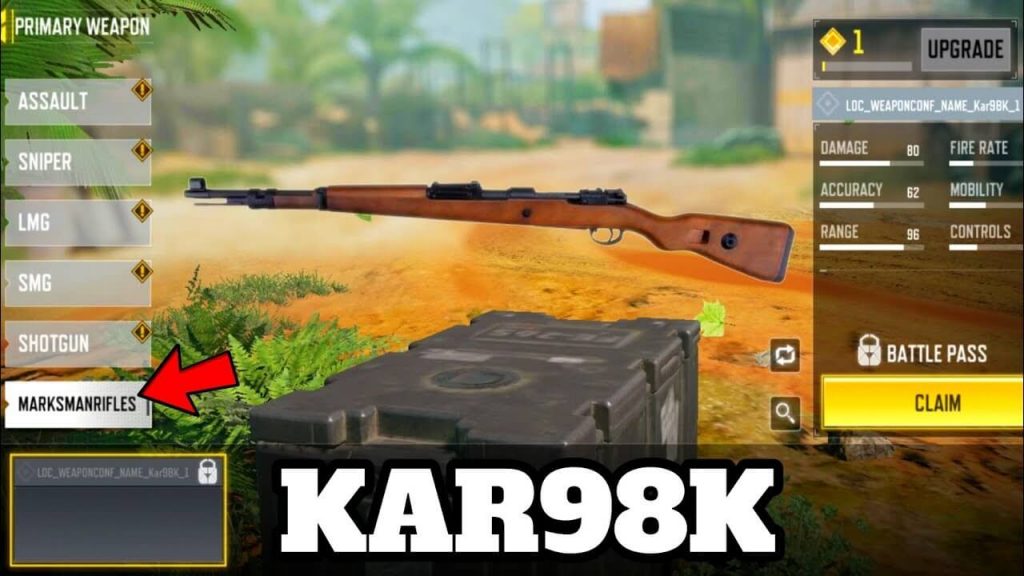 New Weapons
Kar-98k: The amazing Bolt-Action Sniper Rifle was available back in Call of Duty Modern Warfare, and now it will also be available in Call of Duty Mobile. It is expected to be available in the Season 9 battle pass on 50th Tier.
Razorback: It is a sub-machine gun with a medium fire rate, but serious damage. This gun could earlier be purchased via real money, but now it will be free for all, and you can get it via in-game events.
Nerf and Buff
Call of Duty has officially announced that there will be no Nerf and Buff in any weapon in the next season, but they also mentioned that some of the Operator Skills would be getting get a buff or nerf. Although there has been no official announcement about which operating skill is getting buff or nerf, Annihilator and War machine have a great chance to get a nerf and buff, respectively.
New Scorestreaks
Shield Turrent is the new scorestreak, which will be added in Season 9 of Call of Duty Mobile. It is a manual shielded turret that can be deployed on the surface, and the fantastic thing about this scorestreak is that you can deploy it anywhere you want and pick it up again and deploy it again in another area.
New Operator Skill
Equalizer is a Dual integrated machine gun which has a built-in suppressor. This operator skill is best suited for close-quarters combat, as its range is very short, but once used in close range; then it completely overpowers other weapons; it gives you a feeling of holding 2 SMG at the same time.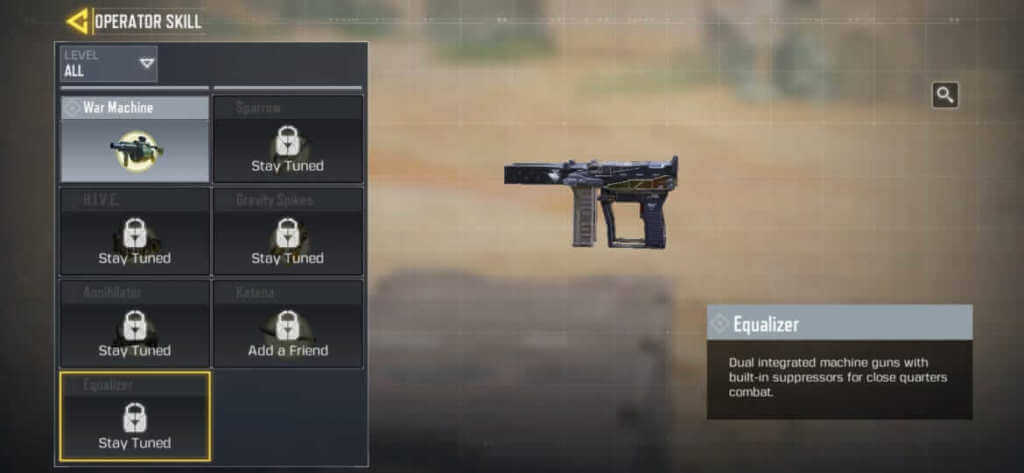 New Maps
Shipment 1944: A very small and compact map that is nearly symmetrical square and full of chaos. It is divided into two main areas, one in the center where two intersecting lanes cross between the stacked middle crates, and the other the perimeter, a square border around the center. Being a small map, you can grab a shotgun and mine and sit tight in the center to quickly take down your opponents.
Pine: Located in the middle of the forest, it looks like a small army base camp, which is full of trees, rocks, open containers, a sniper tower, and fens surrounding the camp. It is also a small map in which you can have 1v1 or 2v2 just like you can play in Gulag in the current season.
New Loadout Slots
If you have ever thought that 5 Loadout slots are not enough for you and you need more slots in the game, then don't worry because Call of Duty Mobile is adding five new slots in the game. In Season 9, there will be five more slots added in the game, and after the update, you will have a total of 10 Loadslots in the game.
Also, after the update, your current loadout slots will get reset so that you can make a new loadout with more options for customizing everything.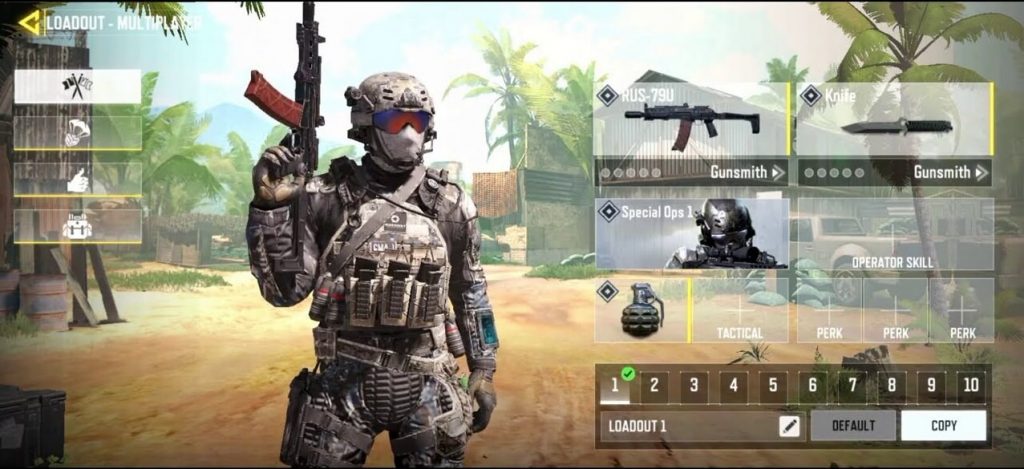 Lethal Weapon
Thermite: It is a deadly weapon that will burn the enemy violently for a period of time upon impact.
Molotov: Currently, it is a scorestreak in the game, but in the next season, it will be removed from being a scorestreak and will be added as a lethal weapon in the game.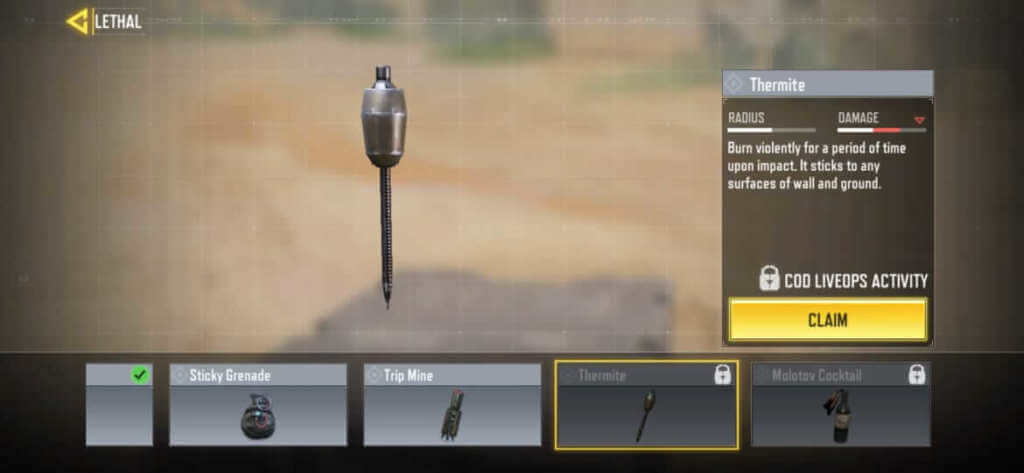 New Perks
In Season 9 it is confirmed that there will be three new perks added in the game and these perks seems very useful in the game, although there have been rumors about the Red Overkill perk to be release in next season, Activision has cleared that it will not release in next season. Here are the 3 perks which will release in next season;
Restock (Red Perk) – It recharges equipment over 20 Seconds. Replenish 1 extra combat Axe.
Amped (Green Perk) – It allows the player to take advantage of faster weapon swap and launcher reload speed.
High Alert (Blue Perk) – Equipping this perk indicates the player when enemies outside of his view can spot him. Furthermore, it marks an enemy and their equipment, scorestreak by ADS.
Cross-Hair Customization
Many players were requesting customization of Cross-Hair, and finally, Call of Duty Mobile is bringing this feature. As from the next update, you will have an option to choose from over 12 types of cross-hair options, each of different shapes and colors.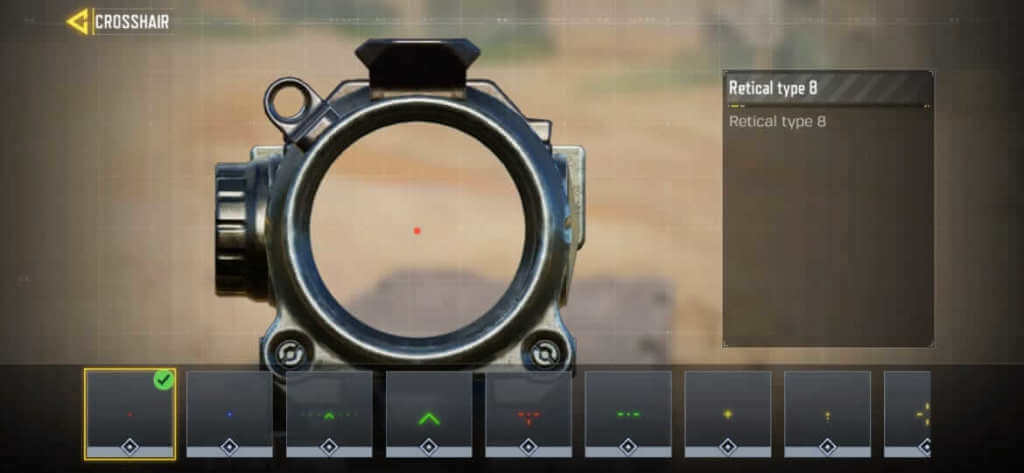 Season 9 Battle Pass
Theme: Call of Duty Mobile Season 9 Battle Pass theme will be World War II, and battle pass has been titled "CONQUEST". The new season is based on World War II and will also contain the World War II event.
Characters: There will be a total of 4 new Characters that will be added in the Season 9 Battle Pass, the list of characters are;
Lev Kravchenko – Level 1
Viktor Reznov – Level 12
Edward Richtofen – Level 30
Nikto – Level 50
New Rank Season
The current season 5 rank will come to an end, as after this update. Season 6 of Rank Season will begin, and players rank will get reset.
Also Read: Call of Duty Mobile Rank Reset (Tier Drop) System Explained
New UI
The User Interface in Season 9 will be changed entirely, and each thing like upgrading your weapons, equipping perks, will be changed, and everything will be made very simple and easy to access.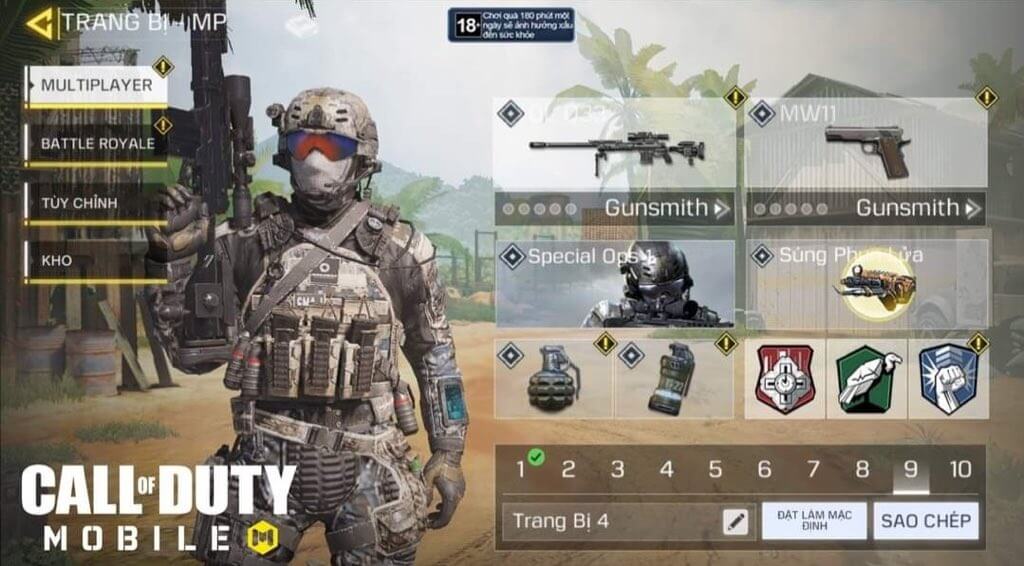 Bug Fixes
Desync Issue: Desync has become a major issue in the current season, and developers have also released many small updates to solve this issue, but still, it hasn't been resolved, but in the next update, they will permanently or majorly resolve this issue.
Katana Operator Skill: Since the release of this operator skill, players were facing many problems like FOV issues, forced third-person perspective, and unable to roll/prone after using the skill. In the next update, Call of Duty Mobile will fix these issues permanently.
Also Read: COD Mobile Season 9 Update To Fix Desync Issue
---
So that's it for this post. Stay tuned with MobileModeGaming for all the latest COD Mobile news and updates. Also, if you have questions, do drop them in the comments section below.