SpongeBob: Krusty Cook-Off game has received Last Chance Coffee restaurant and New Kelp City in the latest update. This popular game is developed by Nukebox Studios and Tilting Point jointly.
The new update brings in a new themed world named as New Kelp City. The city is touted to be a parody of New York City that resides in the underwater. Also, the addition of Last Chance Coffee restaurant means players can bring on new treats. The restaurant brings with itself various caffeinated beverages and pastries for the players to explore.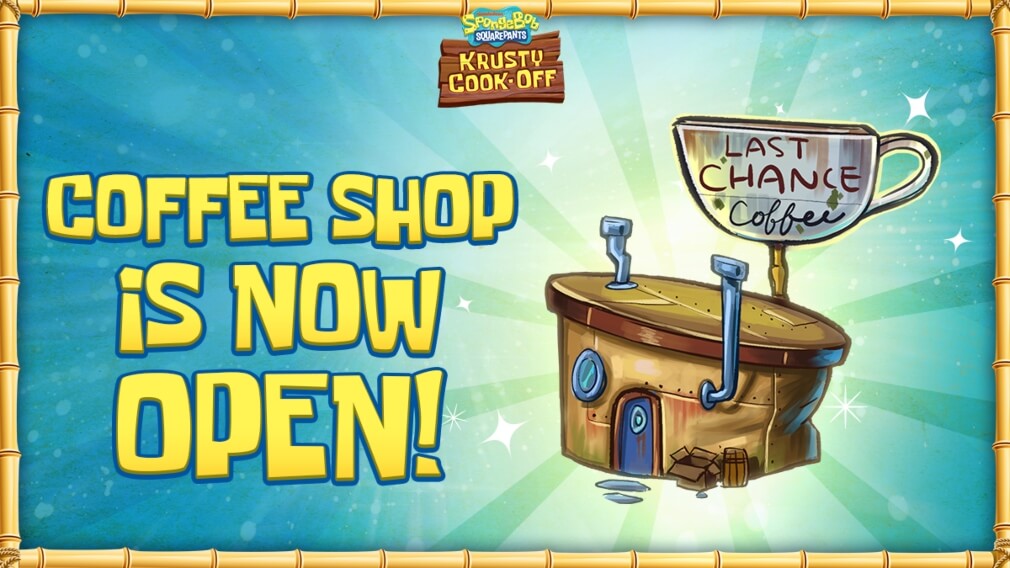 For those who are new, SpongeBob: Krusty Cook-Off is a popular cooking game that satisfies the need of the Bikini Bottom area. The game also includes the popular characters such as Mr. Krabs, Sandy Cheeks, and Squidward Tentacles.
Players can also explore the city and participate in many fun events that take place. If you are a fan of the show you should definitely check this game out. The developers have promised many more challenges and events will make their way into the game in the upcoming updates.
SpongeBob: Krusty Cook-Off is available on the App Store and Play Store for download. It is a free to play title with in-app purchases.