Dungeon Dogs is an idle RPG that is arriving on the Android platform on 19th August. The game is a sequel to the popular game of the same genre Castle Cats developed by PocApp Studios.
In the game, you will be teaming up with three dogs named Lyra, Ken, and Poppy. You and your team's motto is to take down the evil cat king who is against the dogs and ill-treats them as second class citizens. All these adventures take place in Lupinia.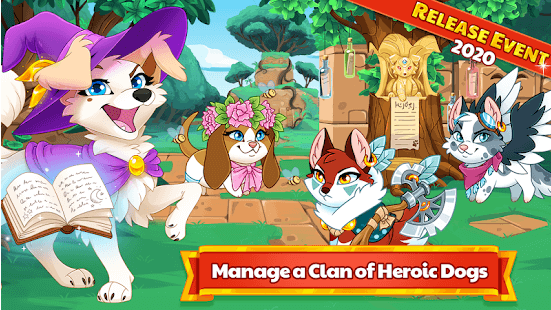 This game lets you battle with many enemies as you progress. You can collect the rewards as and when your team emerge as winners. The game offers you many upgrades that include leveling up your heroes. Besides there are up to 45 dogs for you to collect, evolve, and battle with the opponents.
The game also offers about 100 items to decorate your pals, guilds, and so on. With more than 85 quests in the game, you'll never feel bored. There are also occasional events to cheer you up with new offerings.
Dungeon Dogs is arriving for the Android devices on 19th August. The game is currently available on the Play Store for you to pre-register, if interested.