Meteorfall: Krumit's Tale is a card game that is about to launch on iOS and Android devices on 27th August. The game is a sequel to Meteorfall: Journeys game. The game is available for pre-order and pre-registration currently.
The Metrofall series is a cool card game franchise. In this game, you need to pick a hero and battle it out with many creatures. It is a fun roguelike game with an interesting gameplay. The game has a grid-based format for you to battle.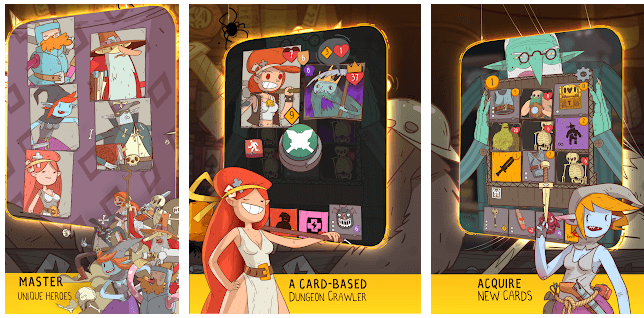 The players can choose from five different heroes that includes Bruno, Greybeard, Mischief, Muldorf, and Rose. Each character will have a unique playing style and cards. The game comprises of more than 20 unique dungeons, 25 enemies, 50+ perks, and 300+ cards.
The game is said to be well optimized for mobile devices. Also, another interesting feature is that the game has an offline mode of play too. This may come handy in many places. There are more than 30 achievements that players can aim for.
Meteorfall: Krumit's Tale is available on the App Store and Play Store currently for the players to pre-order and pre-register. The game is a premium title that costs about $6.99 will see the light on the 27th of August.