Motorball is a game that combines car driving in football which offers double the fun. The game is developed by Noodlecake Studios and is all set for a launch on August 5 on iOS and Android. Currently the game available to pre-order on iOS alone.
Motorball game is based on top-down set up in the landscape mode. The goal is to score goals with the help of fast-paced cars. The game also packs in various power-ups which make it further challenging. Besides the game offers a lot of customization options.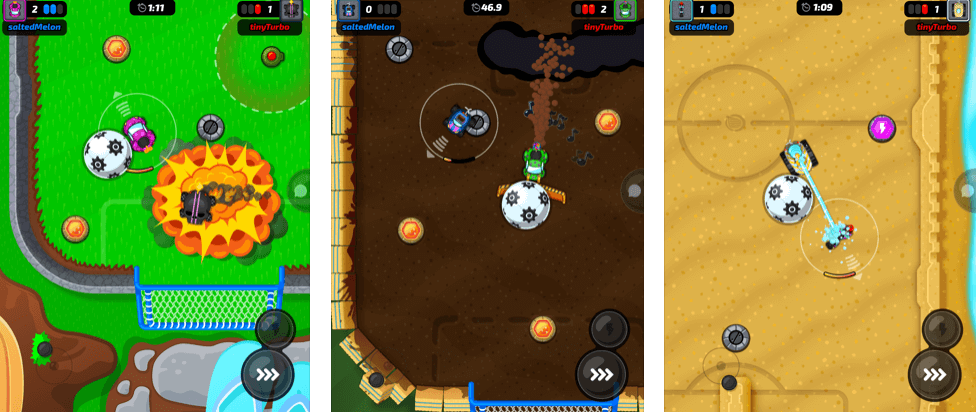 The power-ups include glue that will stick your opponents, water pistols that help you score from long, a hockey goalie which will make the scoring difficult. The game provides paints jobs, decals boost trails to make you look cool. As the game progresses you also have a choice to choose from a lot of car variants.
The game also allows you to tweak with Speed, Boost, Acceleration, and Control to suit your playing style. As mentioned earlier the Motorball is heading soon for a launch. The game is a free to play title with in-app purchases.