Miramar is one of the best playgrounds for players who seek a long-range battle. Miramar being such a huge map, flare guns are scattered across the map in different locations. You can't spend your majority of time analyzing, exploring each location on your own, glimpsing which locations are best for the flare guns.
Flare gun performs a crucial role in a huge map like Miramar, where employing a good long-range weapon is advantageous, and if you are blessed enough to uncover an AWM, it can be a game-changer to you and your squad. This is where our article is taking off to assist you in deciding which should be your next location to land on. We have listed around seven best locations, where the probabilities of discovering a flare gun are the highest.
Pecado
No wonder pecado has made it to the first place. This is an elegant city encompassed by casinos, buildings where the amount of loot is substantial. This has also been the best hot drop-in Miramar map. The players will plunder all loot present in the casino, but you are seeking something else, quickly explore the four-story buildings, and amaze yourself with a flare gun.
Pecado is really cursed by quality loot in abundance, and players tend to fall for it more and more. The justifications of its being in the first position are: you will find at least one flare gun out of this location, occasionally if you are fortuitous you may find more than one flare gun in this location, and sometimes flare guns are spawned in casinos, and buildings, and hotels as well.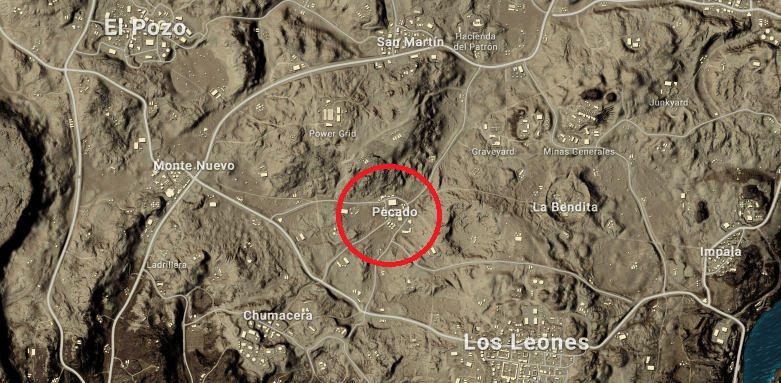 Hacienda Del Patrón
Hacienda del patrón is one of the Best hot drops in the entire Miramar map. This is embodied by a villa encircled by hills. This has become very popular recently, so you have to be very quick while looting. Make sure you get a weapon as soon as you sense the ground, as you may have to tackle many squads here. After Pecado, this is the most preferred location for loot and fetching a flare gun. And we will assure you at least one flare gun from this location if you walk out alive.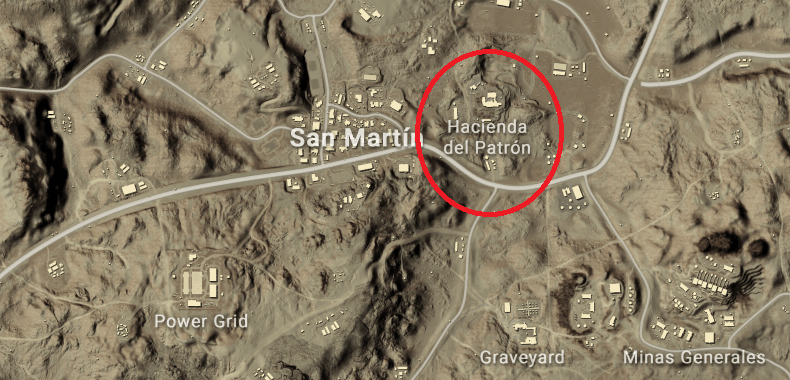 Prison
Prison is one of the most underrated locations in the entire Miramar map. This is the spot where all the players are waiting before the match outsets. This is not chosen by most of the players as it is located near the extreme south, and which can be tricky to flank back to the play zone.
This area is comprised of a brick house surrounded by small buildings where the quality and quantity of loot are in abundance. This place nearly assures you at least one flare gun, but make sure you arrange a vehicle before you start looting, as this place is usually outside of the play zone.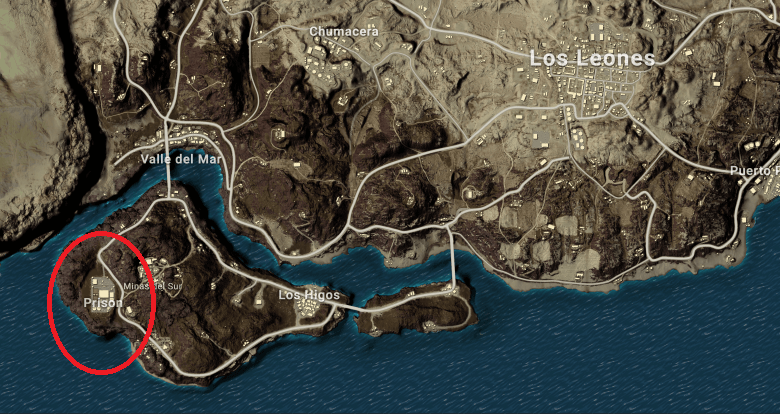 Graveyard
Graveyard is the location for those who play solo/duo. This is a tight, tiny place where the quantity of the loot might not be sufficient for the entire squad; this is where it can go wrong. But we are here for something else, and it doesn't seize ample time to tour this place. This territory is ideal only for those who seek just a flare gun, to fetch some exclusive items out of the airdrop crate. You might think the church could be the place where you will be uncovering flare gun, but most of the time, it's available on the grounds.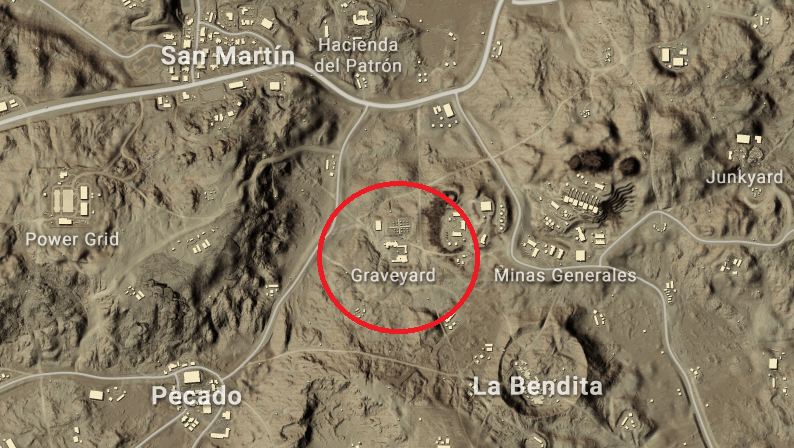 Impala
Impala is a small city, which is comprised of houses, churches, compounds, etc. This is a tiny city but denser, where the loot is adequately enough for your entire squad. This is well-known for spawning armors and good ARs. Of course, you will save at least one flare gun from this location, but be well readied for other squads rushing towards you. Unlike Graveyard, the odds of hunting flare gun is more inside the church.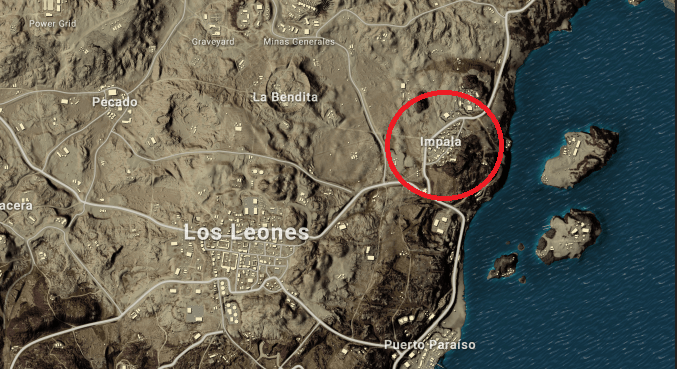 San Martín
San martín is positioned left side of Hacienda del patrón. This is a town comprised of houses, checkpoints, buildings where the amount of loot is going to be surprising, and enough for your whole squad. Once, this was a calm region but has cast out as a hot drop lately. Try analyzing the town before surging towards it, as rushing blindly towards the town could be a suicide attempt. You will get at flare gun anywhere in the city, don't leave a single corner until you locate it.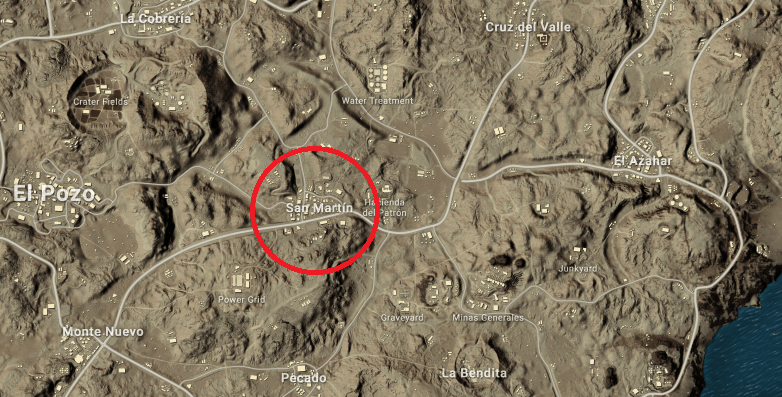 Power Grid
Power grid is also an underrated location in the Miramar map. Power grid is comprised of warehouses small containers and is not preferred by high tier squads due to its huge size characteristic. Players have to wander for quite a little for a good loadout. Even being a huge open area, you will find adequate cover to take TPP, you can take advantage of TPP and not fall for any bait made by opponents.
Most of the players dominated other players (mostly new) by saying this neighborhood is not a proper place for good loot, which has a malign influence on players who wants to explore the entire map. But above all, you will walk out with at least one flare gun, and the possible place to find it is, in the warehouses.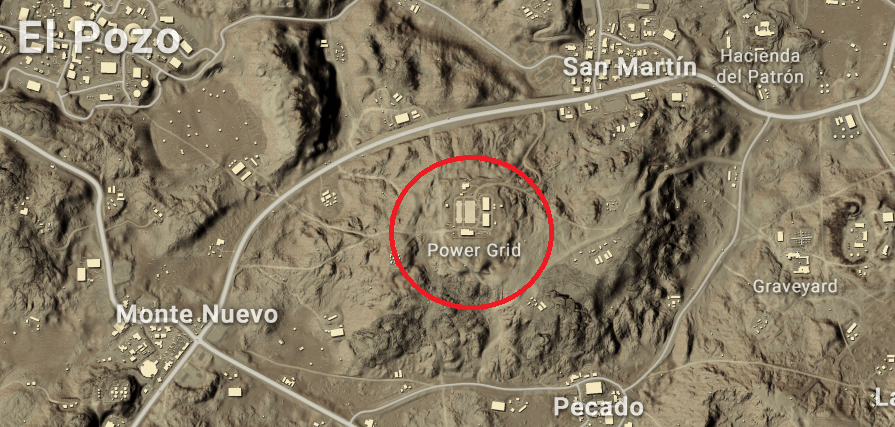 These are the 7 best locations where you can find flare gun on Miramar map that can help you in surviving the battlefield in a better way throughout the match. You can refer to our PUBG Mobile Maps Guide to find out more about other maps.
Also Read: PUBG Mobile: Free Redeem Codes Of 2020
Stay tuned with Mobile Mode Gaming (MMG) for the latest PUBG Mobile News & Updates!