If 5v5 wasn't enough fun for you, then hold your seats as Call of Duty Mobile developers are already testing a new game mode called '10v10 Collection'. This new mode is scheduled to release in the upcoming season of the game, and today in this post, we will talk to you about just that.
How will 10v10 Mode be different from normal gameplay?
Well, in 10v10 Collection Mode in Call of Duty Mobile, nothing really is different; you as a player will randomly get a game type like Domination, Hardpoint, etc., just like you get in Ranked Matches. The only difference will that in place of 5 players in a team; there will now be 10 players.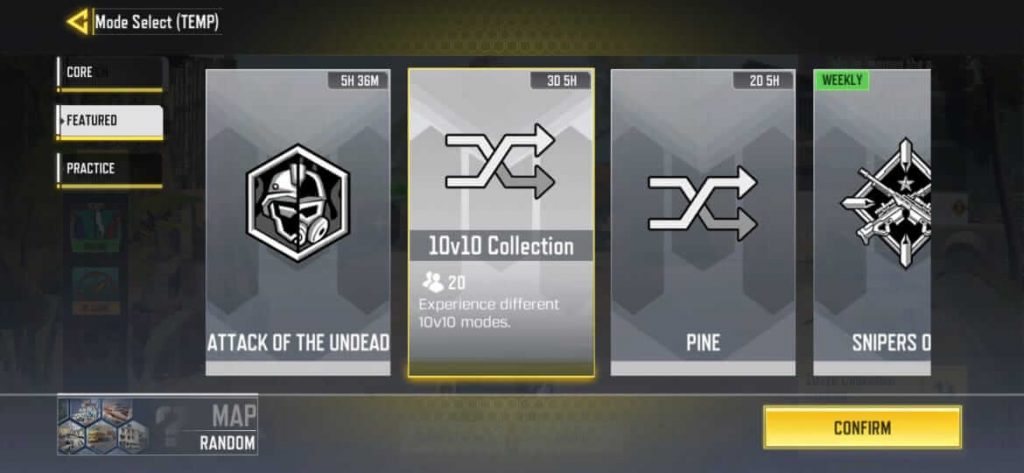 Will 10v10 Be A Permanent Mode?
Obviously, 10v10 will not be a permanent game mode, it will be a time-limited game mode that will be coming to Call of Duty Mobile in Season 9.
Verdict
We were lucky enough to play and test the 10v10 game mode in the test server of Call of Duty Mobile. And trust us guys, it's going to be absolutely crazy. No doubt, if you are a decent player, you will enjoy this mode so-so much.
With this being said, we will take your leave with an awesome gameplay of COD Mobile Test Server 10v10 gameplay. See you again with more COD Mobile news and updates.
Also Read: Call of Duty Mobile Season 9 Leaks: Gunsmith Feature, New Maps and More