Miniclip is one of the most popular game developers in the world. Miniclip has several popular games under its label like the 8 Ball Pool, Soccer Stars etc. Soccer Stars is a 1 vs. 1 football game where a player has to strike goals in the opponent's camp. Each team consists of 5 players as bottlecaps. The player can form any formation of the 5 members of his team.
The game has various modes, challenges, tournaments, and events. Soccer Stars is based on Game Coins and Cash. You can pool in coins and win the entry fees for the matches played. Soccer Stars is available for free on Google Play Store and iOS App Store. You can also connect your game with Facebook and challenge your friends to play online.
Classic 1 on 1 Mode Games
The Classic 1 on 1 is the most basic form of the game. The game is based on Entry fees from each team, and the one who wins the match wins the total amount of entry fees. The amount of Entry fees depend on different cities, the different tiers of the Classic Mode. The tiers are named on various countries like Brazil, South Africa, Spain, the USA, etc.
The number of goals needed to win differ in different countries; for example, in Brazil, it is 2 goals, and in South Korea, it is 3. There are also time-based matches. Entry fees also vary for each country. It starts with 50 Coins for Brazil to 4,000,000 Coins for the Netherlands. Agents are also available in the game who provide you with Game Cash upon scoring goals in matches and popularity in the game.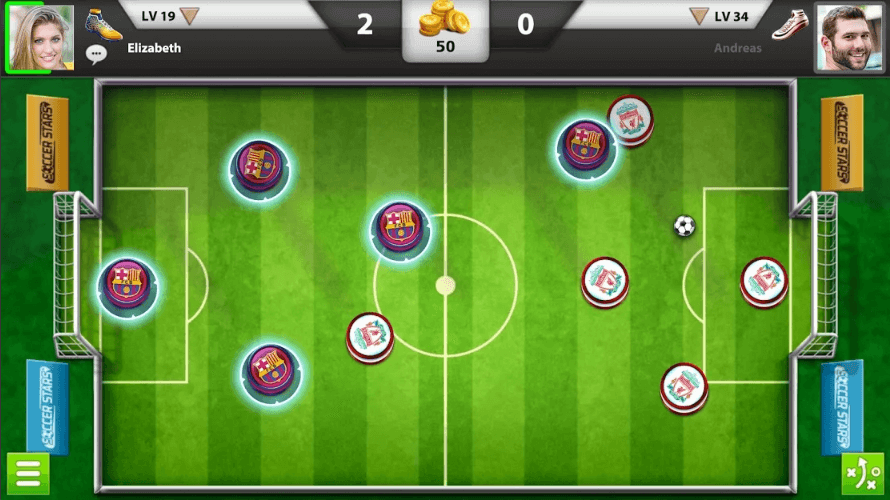 Special Events
The Special Events in Soccer Stars contains four types: Trickshots and Penalties, Tournaments and Championships. The Trickshot competition is a mode in which you have to face your opponent for 5 Penalty Strokes. The one who scores more in the 5 Goal Match wins it. If it is a tie, a tie-breaker is held. The Penalty Rush is a mode in which you have to score as much as goals you can in one minute. You get a daily free entry for this mode.
The Tournaments Special Events is an event in which you have to face random opponents to win the tournament. There are eight teams in a tournament and the matches are played on a knockout basis. There are four tournaments: Portugal, Argentina, Germany, and Columbia. The Entry Fees for each tournament varies from 500 Coins to 20,000 Coins. The winner takes away the entire Entry Fees.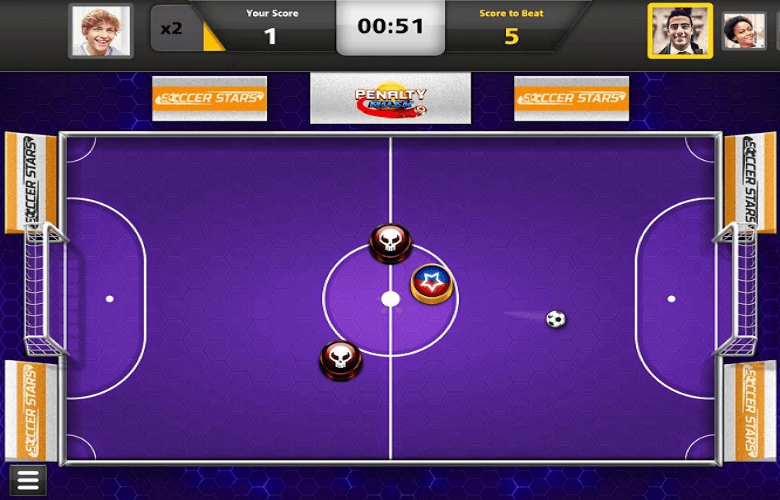 The Championship Event is also a knockout event in which you have to Pay 1 Game Cash and enter the event. The event is known as Tonga Premiere League. If you succeed in winning all the matches, you are rewarded with a Copper Gift Pack and 200 Coins.
Minigames
Minigames are lucky draw events in which you can win game coins, game cash, team scraps, etc. Minigames contain Daily Spin and Win, which is available for free every 24 hours. Surprise Packs are available in Minigames, which are available for Game Cash, or you can win it in Weekly Events or Daily Spin and Win. You can get rare teams in surprise packs and win game coins.
There are three types of surprise packs: Gold, Silver, and Copper. The Minigame also consists of Scratch and Win in which you win game coins on scratching a card. Golden Goal is the latest addition in Minigame in which you win coins, cash, or copper surprise pack on landing the ball on specified location in game.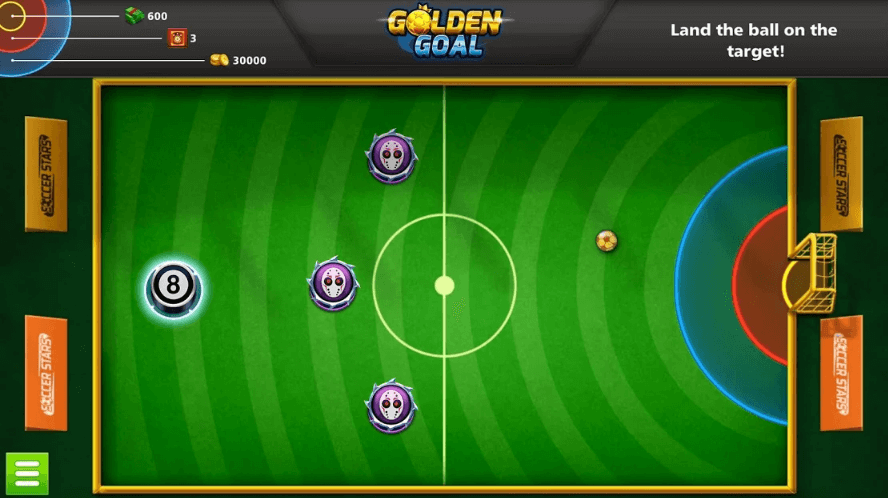 Weekly Events
Weekly Events are exclusive events which are present on every weekend. The Events are Penalty Legends, Penalty Championships, Trickshot Warriors. Penalty Legends is a coin-based entry-free event in which you have to score as many goals you can in 1 minute. You get a free entry every three hours and can enter the event by coins.
The competition continues for 3 days, and the winner is rewarded with 450 Game Cash, Golden Surprise Pack, 3 Golden Goals, and a Daily Spin and win. The runner up gets Silver Pack instead of Gold and 260 game cash. The third person gets 210 game cash and copper pack. The 4th-10th Position gets 60 Game Cash and 1 Scratch and Win. The rest of the players till 100th Position gets 2 game cash and 1 Scratch and Win.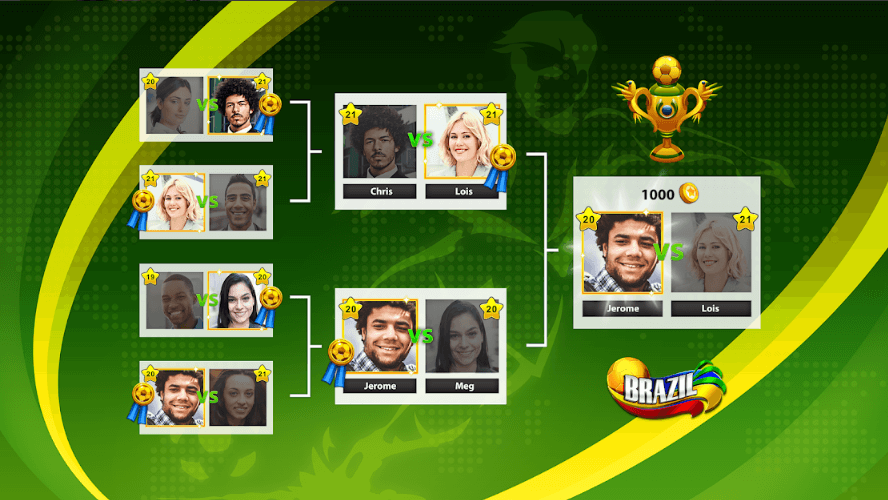 The Penalty Championship is much alike like the Penalty Legends. The only difference is that the entry here is based on game cash. The Trickshot Warriors is the Penalty Stroke face-off between two teams, and the player who wins most matches wins the tournament. The entry here is also coins based.
There are various teams available on Soccer Stars, which are bought for coins or cash, and Rare Teams won in surprise packs. There are also teams based on country flags. Each team differs on aim, speed, and accuracy.
Soccer Star Ratings
Google Play Store: 4.2/5
Miniclip.com: 4/5
Apple App Store: 4.6/5
The game is one of the most amazing ones on one bottle caps soccer game. We recommend you to play this game and enjoy the new style of the football game. Miniclip never fails to satisfy its users, and the developers are always anticipating the players' needs.
Also Read: 7 Mobile Games To Play Anywhere, Anytime
Stay tuned with Mobile Mode Gaming (MMG) for the latest Mobile Gaming News & Updates!