Shallot Town is a simulation game developed by Shallot Games, LLC. Shallot Games has developed a few other games for android devices on play store such as Vista Golf, Putthole, and Luma's Odyssey. While th ese games are doing well and have good ratings, it is yet to be seen how the new Shallot Town performs.
Gameplay
Shallot Town is a building and simulation game. You can build various buildings in your Town. You can even put on decorations like potted plants, potted bush, and potted Flowers. Not only just that, but you can also plant all types of trees to ensure that your town looks beautiful as it is. There are also lamp posts available for adding night light. While you may be surprised already, there is also the feature to add furniture to your house. You can add all kinds of furniture like a bed, sofa set, lamps, and in house decorations like flower pots and even the flooring.
This is an offline game, so you don't have to be having an internet connection to enjoy this game. This is more like a cute town builder game. Not only does this allow you to design and build your very own town, but you will also get to include villagers. You can collect different kinds of villagers and make them live in your town, decorate their houses, and even play mini-games. This little game mixes the simulation of a city building game with the fun of animals as villagers.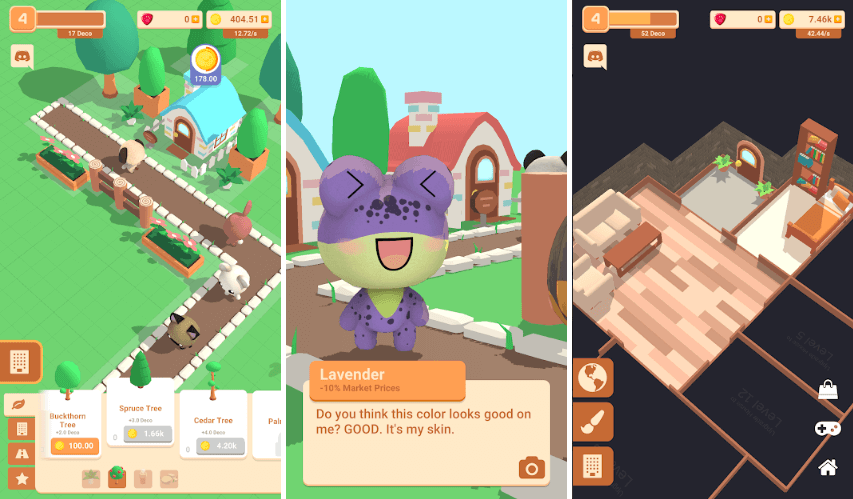 The game as decent background music, and the graphics are cool. They remind you of an old school Japanese Pokémon game. So while you're at it, you might feel nostalgic.
Shallot Town is currently available for android smartphones on Google Play Store. The game is still in Beta and is an early access version right now. Also, there are currently no in-app purchases, so you get to enjoy it before it gets monetized. Shallot Town is available in Early Access on the Google Play Store and iOS App Store.