Crash Bandicoot: On the Run by the Candy Crush developer King is now open for pre-registration. In this game, the protagonist Crash and his sister Coco join hands to take down Doctor Neo Cortex.
The gameplay is similar to that of popular titles such as Minion Rush and Subway Surfers. The game has many interesting locations which include Lost City, Turtle Woods, and many. It also has a lot of interesting characters such as Dingodile, Scorporilla, Mutagen Ant, and Nitrus Brio.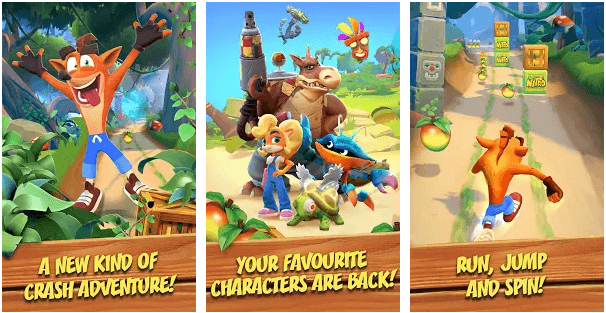 The game progresses in a non-linear fashion which comprises alternate routes that you can explore and hunt the treasure. You can use the credits earned during the missions to build resources. The resources include various new machinery and other items. All these upgrading will be handled by Coco character.
Crash Bandicoot: On the Run previously had a soft launch for Malaysian users in April. Now they have opened for the pre-registration. The users who pre-register for the game will get Blue Hyena skin as a reward. The iOS users need to register on the official site whereas the Android users have the extra option available in Play Store too. There is no official confirmation on when the game will see a global launch. We can expect the game to hit the stores soon.