The face behind the world's all-time most downloaded mobile game (which is Candy Crush), King is here with a new action game Crash Bandicoot Mobile which will feature one of the most loved characters in the video games history.
Crash Bandicoot Mobile is a new endless runner mobile game similar to Minion Rush and Subway Surfers. In other words, Crash automatically runs, and all the player has to do is swipe left-right to change lanes or up and down to jump and slide.
But unlike other endless running games, there is one more addition; In Crash Bandicoot Mobile, you can also perform Crash's legendary spin by tapping on your screen.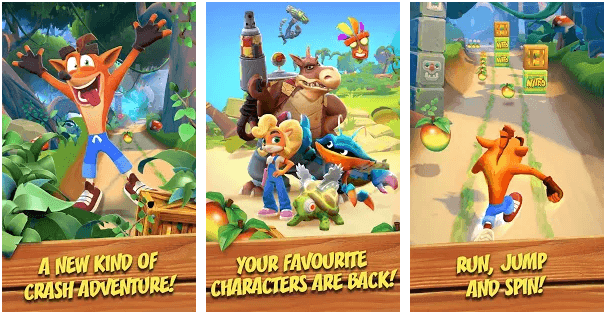 As a player, your objective in Crash Bandicoot Mobile is to defeat Dr. Neo Cortex's henchmen in the different worlds. But to do so, you will have to set on a journey avoiding different kind of obstacles and always keep in mind to collect the apples on your way which will protect your from any attacks.
Now you know all about the game, so let's come to the news – Crash Bandicoot Mobile has just been soft-launched in Malaysia, if you are living here you can download the game via Google Play. If not, you can download it from uptodown.
However, keep in mind that this is just a Soft-Lunch of Crash Bandicoot Mobile, the game is still under development, and you may encounter some bugs.
Also Read: 'Through the Darkest of Times' Is Coming To Mobile, Pre-Registration Begins
As of now, King has not announced anything about the game or shared a release date of Crash Bandicoot Mobile, but you can surely expect it to be launched globally in the next couple of months.