Free Fire OB22 update brought a lot of attractive features to the game like new character Wolfrahh, first-ever bird-pet 'Falco,' a powerful anti-hack system, and many more. By the end of July, players will get to see the OB23 Update, as Free Fire OB23 Update is expected to release on the 25th July 2020.
With OB23 update, After Wolfrahh, a new character called 'Evelyn' is making its way to the game. If you participated in the Free Fire Advance Server that opened before the introduction of the OB22 update, you must be aware of a character called 'Clu,' a modern-day female private detective.

The developers did not release the Clu character with OB22 update because they kept it for the OB23 update with a new name 'Evelyn.'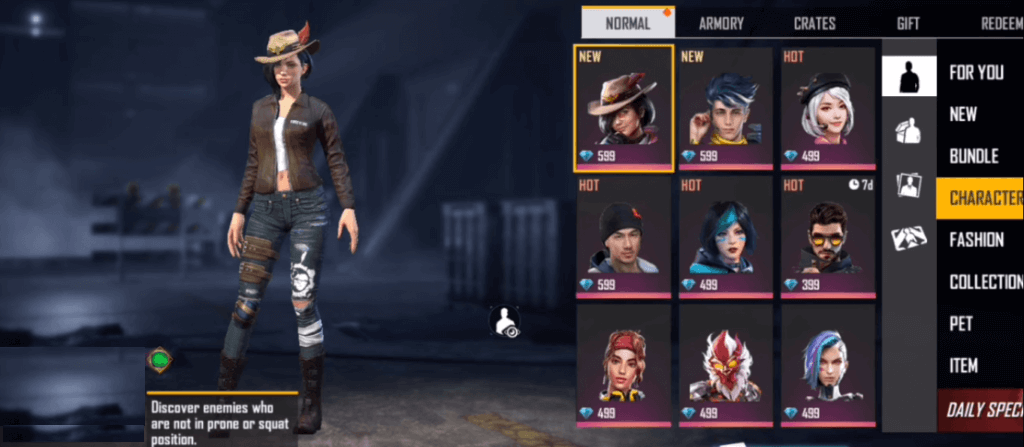 Free Fire Evelyn Character Special Ability
Free Fire Evelyn Character and Clu character are the same and will be introduced to the game with the OB23 update. Just like every character in Free Fire, Evelyn will also be coming with a special ability. As she is a detective, her special ability must be matching with her profession. Evelyn's special ability is called 'Delivering Gold.'
Evelyn is able to discover enemies who are not in a prone or squat position. The special skill of Free Fire new character Clu is similar to that of Moco but not completely. Moco shoots and reveals enemies on the mini-map of the teammates for 2 to 5 seconds. But in the case of Evelyn, you do not need to shoot and hit the enemy; she can discover all the enemies around who are not in a prone position.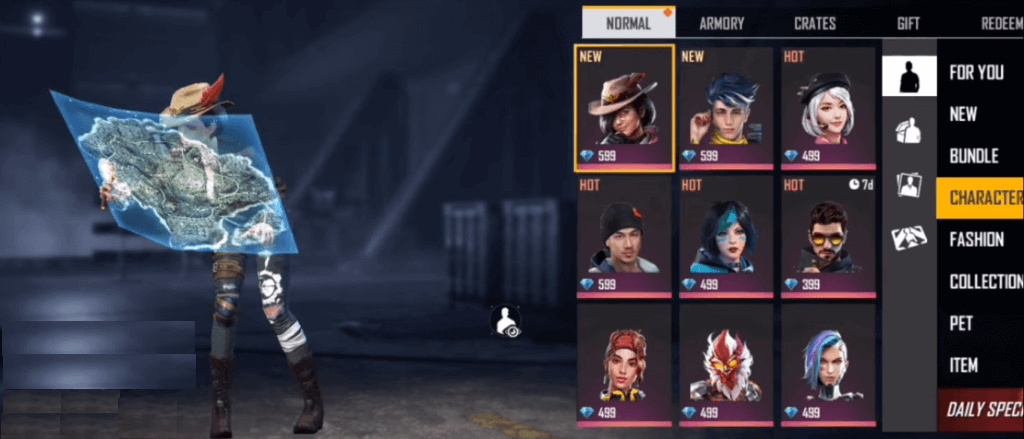 At level 1, the effect of her special ability covers 30 meters or area and reveal the location of enemies for 5 seconds. With every level up, the effect increases by 5 meters and the reveal duration by 0.5 seconds. She starts sharing the enemy location with teammates after Level 4. The cooldown of the Delivering Gold ability is 50 seconds.
At the maximum level (Level 8), Evelyn would be able to discover enemies within 55 meters and will be visible on the mini-map for 7.5 seconds. Knowing enemies' location is always helpful whether you play rush gameplay or defensive gameplay. So in a team of 4, having an Evelyn character is always the best decision.
Also Read: Here Is How To Write Stylish And Fancy Name In Free Fire
Stay tuned with Mobile Mode Gaming (MMG) for the latest Garena Free Fire News & Updates!