Netmarble, the South Korean mobile gaming giant, is all set to release its latest game StoneAge World on June 17 for Google Play and the Apple App Store. StoneAge World is a massively-multiplayer online role-playing game that combines the notion of pet collection in a prehistoric era.
Set in the fictional world of Tectonika, the game will allow players to embrace the role of a Trainer, a powerful warrior who seeks to capture, tame, and train rare prehistoric pets to defend the land of Tectonika from outside forces.

Players will be able to choose from over 250 pets, including mammoths, dinosaurs, and wolves, to stop the rise of machine life in Tectonika while still exploring all the nooks and crannies of the prehistoric society.
Players will also be able to train and upgrade their pets to their maximum potential and collect weapons to use them in battles. The pre-downloads of the game will start from June 16, one day before the official launch. And those who pre-register will receive 50,000 shells, the premium currency of StoneAge World.
Whereas, players who pre-register on the official website will also receive 10,00,000 stones, the main currency of StoneAge World. Players can also join the 'Pet Event' at the official website to get access to some fabulous pets.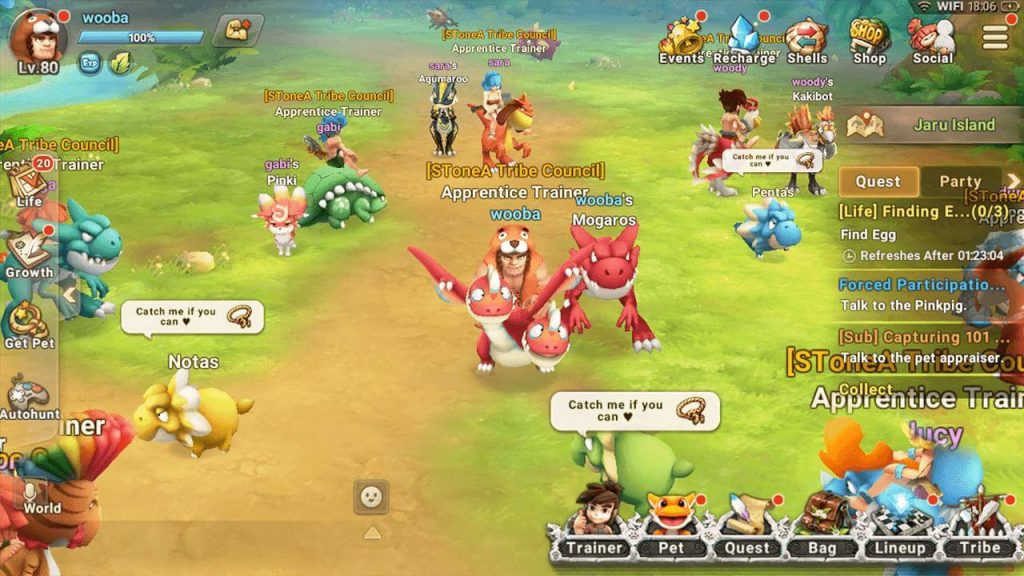 Netmarble has been releasing some quality mobile games for the last few years. It has made a name in the gaming industry and has become South Korea's largest mobile-gaming company. So, it won't come as a surprise if StoneAge World goes on to be a hit among gamers all over the world and spawns a bunch of sequels!
StoneAge World will be available for download via Google Play and Apple App Store from June 17, 2020.
Also Read: Upcoming Mobile Games of 2020 You Need To Know
Stay tuned with Mobile Mode Gaming (MMG) for the latest Mobile Gaming News & Updates!