Hello, mobile gamers! Netmarble has launched a real-time PvP card-based strategy game with tower defense mechanics. So, if you love playing strategy card games, get ready to build your team! The game is available for both Android and IOS devices.
Magic: Mana strike is a card-based strategy game in which your ultimate goal is to destroy the enemy statues using different card summons which are unlocked in the game as your mana bar fills up. Before the battle, you will have to create a deck of all the summoning team units. Every deck consists of one wizard and a line up of 7 units. You get to choose between 5 wizards for free, and there are more seven wizards that can be purchased. You have to match the color of your wizard with the units you choose. There are red, purple, golden, blue, and green color decks available.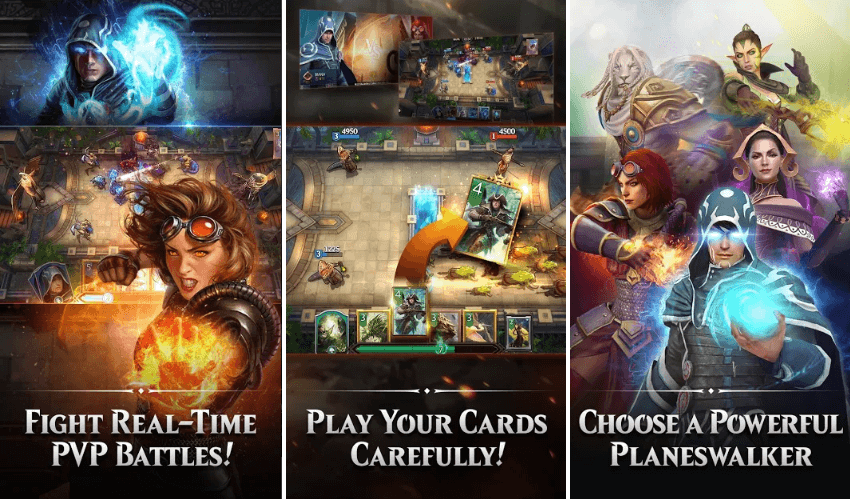 Each wizard has its mastery level, which is like ranking; it increases as you play with your wizards and earn experience points. There are different ranks assigned to you as you progress in the game. Your units can be upgraded as well to a level of 9. You earn gold and gems as the in-game currency.
Graphics are average. Music and sound effects are pretty good. The UI feels really smooth and well designed.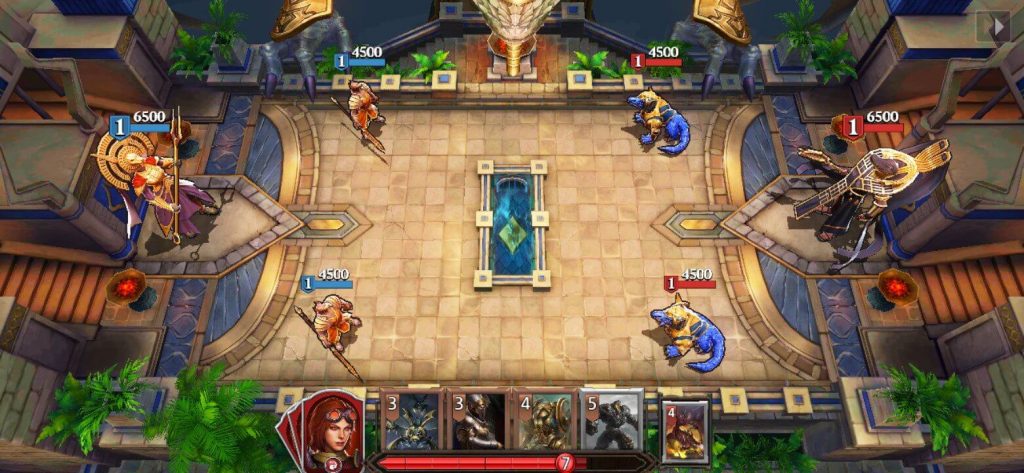 The real-time 1v1 mode doesn't require much of a strategy at the beginning of the game, but as you make progress, winning becomes a challenge. The overall gameplay is decent with nothing new to offer, and you will eventually get bored in a while. There are many better similar games available for smartphones.
The game starts to feel repetitive after a while because of similar scenarios. The real-time matchmaking often connects you with a bot. Though there are many upgrades, units, and items to unlock in the game, which is the only exciting part. Magic ManaStrike is available to download on both Google Play Store and iOS App Store.