Call Of Duty Mobile Season 7: RADIOACTIVE AGENT has just been released in the game. With season 7 update, a lot of changes have been introduced in the game including, new guns, new maps, new scorestreaks. However, if you want to play really good in Season 5 of Ranked, then make sure to read the weapon balance changes which are given at the end of the post.
Here is the Complete List of Call of Duty Mobile Season 7 Patch Notes:
Rank Series 5 starts on June 12th (UTC)
New ranked mode seasonal rewards
New rare weapon: Skulls & Blood HBRa3
New epic weapon: Wasteland MSMC
New epic soldier: Skulls & Blood Battery
Improved experience of Ranked Mode
Improved score earning rules for MP mode: Defeating higher ranker now provides extra rank scores
Improved matchmaking rules for MP based on player performance
Optimized MP Rank UI
Improved score earning rules for Battle Royale rank
New Battle Pass available on June 12th (UTC)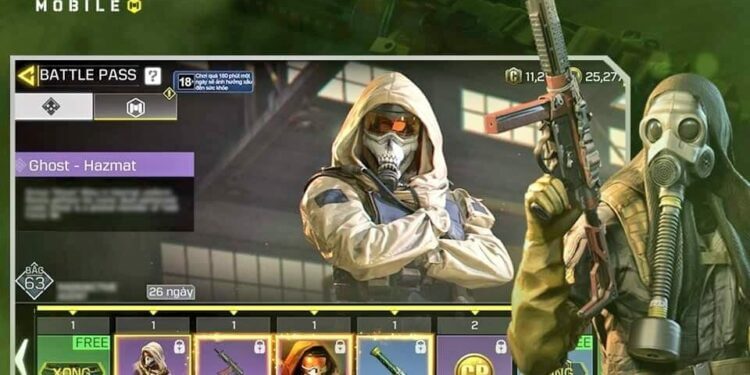 New Premium Battle Pass Rewards
New epic soldiers: Ghost – Hazmat & Krueger – Alchemist
New epic weapon: QQ9 – Flood
New epic Barricade themed weapons
New Free Battle Pass Rewards
New base SMG: QQ9. Fully automatic with good accuracy. Effective at close to medium range
New Scorestreak: Cluster Strike. Causes continuous missile bombardment to a designated location
New Event rewards
New challenges and missions with new rewards
New Battle Royale class: Smoke Bomber.
Active skill throws a smoke grenade which releases multiple smoke bombs on a target area. Smoke Perspective passive skill the reveals enemies in smoke and increases movement speed if attacked while running.
New base LMG: Chopper. Fully automatic with a high rate of fire. Effective at medium to long range
New epic weapon and epic character
UI optimized
New layout for Battle Pass: Improved user experience and ease of reward information
New cosmetic: Calling Card
The classic cosmetic of the Call of Duty franchise is now available in Call of Duty: Mobile. Players now can collect calling cards through multiple ways, including missions and challenges. Unlock and equip your favorites in your player profile!
Multiplayer
New Featured Game Modes!
Attack of the Undead: All players start as survivors, but one will become the Undead. The Undead can revive unlimited times, and survivors become the Undead if they are killed. Stay as a survivor and fight to the end, or become an undead and hunt down all survivors?
Available on Tunisia, Standoff, Summit, Raid, Crash
New Training Mode!
Test out all weapons provided and improve your skills without any interruption in the practice range!
New Maps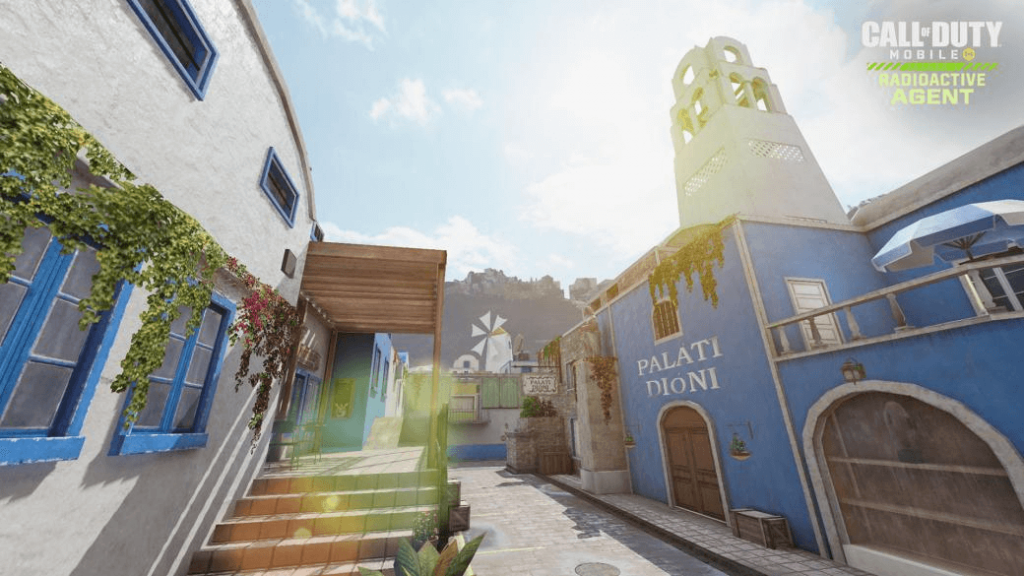 Tunisia, the Beach town – Available for Search & Destroy, Domination, Attack of the Undead
Gulag, popular map from CoD: Modern Warfare -Available for 1v1 Duel, Gunfight
Other
New tutorial videos for Search & Destroy, Domination, Hardpoint.
New map-tour animation in preparation stage.
Battle Royale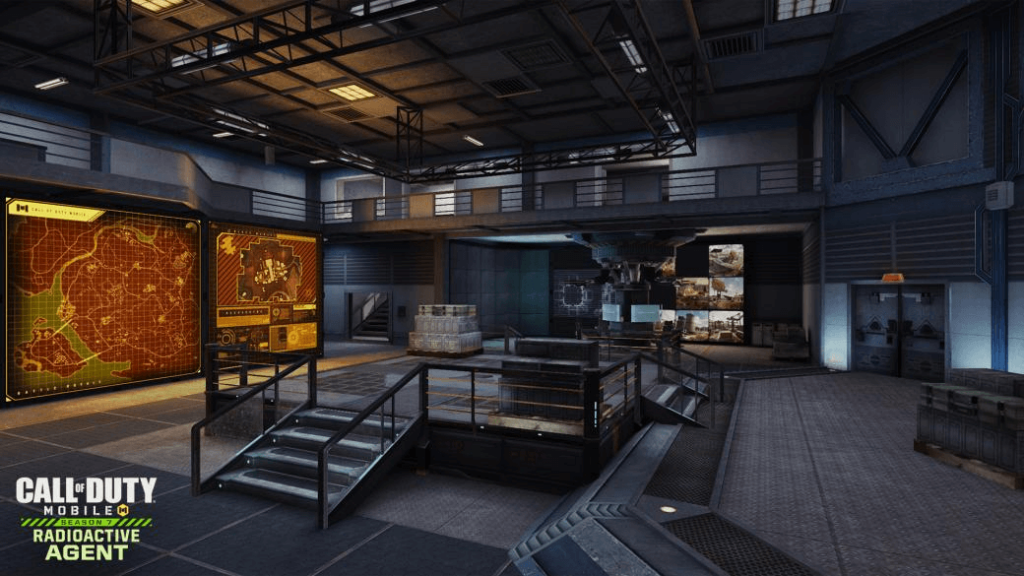 New zones Black Market, Downtown, Sanitarium, Ski Town, Frigid Wetlands, Harbor, Heat, coming with tundra vegetation.
Check out vending machines in Black Market, the secret room in Sanitarium, and the Ball room in downtown. Surprises await!
New vehicle: Tank
A real tracked destroyer, with 120mm smoothbore gun and powerful heavy machinegun. Tank will join the battlefield via special airdrop which arrived in mid or late game. Notice that explosive weapons deal destructive damage to the back of the tank. Take advantage of it!
New weapons: Man O War assault rifle and DLQ33 sniper rifle
New legendary weapon Tempest. Generates an explosion of lightning that paralyzes the enemy.
New attachments:
Tactical Flashlight. Blinds enemy in front of you at close range while ADS'ing.
Dead Silence Suppressor. When firing, your location is not indicated on enemy mini map
Iron Hand stock. Increases movement speed while aiming and keeps stability even when attacked.
Other
Added new background music for Warfare.
Butcher has replaced Cerberus in the Farm
Improvements and Optimizations
Multiplayer
Reduced War Machine duration, rate of fire, and range
Reduced Gravity Spikes energy regeneration % after killing enemies, longer charging time needed, increased jumping height
Slightly reduced Purifier damage over time
Reduced Death Machine close-range damage, and slightly reduced the movement speed and rate of fire
Increased Annihilator bullet tracking range, rate of fire and ADS speed, reduced damage to Scorestreaks
Reduced Shock RC HP, electric shock duration, higher score is required, and players can escape from paralyze more easily. Number of Shock RCs on the same team is limited. The broadcast will not be triggered as frequently
Slightly increased HP of Sentry Gun
Slightly increased HP of SAM Turret
Reduced Pharo stability, and damage when hitting limbs
Increased ICR rate of fire, reduced stability and accuracy
Increased M4 rate of fire, reduced range and accuracy
Slightly increased Man O War stability
Slightly increased MSMC mobility
Increased Outlaw close-range damage
Increased Combat Axe flight distance, and optimized quick throw animation
When the Flak Jacket perk is equipped, the explosion time is reset when throwing back enemy grenades
When the Persistence perk is equipped, every Scoresreak can only be used once in a single game
Optimized quick throw animation for Lethal equipment and Tactical equipment
Optimized all melee weapon hitboxes
Capture location progress is more visible on mini map and icons on Domination
Optimized the capture location boundary indicator on Hardpoint
Optimized weapon set activation indicator
Perks will be deactivated in Duel mode. Secondary weapon will be unavailable when choosing sniper rifle.
Fixed issue with presenting wrong death area in Crossfire/Summit
Fixed issue in ranked where full premade groups would match against multiple solo players. Premade teams of five will only match against other premade teams or four or five.
Battle Royale
Reduced HP and the movement speed slowing effect of Mechanic's EMP drone. Increased charging time
Increased XPR50 and M21EBR stability when firing
Optimized weapons' firing and reloading animation
Adjusted the difficulty of obtaining powerful weapons
Increased Annihilator rate of fire. .45 ammo is now available for Annihilator
Aerial platform zipline would appear earlier in game
Locations with better loot is now chosen at random and shown on the mini map
Players can toggle Vest (LV3) display in settings
Updated Battle Royale lobby
Updated Vest (LV3) visuals
Optimized compass UI, sounds of firing will be shown on the compass
Optimized visual effect for throwing Lethal and Tactical equipment
Optimized Warfare broadcast
Optimized medicine recommendation logic
Improved models of items on ground
Fixed issue with safe zone border being invisible on snow
Fixed issue with unnatural camera trembling for vehicle passengers
System and Client
Optimized invite list. Recent players will be shown on the invite list. Recent players, friends, and clan will be shown in one tab
Added Quick join feature in a quick team. Now players can conveniently join teams that meet their requirements
The brand new chat window, quick team feature optimized. Quick team message and chat message will be displayed in two separated windows, and players can find qualified quick teams through the filter
Improved Double XP indicators during 2XP events, in both match start and after match reports.