Mobile Gaming is often criticized for its cash-grabbing nature; most mobile games are filled with pay-to-win elements such as pay this amount to get special weapons or pay that amount to gain special powers. Such games are no fun to play because there is no need for actual skills. You can just throw money and take down the best player in the game if he doesn't spend money on it.
We are pretty sure all the MOBA genre fans will jump in joy because today Riot Games has clearly announced that LoL Mobile, ie. League of Legends: Wild Rift will have no pay-to-win elements. Thus you will need to have actual skills in the game to win the matches, no matter if you spend $0 or $1000 USD.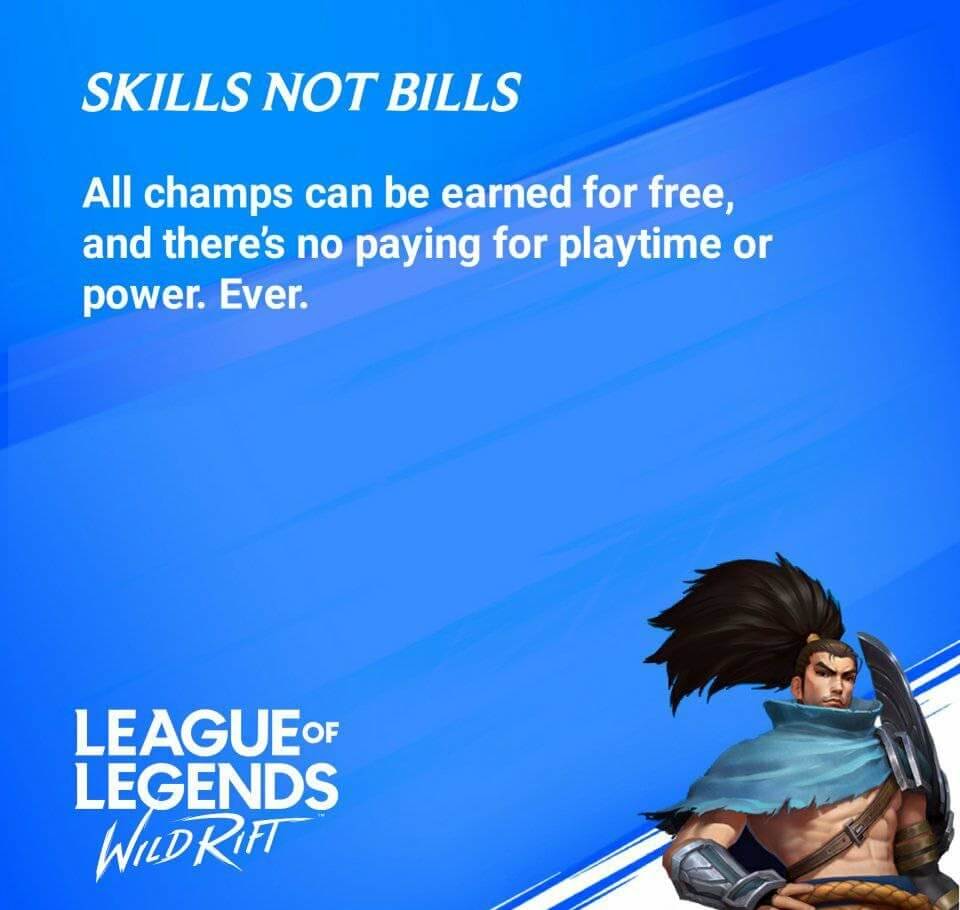 However, that does not mean that there will be no In-App purchases. Players will have an option to spend on Skins' other elements, but it will have no impact on the gameplay.
In addition to this new, we also want to tell you guys that the Alpha Version of League of Legends Wild Rift is all set to be released in the Philippines and Brazil in the next few days. So Make sure to stay tuned with us for more upcoming news and updates on LoL Mobile.
Also Read: League of Legends Wild Rift Minimum Requirements For Playing On Mobile
---
About League of Legends Wild Rift:
League of Legends: Wild Rift is an upcoming multiplayer online battle arena video game developed and published by Riot Games for Android and iOS. The game is an abridged version of its PC counterpart, League of Legends.
Source: League of Legends : Wild Rift – Philippines