The Chinese version of PUBG Mobile recently got Erangel 2.0 for beta testing. Now that the testers have explored the map to its full, some new game features have been spotted. These are things that are currently not available in PUBG Mobile and may hit the game as soon as Erangel 2.0 gets released.
House Basements
The gameplay of Erangel 2.0 has shown that some houses will now have an underground basement. This basement will initially remain hidden and covered by wood.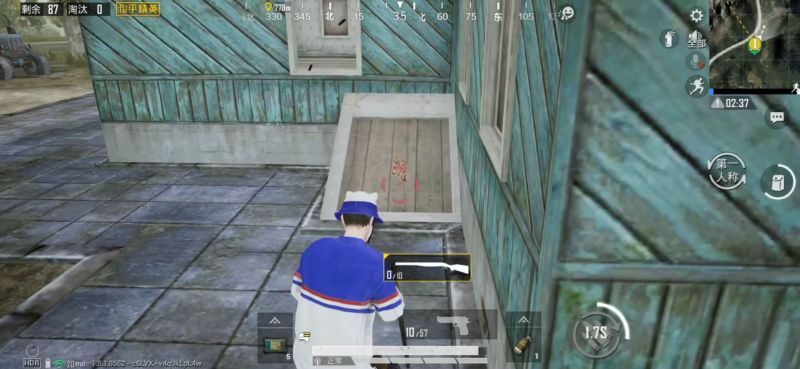 This covering can be broken to get into the basement where you will have loot as well as places where you can take cover. Additionally, the basement has more than one entrance. One of the entrance can be situated outside the house.
This new feature will introduce a new style of gameplay for players who like to stay holed up in houses. It will also introduce a new entrance for players rushing into a house to defeat their opponents.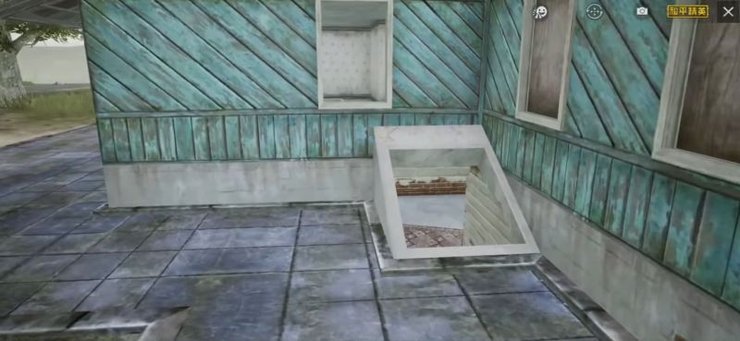 The basements in Erangel 2.0 are one of the coolest additions that Tencent has thought of.
Planning a Route
The current version of the PUBG Mobile map provides a single straight line to get from your current position to the destination. While it does help for fast travel and gives the shortest distance, this is generally not what most players like to do.
Almost every PUBG player has some location in between where they would want to stop either to loot or wait out. At such times you have to continuously keep checking the map which is a huge distraction from the gameplay.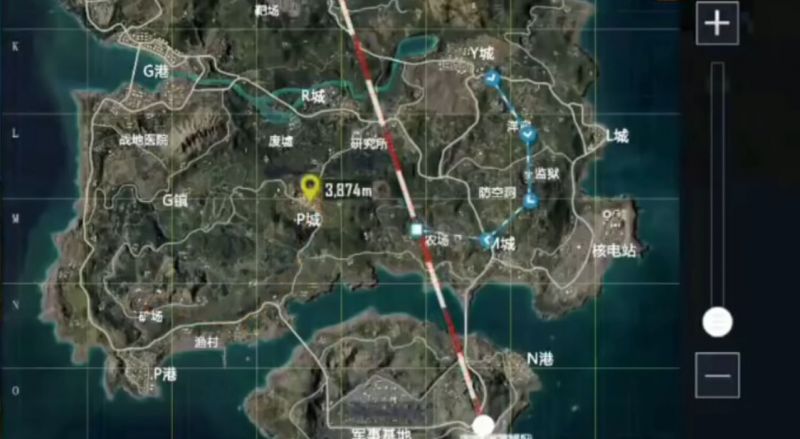 Tencent has taken notice of the problem and now you will be able to mark multiple points on the map. You can also decide the sequence in which you want to travel between these points and create an entire route.
This will help players in planning out their gameplay more effectively especially in team matches. It is also helpful for Solo as you would know how much distance your route will take and plan accordingly for the zones.
Vehicle Controls Customisation
PUBG players will now be able to customize their vehicle controls just like character's controls. This feature although not much voiced about is a good one added to the game. Now players will not have to change their hand's position while driving a car.
Improvement of Existing Locations
On further reveal of the gameplay, it seems that Tencent has changed and tweaked almost every existing location in Erangel.
While we did discuss some changes previously, it now seems that the textures, graphics of almost every element in the game have been changed. Many details have also been added inside houses.
Change in Map
New elements have also been added on the map. Additionally, the map of Erangel itself also seems to have been changed a bit with some new locations being added and existing location either being removed or their landscape being changed.
You will notice the division of the map by water in Erangel 2.0 that was not there before. The map has also been extended at many of its edges and is now bigger than before.
One can also see snow-capped mountains in the upper part of the map. So new locations are definitely expected for Erangel 2.0. Also the importance of existing popular locations such as Pochinki, Georgopool can also be impacted in Erangel 2.0.
It is safe to say that Erangel 2.0 will be a new experience for all PUBG players. The update will be a major one and you may need time to adjust to it. Stay tuned to Mobile Mode Gaming for the latest updates.