The registrations for PUBG Mobile India Series 2020 have begun. While currently there is no official announcement about the dates of the tournament, some details have been released. Here we will walk you through these details as well as some tricks on how to get a good rank in the Pre-Qualifiers.
Last year, PMIS 2019 received over 575,000 registrations. It is expected that this number will rise for PMIS 2020 since the gaming community has expanded in the previous year. However, out of all the registered teams, only the top 248 teams will qualify for the next round.
Each team will be able to play 15 games. The scores of the 10 best games will be used to calculate the final score of the squad. Rank will be assigned to the squad based on how their score is in comparison to others. Finally, the top 248 ranks will move onto the qualifiers.
Here is the scoring system for each match:
1 Kill = 1 point
1st Position = 20 points
2nd Position = 14 points
3rd Position = 10 points
4th Position = 8 points
5th Position = 7 points
6th Position = 6 points
7th Position = 5 points
8th Position = 4 points
9th Position = 3 points
10th Position = 2 points
11th to 16th Position = 1 point
Your squad's score will be the Kill Points + Position Score.
Looking at the scoring system, one can see that scoring anywhere upwards of 15 points per match is not a difficult task for a squad. You should focus on trying to survive and make it to the top 7 at least. Additionally, surviving itself will not be enough if you want a good score. Each member should focus on getting kills.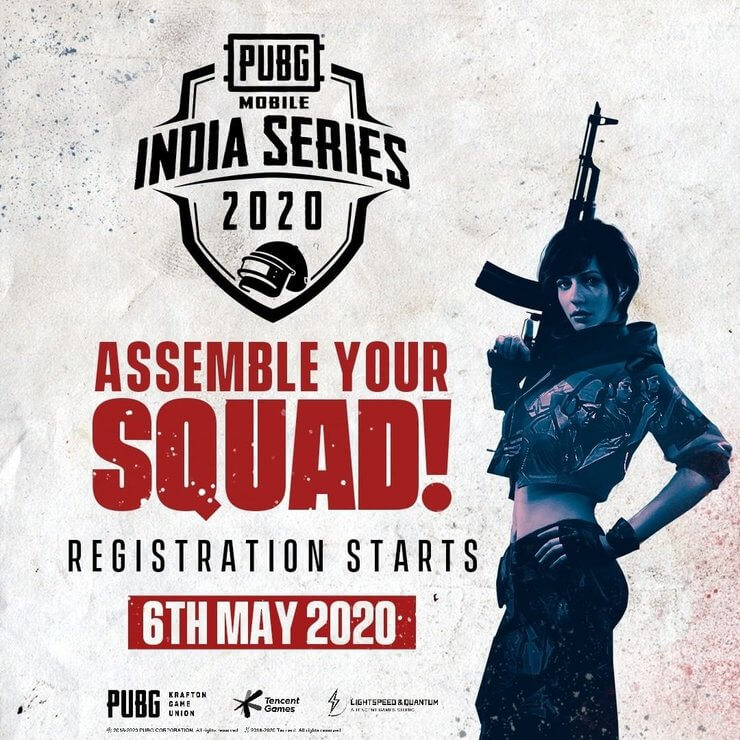 While there is only one team who will win a match, getting a high number of kills will definitely help you bridge that gap. With a high number of veteran players in PUBG, it is expected that many will focus more on getting kill points. 7-10 kills per player are not unknown for a good and well-coordinated team.
You should ensure that all team members stay alive for as long as possible so that they can rack in kills. In order to have a chance for qualifying, your squad should focus on getting at least 35 points per match or even more.
Stay tuned to get the latest updates about all things regarding mobile gaming. Hope you qualify for PMIS 2020. Keep playing!!!