Tower Defense games are one of the oldest kinds of mobile games available. They have managed to be popular in the present-day mainly because they challenge the player's mind and helps him/her improve their skills. Unlike other games where a player can get ahead by paying or having a better mobile, these games require intelligence and a strategic mind. Here are some of the best tower defense games to improve your strategic gameplay while having fun.
Realm Defense: Epic Tower Defense Strategy Game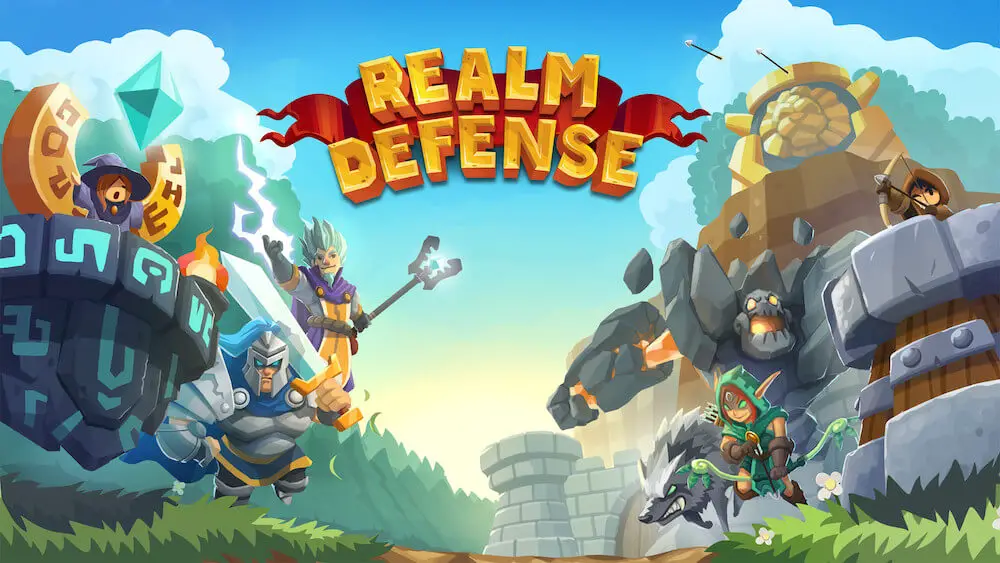 Realm Defense is a tower defense game with beautiful graphics, characters, and challenges. You have to defend your base from various types of incoming enemies. What this game does better than others is the wide variety of enemies, bosses, and towers it provides to the player. Additionally, you can collect heroes that can be placed on the map. Each hero too has some specific abilities and it is up to you to decide the best hero for the current level. Added to these are some bonus challenges, tournaments, and side quests which make the game more engaging than others of its genres. With unique maps and challenges, this game is perfect for beginners as well as regular tower defense players.
Download Realm Defense: Epic Tower Defense Strategy Game via Google Play or Apple Appstore.
Grow Castle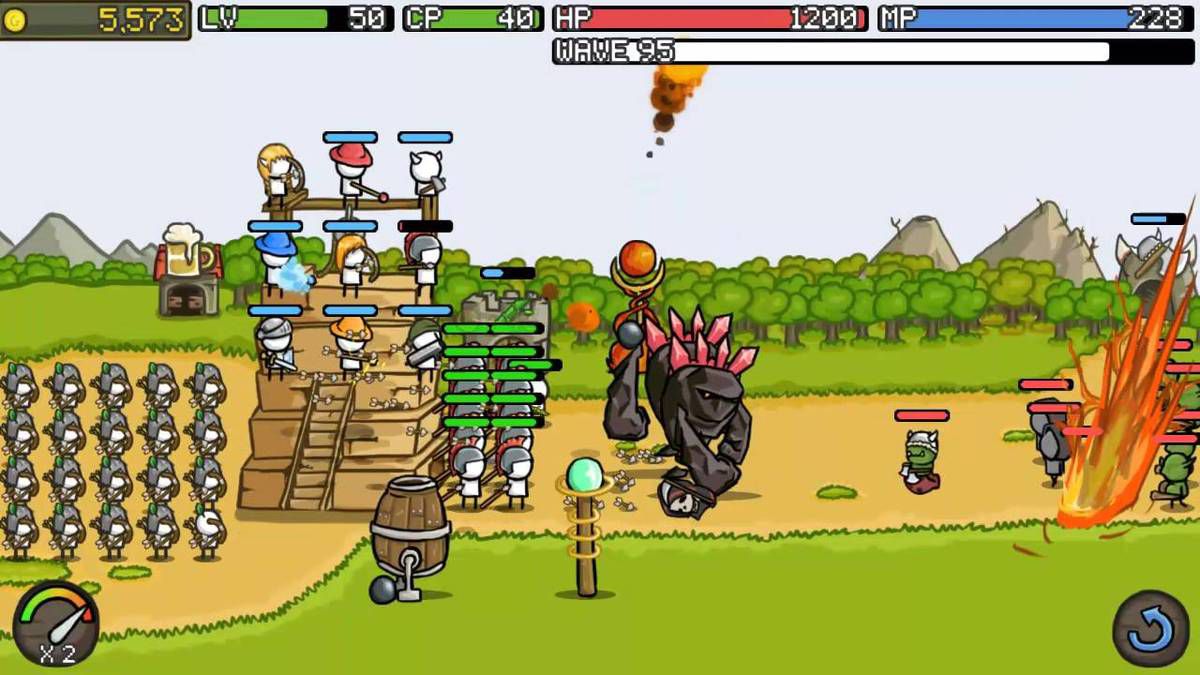 This is a unique tower defense game on this list. Unlike other games of this genre which include various levels where you have to start from zero, Grow Castle gives you one castle which you have to defend. You can upgrade this castle to gain various defense and troops which will help you complete the objective. With a wide variety of heroes, troops, and upgrades this game makes you have total fun. While being simple in gameplay, the levels get tougher as they progress which makes the player adapt accordingly and change strategies. Grow Castle provides a unique gaming experience and is a must-try for all.
Download Grow Castle via Google Play or Apple Appstore.
Plants vs. Zombies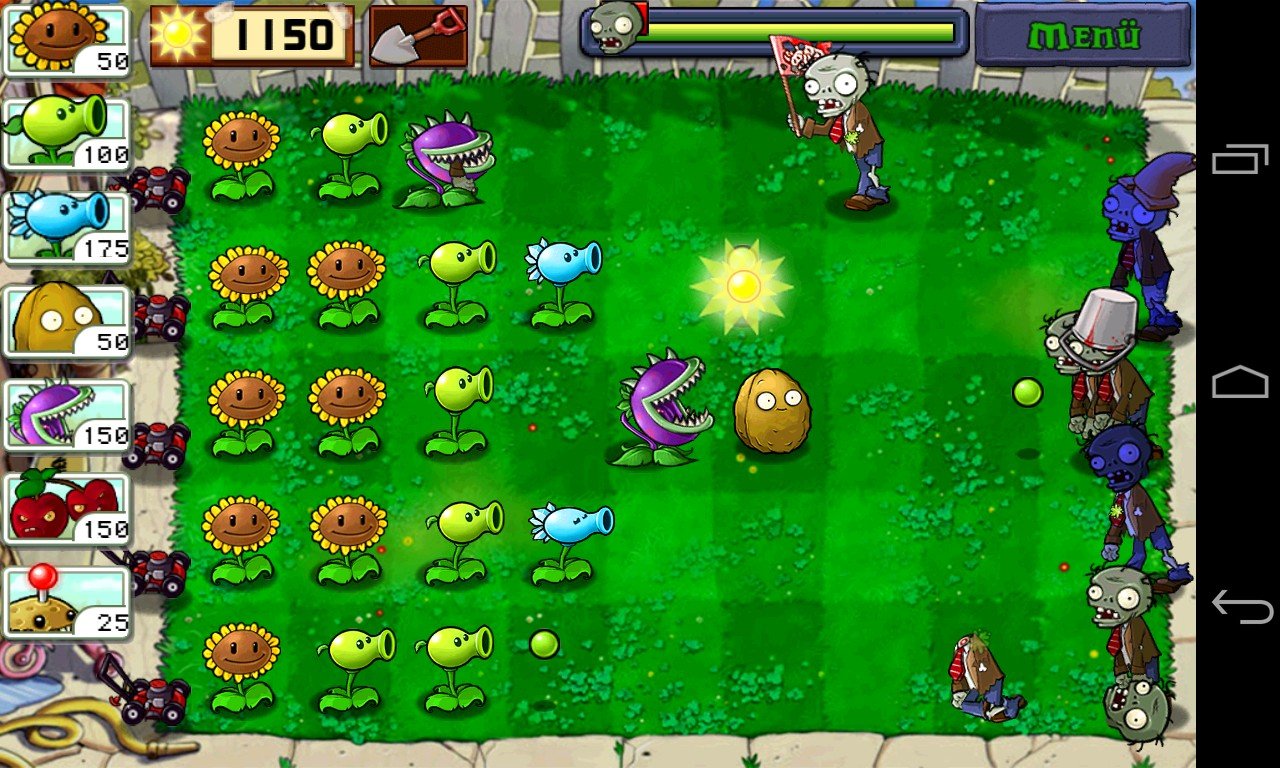 Plants vs. Zombies is one of the most influential games which was responsible for popularizing the tower defense genre on mobiles. You have to protect yourself from incoming zombies with the help of plants. Your backyard is divided into squares where you can place your plants. Each plant has different abilities. You must decide which plants to place as well as upgrade keeping in mind the amount of sunlight you have and the enemies coming. The fun graphics and animation of the zombies provide a pleasing gaming experience. This is one game that every gamer will enjoy regardless of his feelings towards the genre.
Download Plants vs. Zombies via Google Play or Apple Appstore.
Toy Defense 2 — Tower Defense game
Toy Defense 2 is a classic tower defense game that takes us back to our childhood. You are in charge of protecting your base from a variety of incoming toy enemies by using four different kinds of towers. The game also provides you with various powers that can be used on the battlefield. The creators have borrowed from world war 2 settings to create fun and action-packed levels. With three sets of maps and 84 levels, this game is guaranteed to keep you engaged for a long time. This is an addictive game that you must try.
Download Toy Defense 2 — Tower Defense game via Google Play or Apple Appstore.
Swamp Attack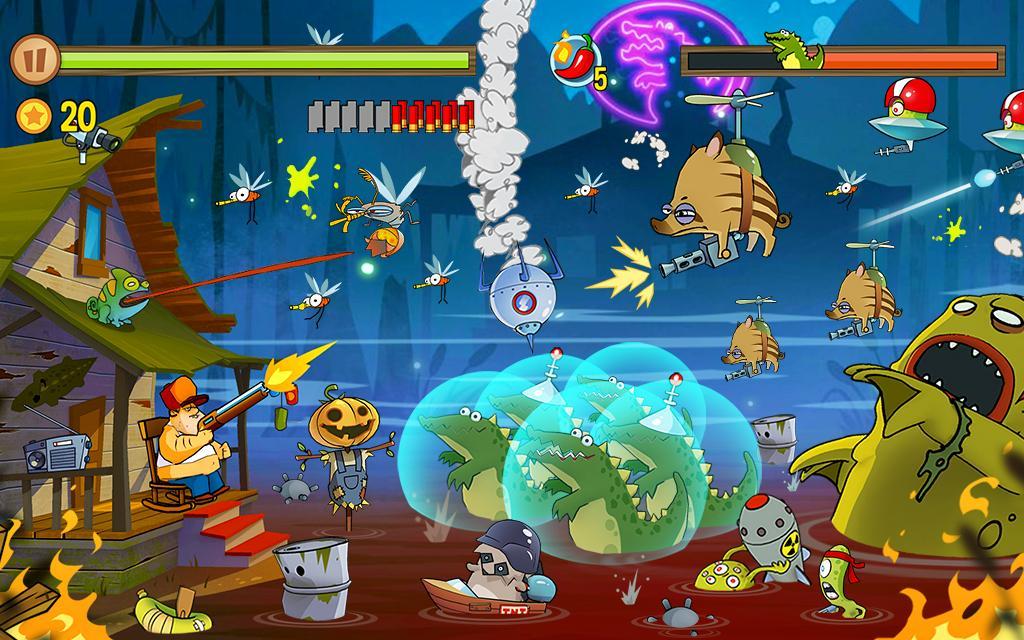 Swamp attack is another unique tower defense game on this list. You are a man defending his home from incoming swamp zombies and animals. Unlike other games that kill your enemies for you, here you will have to tap on the enemies yourself to kill them. The game provides you with weapons that you must use strategically so as not to exhaust them. You collect coins on defeating enemies which can be used to upgrade existing weapons or unlock new ones. The game has some unique characters, graphics, and a fun storyline which will keep you engaged for a long time. It is an entertaining title that is worth a test drive.
Download Swamp Attack via Google Play or Apple Appstore.
Also Read: Top 5 Android Idle Clicker Games to Pass the Time