Bark Park developed by Ancient games is a funny territory game based on dogs. This game is speculated to launch for iOS devices on 4th April.
In this game, players will be able to control the dogs and need to make them pee on trees to mark your territory. You will be competing with an opponent in a particular park. The one who has the largest territory wins the game. Sounds funny right ?.
Wait, its not all that simple you need to drink a lot of water to fill the tank. Only then you will be able to pee more to mark the territory. Also, the game offers some weird attacking options such as you can poop on the ground to make your enemy slip. Not only this you can make your dog generate a powerful bark that affects other dogs.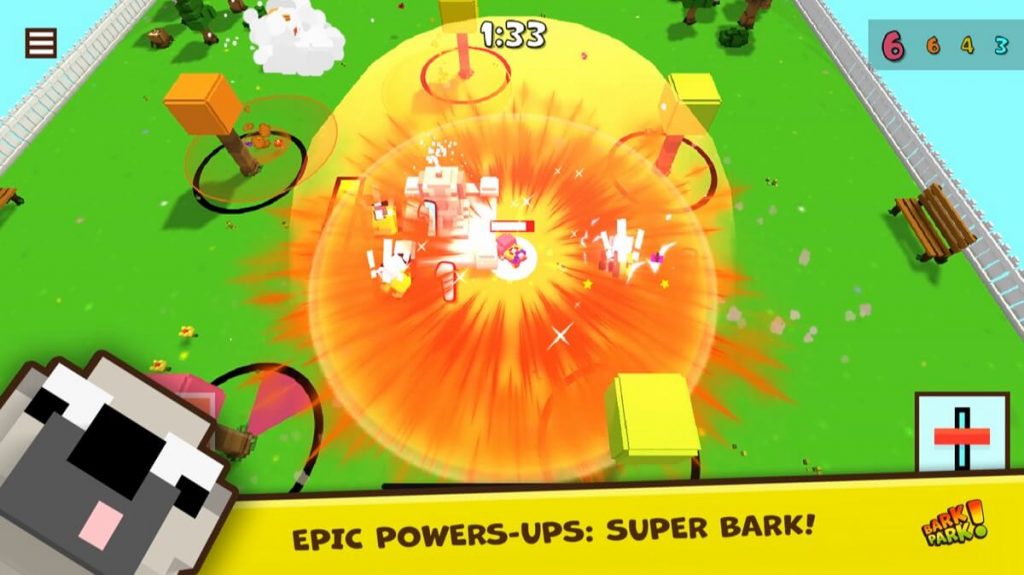 The game gives multiple choices to choose your dog for the game. It is not only limited to dogs but also pigs and duck which you can choose to look unique. You can also customize your dogs with hats and shirts. Bark Park is an interesting game to look at for fun. It will launch on 4th April for iOS devices.