After taking pre-registrations and beta test, Behaviour Interactive has finally released the official HBO Game of Thrones Adventure Role-Playing Game (RPG) 'Game of Thrones Beyond the Wall.' 

This game combines the elements of RPG and Real-Time Strategy (RTS) and takes you back to the events that took place a few decades before the hit TV Show GoT.
All the actions of the game are centered on the North and beyond the wall, whereas the center of the story is the Night's watch. Game of Thrones Beyond the Wall's combat system is similar to the other turn-based RTS games. In each battle, you move your units a little bit forward on the battlefield and perform an attack on the enemies.
Your object in the game is to defeat all the enemies that come into your way before they do the same. To get offensive leads in the battles, you need to learn various things such as attack range, weapon force, moves, special attacks, and many other things.
Between the gap of two battles, players have the challenge of managing various aspects of life at the Night's Watch from Castle Black. You have to level up your guards and provide then with the new equipment such as armors and weapons.
You can also make new weapons for your army, consult Grand Meister Aemon, trade with the other cities, and send the best men of your team for completing the missions beyond the wall.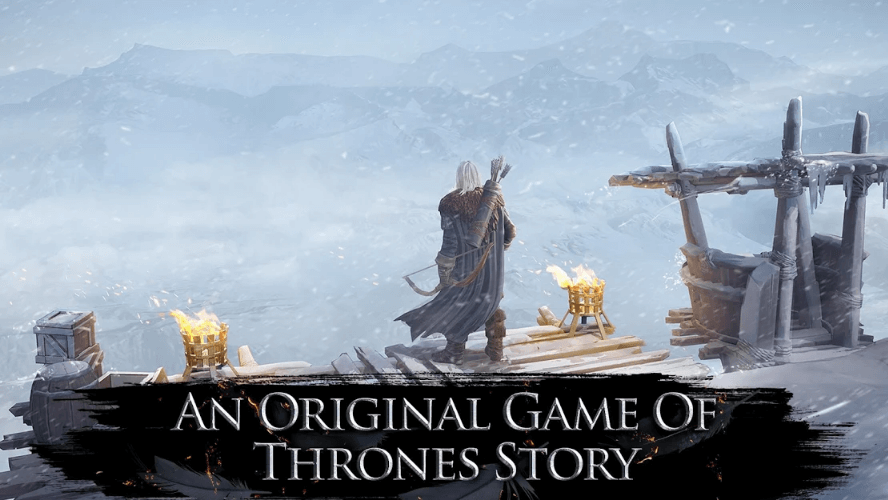 Game of Thrones Beyond the Wall is an amazing turn-based RTS game that contains a simple combat system with outstanding graphics. This is a thrilling adventure that combines the events of both the TV show and books. As you proceed further in the game, you will unlock many new characters from your well-loved TV show.
Game of Thrones: Beyond the Wall is available to download on Google Play Store and App Store for Android and iOS devices, respectively.