At the end of last year, Marvel Super War was released in a few countries – Mostly in South-East Asia. It was expected that it would soon be globally launched for other players who have been eagerly waiting for the game. But until now, the game has not yet globally released, and it has no plans to do so anytime soon.
But today, In the post, we are going to share with you eSports related Marvel Super War News. So a recent Q&A with Raymond, Who is from the developer team of Marvel Super War, has come out which talks about many important things such as Season 2, Global Release Date, and eSports Events for Marvel Super War.
So we are going to blur everything and focus entirely on Marvel Super War eSports Tournaments. When Raymond was asked whether there will be an official eSports Tournament for Marvel super War Anytime soon, he answered that Yes! NetEase Games is planning to host an official Marvel Super War eSports tournament very soon.
However, the very first Marvel Super War eSports event will be region-locked, and it will be only for Thailand players. However, he further added that NetEase would soon bring such Marvel Super War tournament to other regions as well.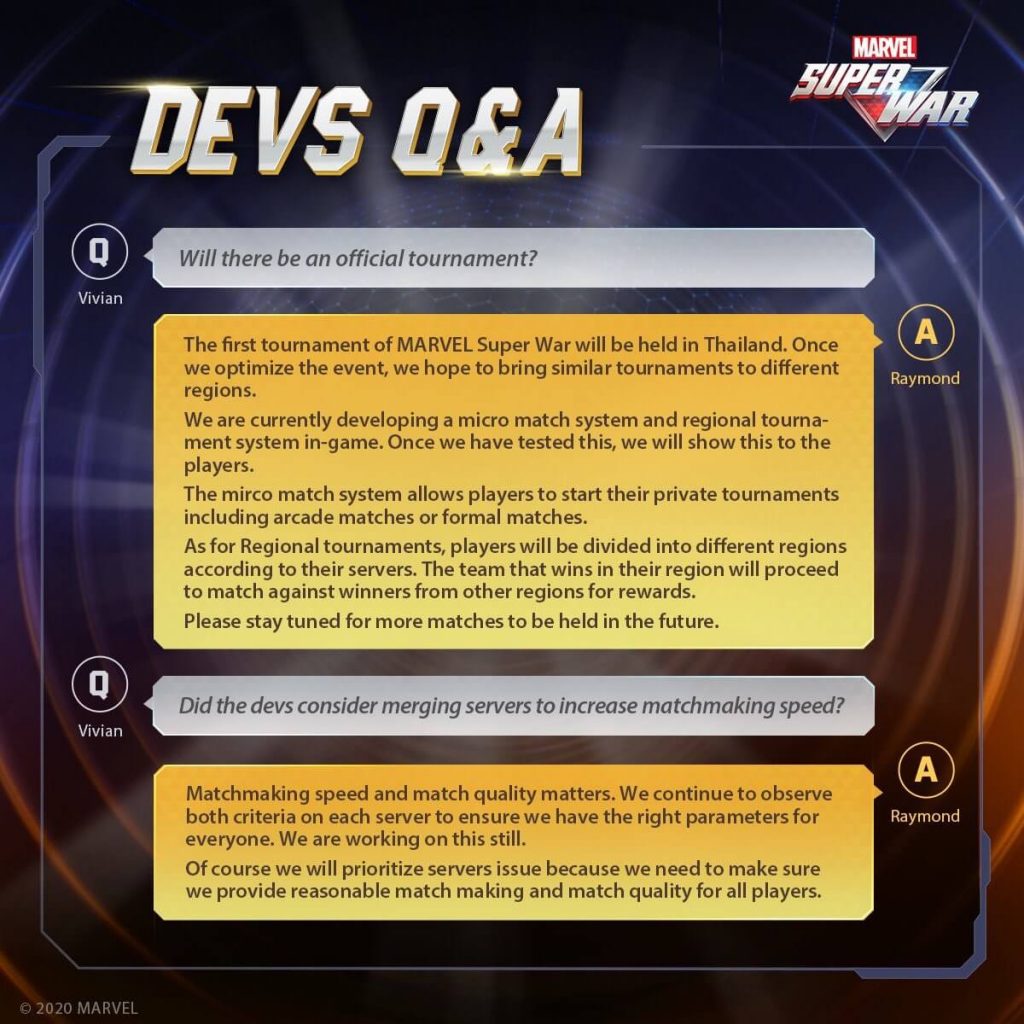 In Addition to all this, the developer team of Marvel Super War is also working on a micro-match system will which allows players like you and me to host their own private tournaments in the game.
RELATED: Biggest Mobile eSports Games of 2020 To Look Out For
So in simple words, NetEase Game is very interested in making Marvel Super War an eSports ready mobile game. The developer team of Marvel Super War is already working on an eSports Tournament system for the game. They will first host eSports tournament in Thailand, to check whether the tournament system is working fine and if it does. Then they will conduct proper eSports tournaments for other regions as well.