Legend Summoners is a unique 2D RPG, Strategy, and Adventure game. It is developed by DIVMOB. DIVMOB is an Indie game Developer company in Vietnam which was founded in 2012. They have made remarkable games for the android mobile platform. 

Those include The Zombie Age series, Panda Run and Panda Jump, and even Heroes Infinity. So we are eager to see what this new title has in stores for us.
There was also a free version of the same game available on the play store. Now DIVMOB has released the premium version, which seems to be much more promising than ever. The gameplay is as fantastic as ever, and you will feel nostalgic while playing this RPG.
One may strongly feel this game has done an absolutely outstanding job of implementing attacking effects and mechanics. While in most of the games the once the warriors are deployed, they fight on their own via AI, and you have no control over them or their actions.
Game Play
This game is quite similar to epic heroes, the awfully famous RPG game that took the play store by storm. This game is rather better than that of Epic Heroes. Your war units will automatically deploy, making it easier to focus on battle. The game also has an auto-save feature to ensure that your progress is saved and you do not lose your battle data.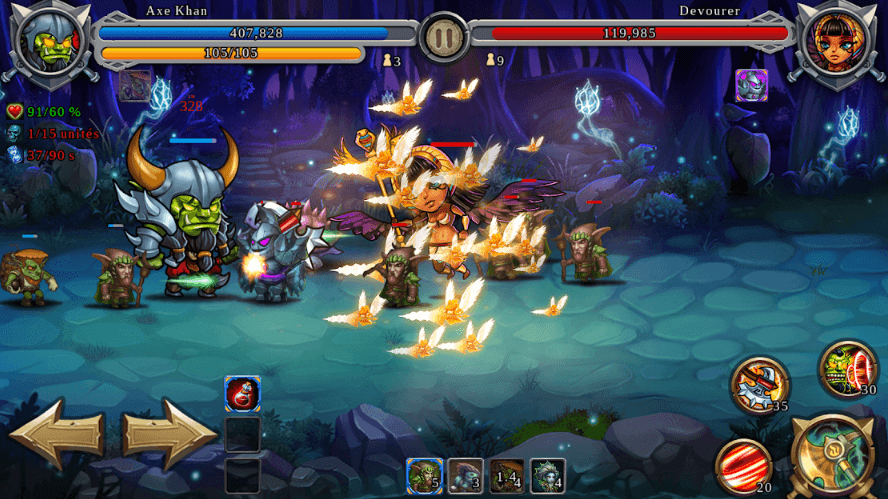 The rest of the game is the old fashioned RPG mechanics based. You have your warrior; you attack with a basic attack and weapon. You have a limited amount of magic power with which you can perform special moves. Those moves have a tremendous amount of magical power and cost a specific bit of magical power. Your magical meter replenishes overtime. You also have subordinates that support you in the battle by causing hindrance in enemy attacks.
Overall this is a great game! But since this is a new release, this game is full of bugs and keeps crashing. The game is not well optimized for low-end phones and can take a toll on your battery. Also, you may get bored from this game after a while.
Legend Summoners Premium is available for purchase on the Google Play Store.