AFK Cats- Idle Arena, where cats are the Heroes, is a brand new segment launched by Pixel Federation for both Android and iOS players globally. In this game, players build a massive army of mighty cats to defeat the monsters, also their bosses in the latter stages. These cats have special abilities that can be upgraded by leveling up, equipping gears, and making them train regularly. If you have just started playing AFK Cats, then this guide will help you to understand the concepts easily.
Formation of the Teams
In a single go, you can add as well as deploy six cats in your squad at a time. One slot is reserved for the Leader, two slots for Front Cats, and the remaining three slots are for backline defense. If your cat is at least upgraded to Level 35, you can put that cat in the Leader slot and can activate the special Aura. But make sure of that bottom line. If your cat is under level, you won't be able to get that Aura Buff. Make adjustments in your team and fight those monsters.
Recruitment Cats for Team
If you want to expand your choices for the selection of the team, you must unlock as many cats as you can. The Cats can be obtained through the cages. There are three categories of the cages available in the Recruitment Menu- Basic Cage, Golden Cage, Friendship Cage. For the first two cages, you need their respective keys, but for the friendship cage, you require Hearts to unlock them. The keys can be acquired from Daily Rewards, Events, Market, etc.
But for getting those Hearts, you need to add friends in the game itself and send hearts to each other regularly. Just tap the heart button to share hearts with your friends. Another way out is to collect their fragments. If you have enough fragments of a particular Cat, you can summon it and add it to your team. Make sure to keep upgrading them once you have enough resources.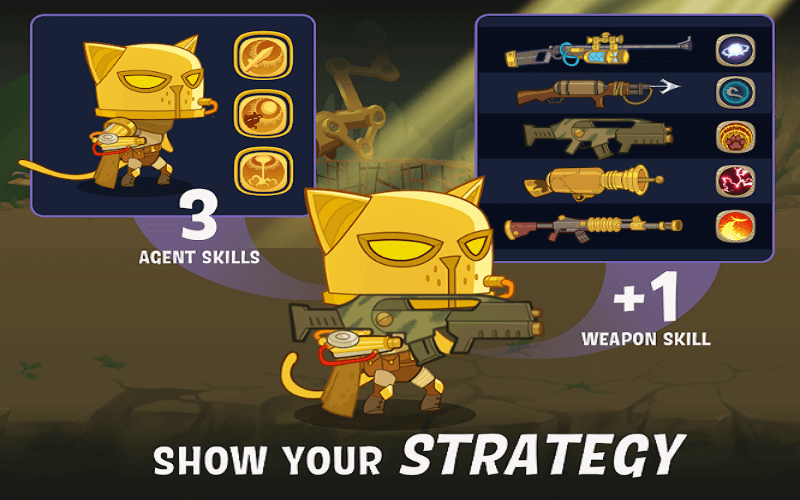 Weapons & Equipment
The game has a different type of weapons, each with a unique mechanism. These include gloves, armor, boots, which will increase the agent's stats. If you are stuck at a level, try upgrading these gears, and you'll even receive a bonus.
To upgrade a weapon, tap in the training camp -> cat profile page or in the item box -> sacrifice other weapons to get the desired gear. You can also merge other weapons to increase the level of a particular weapon within the game. Not only this, you need material like cloth, plate, leather, etc. These can be obtained from catsmith.
Elemental Cat Buff
There is 5 type of cats in AFK Cats- Fire, Water, Earth, Moon, Sun. Similarly to this, the enemy cats will also belong to any of these categories. While attacking, always keep an eye on the HP bar presence on the top of cats during the battle. If you deploy a strong Cat against a weaker one, you will always get a 25% damage. But if this condition is not fulfilled, you will get a – 25% damage loss for your attack.
The hierarchy of Cats strength is:
Fire>Earth
Water>Fire
Earth>Water
Sun>Moon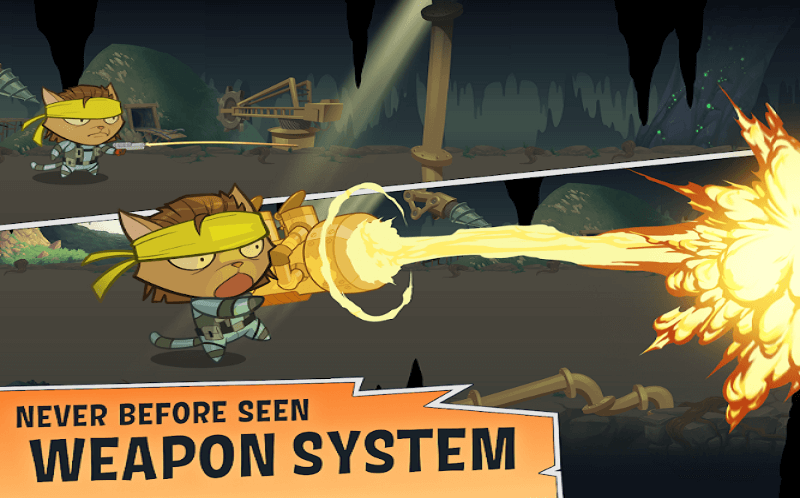 Time Travel
Yes, you saw that right- Time Travel! Once you have fully maxed out your but still facing difficulties in defeated those bosses, then you need to advance them and develop even further. For this, you can use the time travel function. You can easily convert boss fur into the felinium and upgrade your agents in order to develop them even further. This will give a slight kickback, and you'll be able to conquer that monster.
AFK Cats is available to download on Google Play Store and iOS App Store.
Also Read: 10 Best Upcoming Mobile Games of 2020 You Should Keep An Eye On
Stay tuned with Mobile Mode Gaming (MMG) for the latest Mobile Gaming News & Updates!