After the Pre-Registration period, Panda Arcade has released its 3vs3 Multiplayer Mayhem game 'Pico Tanks' for both Android and iOS Devices. The global release followed soft-launch in Australia, New Zealand, and the Philippines.
This is a multiplayer action strategy game in which two teams, each consisting of three tanks, fight against each other in exciting two-minutes battles. According to the game mode, you have to transport cargo to your base, capture the flag, or simply kill as many enemies as possible.
The control system of the game is well adapted for touchscreen devices, use the left thumb to control your tank and use the right to aim and fire. You can even choose to aim and fire manually, or you can tap on a button to aim and fire automatically at the closest enemy. There is also a button on the right side of the screen to activate the special ability.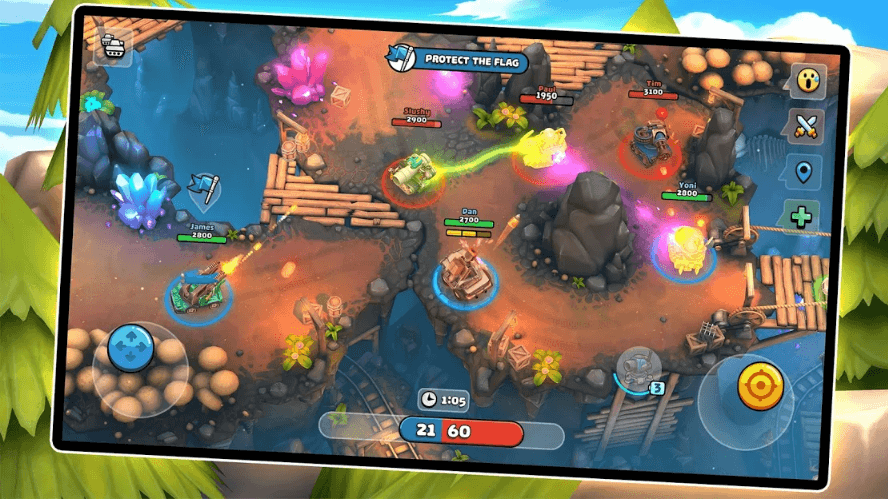 You start the game with just one blue tank, as you proceed further, you can unlock new additional tanks or personalize the tanks you already have. You can also unlock the additional parts and colors of the tanks by winning the battles and leveling up. This is an excellent action game with fantastic graphics and all kinds of game modes, weapons, maps, and tanks to choose from.
Pico Tanks: Multiplayer Mayhem is available to download on Google Play Store and iOS App Store.
Also Read: Top 25 Free Offline Mobile Games To Play in 2020
Stay tuned with Mobile Mode Gaming (MMG) for the latest Mobile gaming news and updates!