Hello Survivors, as you all know Garena has released an update in the Free Fire, which has bring a lot of new features in the game. In our earlier post, we told you about the upcoming features of the game, almost all of them are coming to the game. Some have been made available with the update itself, and some have been assured to release soon.
In this post, we are going to share with you the complete Patch Notes of the Winterlands (OB19) update, so you can get to know about the minor to major changes that have been done in the game.
PATCH NOTE: WINTERLANDS
Character System
"Although the Character System is what makes Free Fire different compared to other Battle Royales, it has been a while since we made any major changes to this system. This patch, we're not only making the 4th skill slot available, but we're also giving the Character Page a brand new UI and making character leveling a lot less costly. With all these changes, we hope all of you can try out new skill combinations and enjoy the system that makes Free Fire unique."
Character's 4th Skill Slot now available.
Reduced the amount of fragment needed to level up.
Reduced the Gold / Diamonds needed to level up.
Increased the fragment drop per match by 350%
Max amount of fragment per character changed from 100->250 every day.

1. New Character – Notora
Available in Free Fire Store
"We're excited to introduce Notora, a driving enthusiast that can be the designated getaway driver for your team. After the release of Notora, we expect more players to have strategies built around using vehicles as a team."
Racer's Blessing: When driving a vehicle, restore HP of all members on the vehicle by 5 HP every 4.5/4/3.5/3/2.5/2 seconds. Effects do not stack.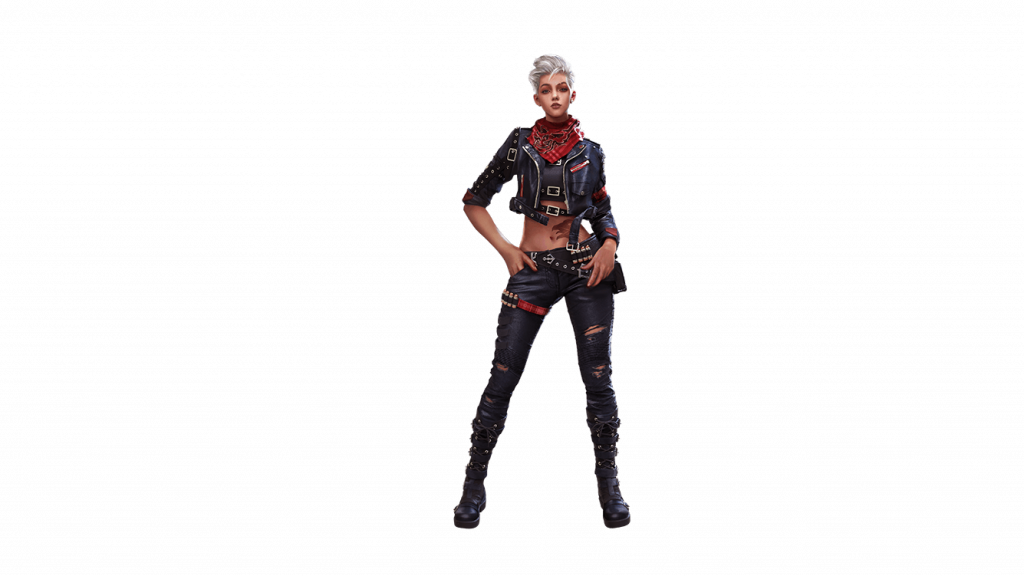 Gameplay
1. Clash Squad
New item, gameplay, and matchmaking adjustments
"Based on the overwhelmingly positive feedback, we're happy to announce that Clash Squad will now be a permanent mode in Free Fire. In this patch, we changed the economic system of Clash Squad so players receive more income as the game goes on. This change should give players sufficient gold to level up their weapons and gear themselves up in the later rounds."
Clash Squad will now be available permanently.
Added first blood and multi-kills effects.
Players will bleed out faster on consecutive downs.
Players who get first blood each round will receive 100 extra gold.
Each team will receive additional gold each round as the game progresses.
2. Desert Eagle – New!
Available in Clash Squad ONLY
"The Desert Eagle is here. Prepare for some one-deags."
Damage ratio: 90
Rate of fire: 0.55
Clip size: 7
Range: 70
3. Landmine
Explosion damage and timing adjustment
"We're adjusting the landmine a little because it outperforms any other grenades by a lot, especially in the solo queue. We believe that the landmine should be a weapon that cripples your opponents instead of something that takes your enemies out right off the bat. After the adjustments, the landmine will be able to deal more consistent damage but it shouldn't be the item that gives your opponent the final blow."
Maximum damage 300->205
Minimum damage 100->120
Time to detonate +10%
4. Weapons Added to Rank Mode:
M60 – Spiral Charger
MP5 – Electrical Booster
M1887
Hand Cannon
Plasma Gun
Level 4 helmet
Advanced Attachments
1. VSS – Ripper Bullet
Available in Classic Mode
"The VSS has been in a bad position because it does not have the agility of an SMG nor the stopping power of a sniper rifle. By using the Ripper Bullet, the VSS should become an extremely useful tool to spot and track down enemies from distance."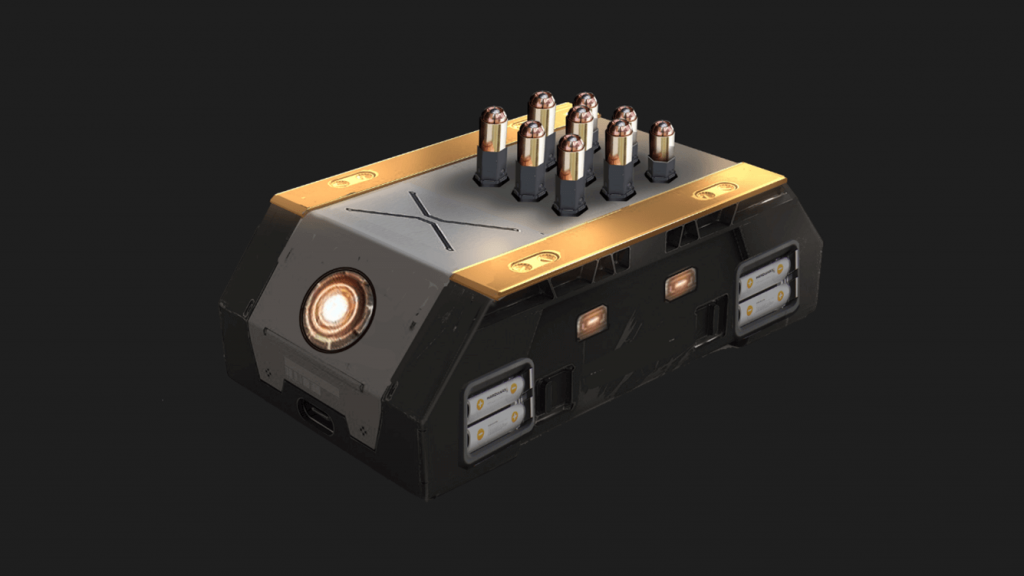 Add damage over time effect, 7hp per tick, for 3 times. (Max 5 stacks)
2. M14 – Rage Core
Available in Classic Mode
"The M14 has trouble competing with assault rifles at long range, where it is supposed to perform better. The rage core allows the M14 to retain its high single-shot damage while having a fire rate that can pressure opponents."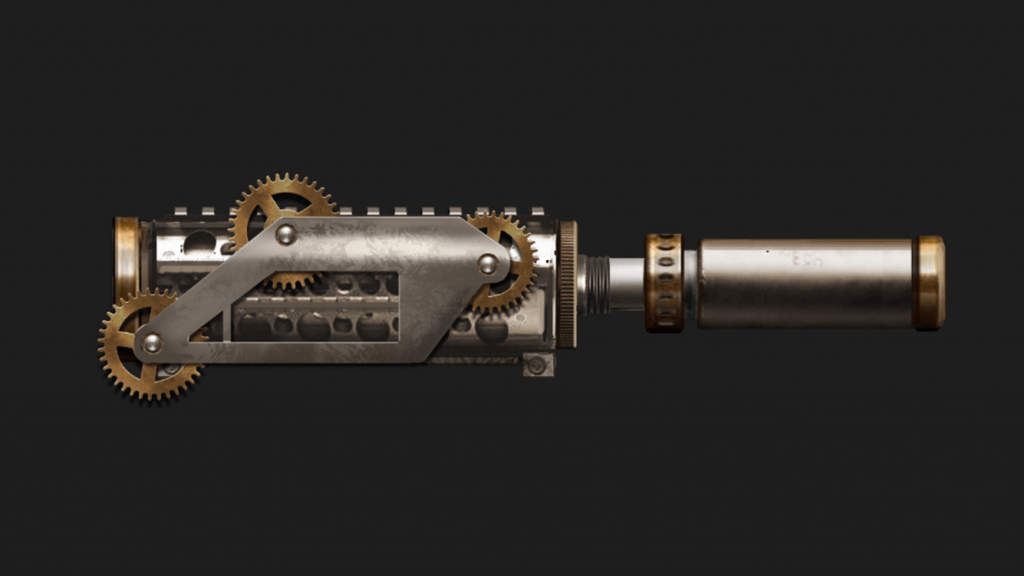 M14 becomes fully automatic.
Rate of fire +26%.
3. Kar98k – Biometric Scope
Available in Classic Mode
"Although the Kar98k also received the sniper rifle buff a few months ago, it was still having problems against the ARs in long-range. The biometric scope will ensure snipers always have a chance to fire and hit their first shot before switching to their second weapon to finish off their enemies. "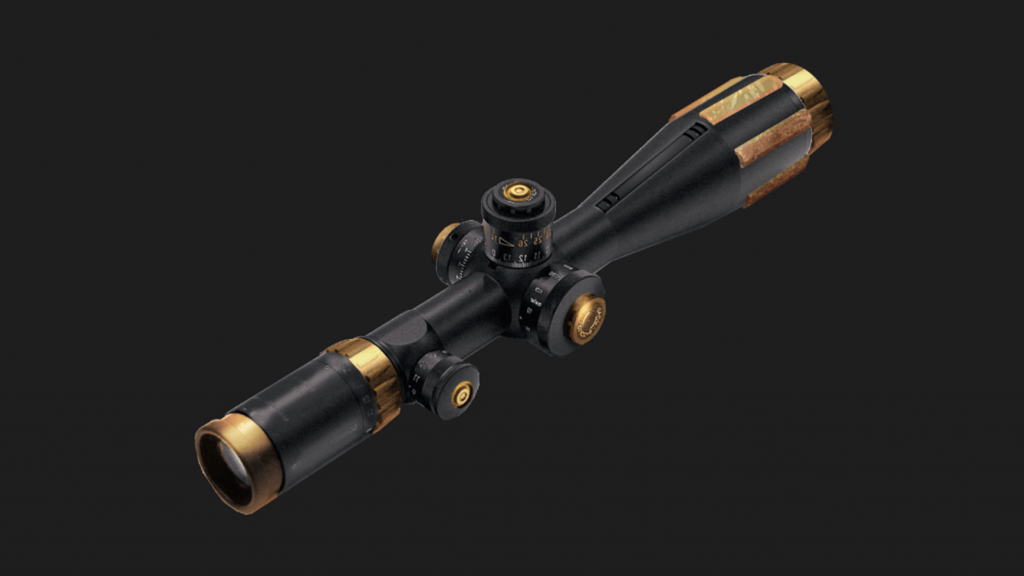 Kar98k will have aim assist.
Scope speed +20%
Other Adjustments
1. Gameplay
  – Match Summary page now shows the amount of damage your teammates dealt.
   – Grenades from your teammates no longer have a warning indicator on your screen.
   – Treatment gun now shows the amount of healing done every shot.
   – Gunsight UI adjustment.
   – Added new loot spawn mechanism.
   – Landmines will now have a stronger warning indicator to the player who placed it.
   – Loot box size increased by 120% for better visibility.
   – Pet name now supports two characters.
   – Players can now ping items on the ground to notify their teammates
   – Supportive texts will now show up in-game when players encounter certain situations such as engaging in battle, healing, or being outside the play zone.
   – Airdrop loot adjustment – added level 4 helmet in the airdrop.
   – Dynamic weather now available in Bermuda – Classic.
2. Newbie & Leveling
  – Newbies will now receive a series of leveling up rewards.
   – Reduced the difficulty for the Road to Mastery.
   – Added a leveling event for newbies.
   – EP page will be unlocked at level 5.
   – Reworked level up animation and UI.
3. UI
  – The "Back" button has been moved to the top right corner.
   – The EP page now has the EP website entrance.
   – Adjusted the location for the "Media" page.
   – Top-up page UI optimization.
Stay tuned with Mobile Mode Gaming (MMG) for the latest Garena Free Fire News & Updates!