Hello survivors, the developers are going to release an update in Free Fire just after 10-12 days, and a lot of new features will be introduced in the game. We tried to share them with you through various posts, but in this post, we are going to compile all the the Garena Free Fire New Update Features in one place so you don't miss out anything.
Here are the Free Fire's New Update Features
New Characters
In the upcoming update, Free Fire will be getting two new characters named 'Angela' and 'Alvaro.'
Angela: Angela is a female character who is a tomboyish motorcycle gang member. The special ability of the character is, it recovers HP of self and teammates while sitting in the vehicle.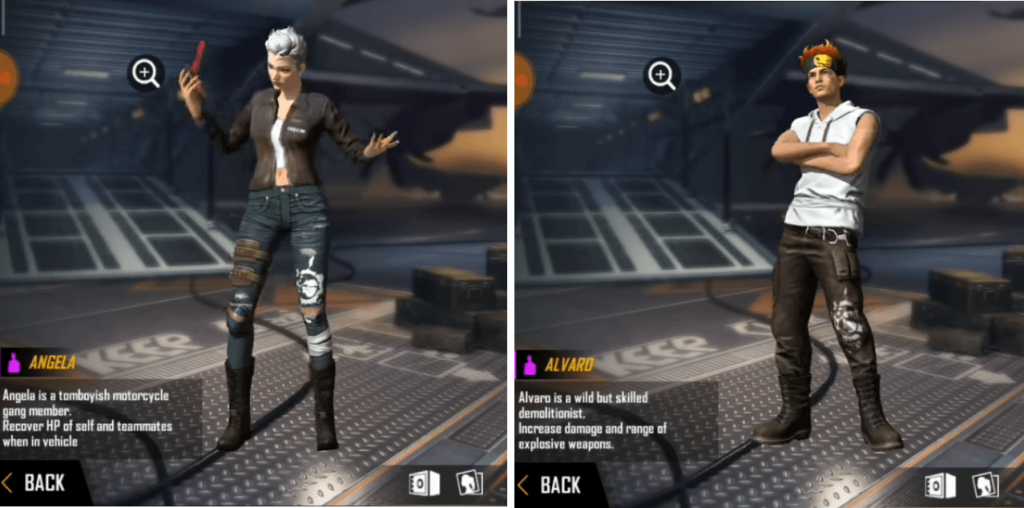 Alvaro: Alvaro is a male character, who is a wild but skilled demolitionist. The special ability of the character is, it increases the range and damage of explosive weapons, such as grenade, launcher, etc.
New Pet – Robo
A new pet will also be introduced in the game named 'Robo.' The skill of the pet is, it adds a shield to the gloo wall, providing an additional 60HP. As you level up the pet, HP of shield keeps on increasing.

Training Mode
A new training mode will also be introduced in the game, where you will be able to practice your aim. Here you will get to see enemies as well, but you won't be able to fight with them. Instead, both of you will be practicing together.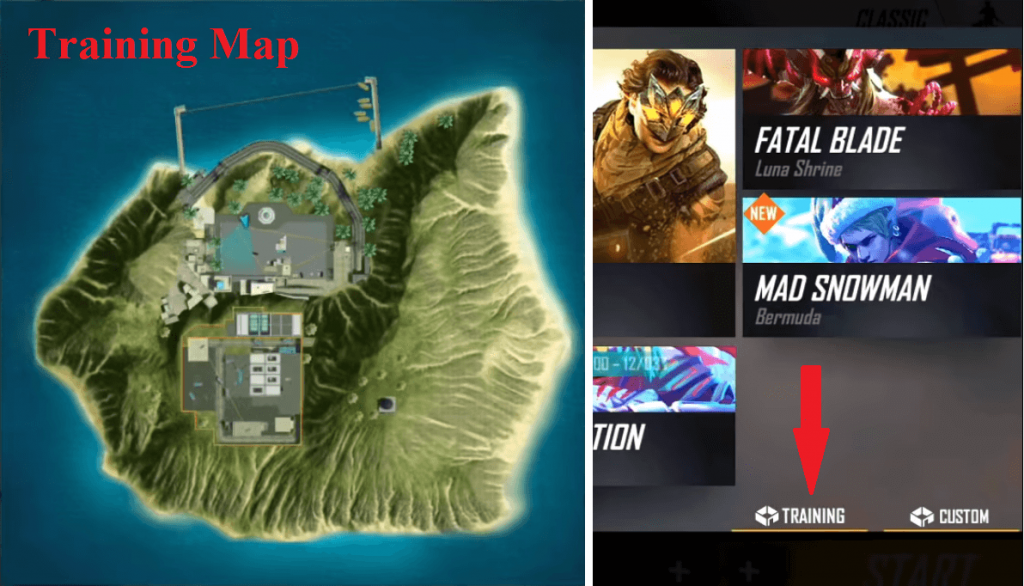 Change in M14 Gun
A slight change is also being made in the M14 gun. The rate of fire of this gun has been increased by almost three times. So now this gun won't do burst fire; instead, you will be able to so a spray using it, just like Scar, etc.
Change in Kar98
A change in the bullet fire sound of Kar98 has been made, and now it has become more cool. Also, by using the Biometric scope on the gun, you will be able to get a clear view compared to the earlier one.
New Map – Kalahari
A new desert-based map called 'Kalahari' is also getting introduced in the game with this update. You are definitely going to love this map. You will also get to see a broken ship on the map, where you can find quality loot.

New Lobby
As always, with this update, a new lobby will be introduced in the game. The new lobby is based on a winter theme, hence is full of snow. In the lobby, you will get to see some snowmen; by touching them, you become a snowball. You can control the snowball just like you control your character. But his feature is limited only to lobby and has just been added for fun.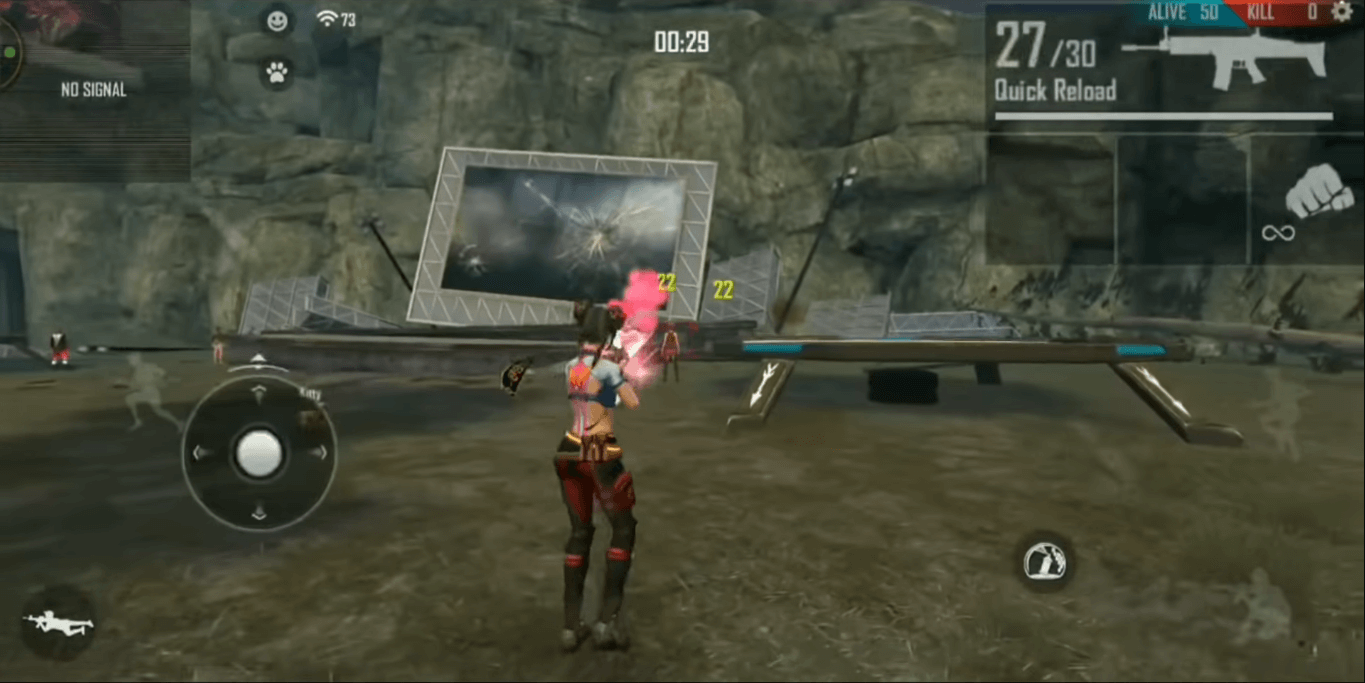 Ice Gun
A new gun named 'Ice Gun' will be introduced in the game. By using this gun, you will be able to make a snow will, wherever you aim. So you can use this gun to make covers from enemies in the open grounds. But you will not get extra ammo for this gun; you can only use the five bullets already loaded in it. After that, you have to replace the gun.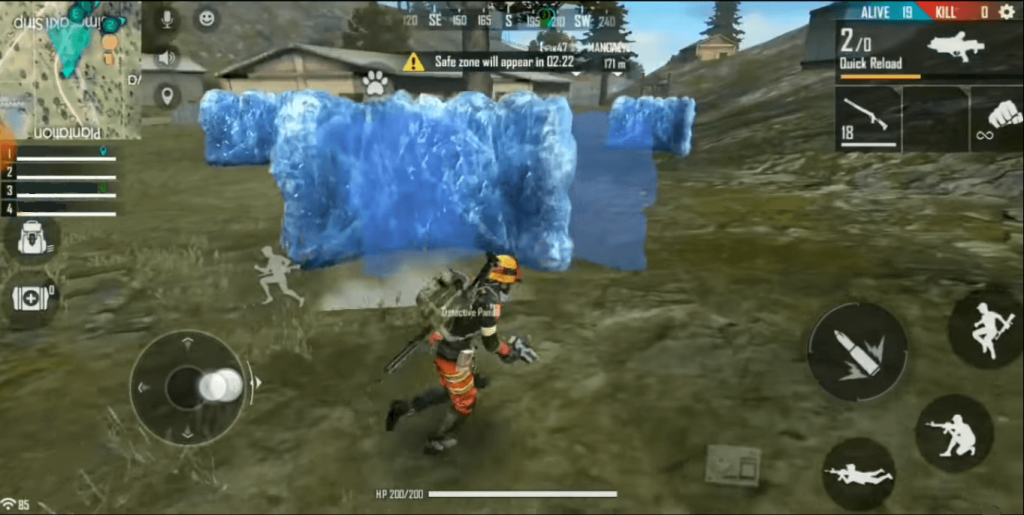 Surfboard
Surfboards will be added to the game. You can even use them on both plan & hilly grounds. So if you are unable to find any vehicle for reaching in the safe zone, you can use them. Controlling them is also easy, have a look at the image attached below.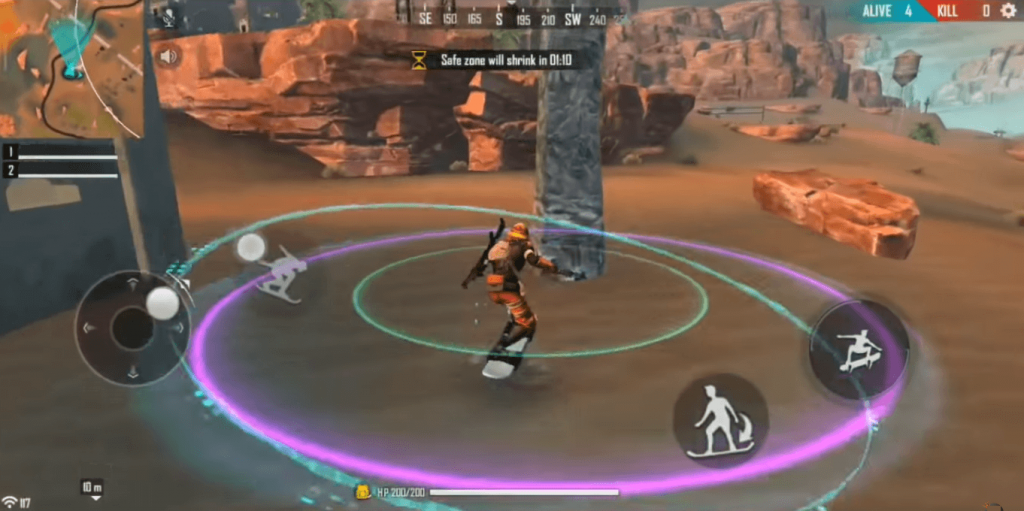 Graphics Improvement
The buttons you use to control your character are getting a new look. Also, when you open the bag, you get to see the items inside your bag. From the update onwards, you will get to see them in a new look.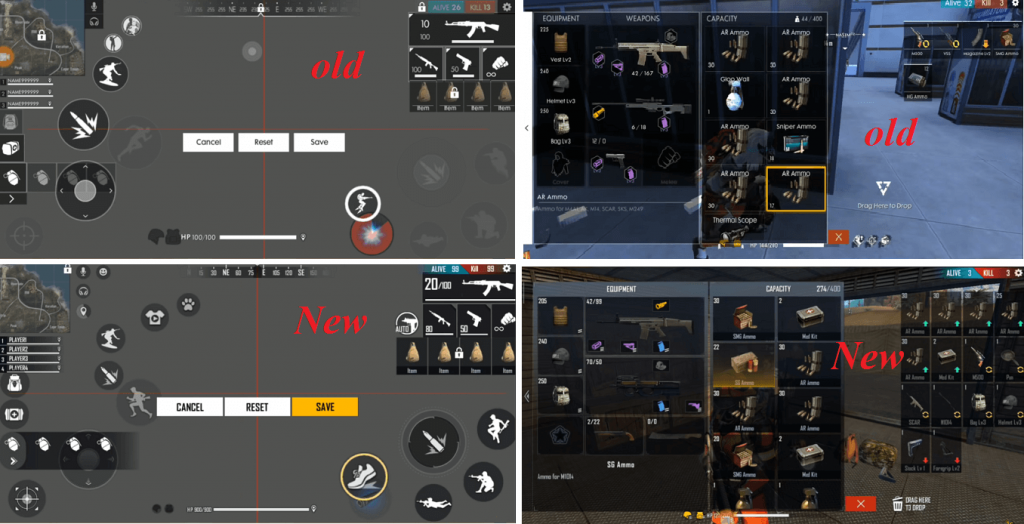 Pin Button
From the next update onwards, you will be able to mark the items scattered around the surface for your teammates. Just aim at the particular item and tap on the pin button, now your teammates will be able to see the location of the item, and by going there, they can easily pick them up. The item you pin gets visible to your teammates even through the walls.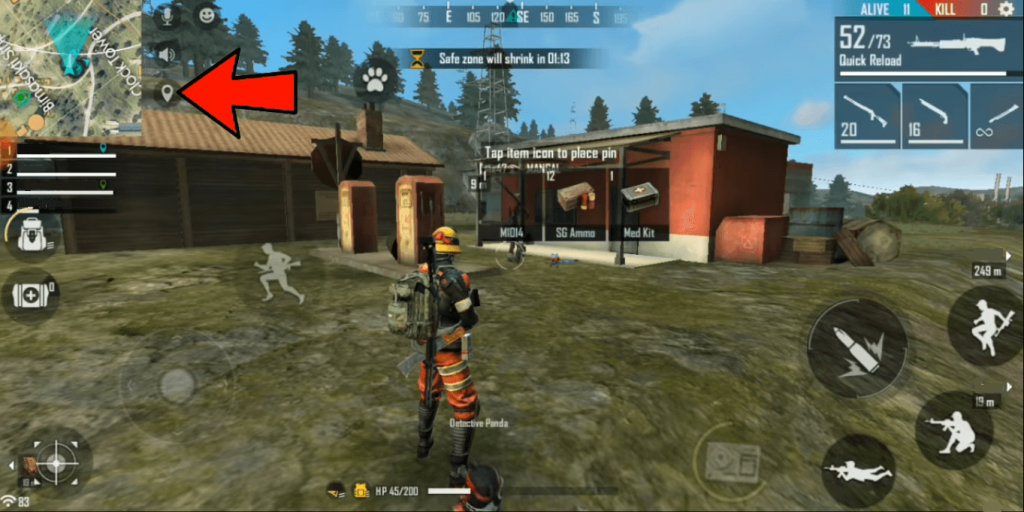 New Custom Room Features
Right now, you are not allowed to play Clash Squad in the custom room. But from the upcoming update onwards, you will be able to play it in custom rooms. 

Another change that is being made in the custom room is the option of 10000 HP of players. From the next update onwards, you will be able to select 10000HP of players to have fun for a longer time in the matches. This feature had already been made available by the developers, but later they removed it, but now it is getting reintroduced.
Fourth Skill Slot
A 4th character skill slot will be added, so the players will be able to do experiment with their favorite skills on a wide variety of characters. Due to the investment of skill slots, this also makes it less likely for players to stick to a particular character as their base character.
Two New Modes
Two new modes are also coming to Free Fire, One is Fatal Mode, and another is Mad Snowman. But these modes will not be there at the time of update; you will get to play them sometime after the update.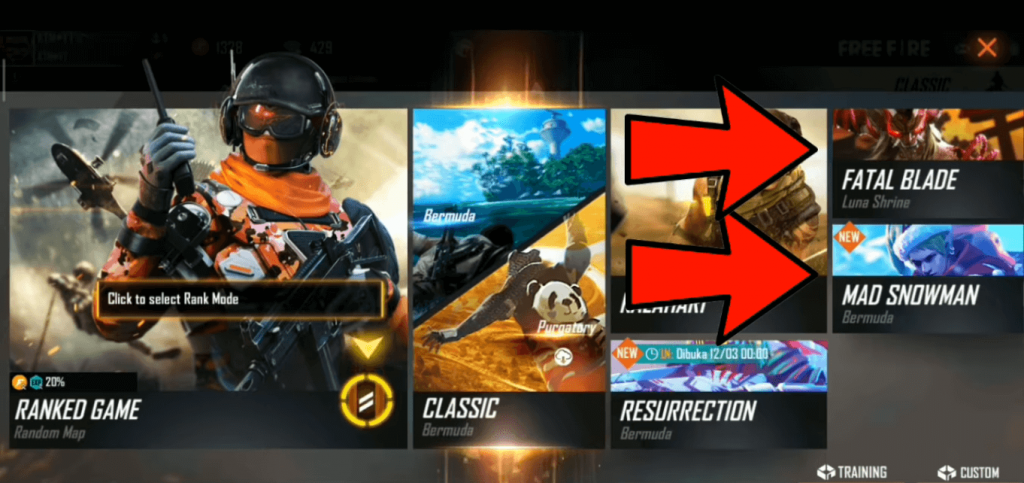 New Emotes
As always, this update will also bring some new cool emotes in the game. Have a look at the image below.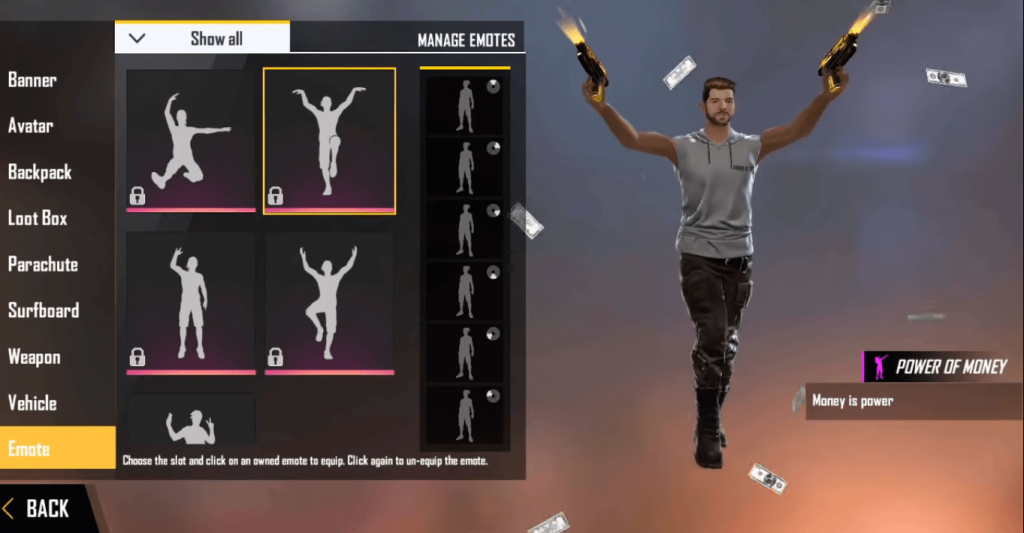 Double Magazine
A new gun attachment called 'Double Magazine' will also be introduced in the game. By using this, you will be able to increase the capacity of your gun's magazine by 'extended mag x 2'.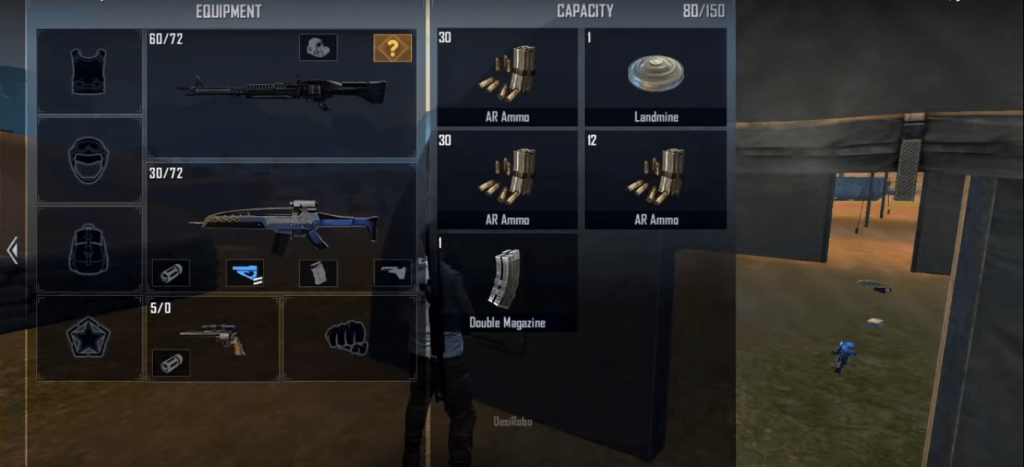 You can experience the upcoming features of Free Fire before the global release by Downloading Free Fire Advance Server.
Stay tuned with Mobile Mode Gaming (MMG) for the latest Garena Free Fire News & Updates!