As shared through the earlier post, Free Fire Brick Swingers Mode will make its way to the game again on 13th April 2020. Today, the time has arrived, and the 'Brick Swingers' Mode is finally here. But this is a limited-time mode and will be available until 18th April 2020 only.

To make your quarantine days full of joy, it seems that the developers are bringing back the old but gold modes to the game. As the Explosive Jump Mode also made its way to the game and has been ended yesterday (12th April).
If you remember, Brick Swingers Mode has already been introduced in the game twice before, and it is the third time, its making way to Free Fire. If you can't recollect what the Free Fire Brick Swingers Mode is, then we are here for you. In Brick Swingers Mode, you play with Grenade Launcher (MGL40), Jumping Shoes, Grappling Hook, and Brick Grenade, apart from the general items like Medkits and all.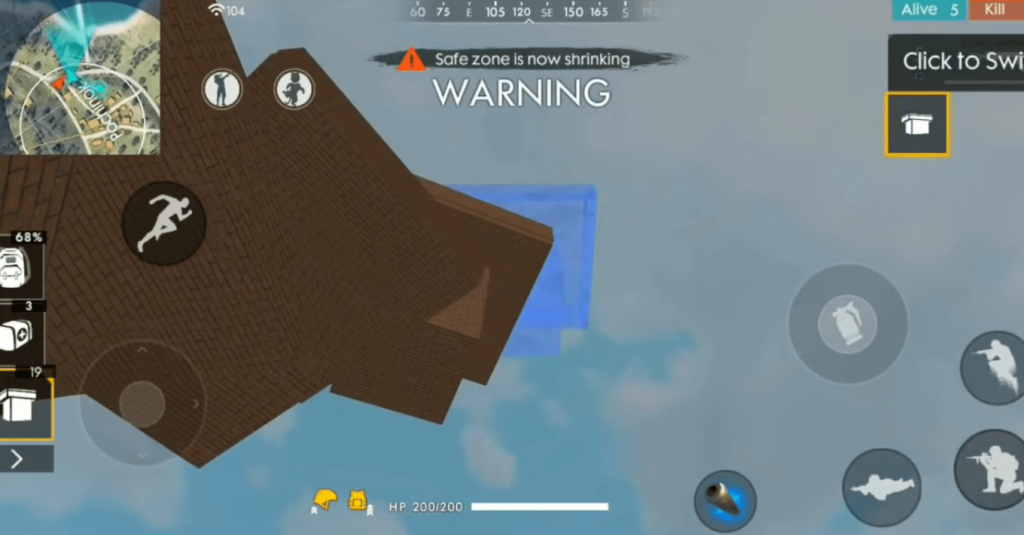 Grenade Launcher or MGL40 is a 5-ammo gun that is capable of throwing grenades to the enemies until around 200 meters. Using the Jumping shoes, you can jump double to the normal jump. Grappling Hook is a 1-ammo gun that throws the rope with a hook at the targeted place and takes you to the place within seconds. Using the Brick Grenade, you can make a Brick building wherever you want.
You find Brick Grenades lying on the ground just like the other loot. You can even make the buildings one above another and make a tower using a lot of brick grenades. Using the Grappling hook, you can go on top of the tower and can shower the grenades on the enemies. The brick grenade system is somewhat similar to the Fortnite's building concept.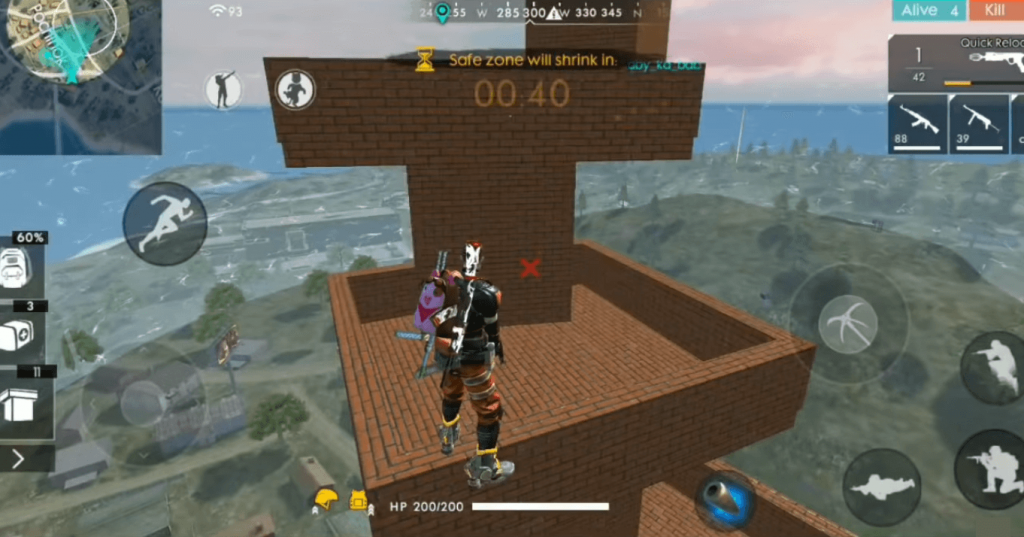 Using the Grappling Hook, you can go and come down from the higher places without taking any damage. Using the Grappling Hook is similar to the normal gun, but if you cannot target at a place, it will show you a 'cross (x)' on the screen. So get ready to hook your way higher and higher and swing and swish from above.
Also Read: Here Is How To Write Stylish/Fancy Name In Free Fire
Stay tuned with Mobile Mode Gaming (MMG) for the latest Garena Free Fire News & Updates!