Crossing Void – Global is and action Turn-based role-playing game developed by 91Act and Sega. 91Act is new in the whole mobile gaming industry and have only One previous title out so far, BlazBlue RR – Real Action, which is a delightful game with lots of action. This game makes me want to play their new release very much. Now it is finally released, and personally playing the game and have so many thoughts that I cannot wait to share with you. 
Crossing void lets you play with your favorite characters from DengekiBunko: Crossing – an anime crossover turn-based RPG Game. The game brings a brand new storyline developed under the direct supervision of the original authors with fabulous animated illustrations drawn by well-recognized artists. I feel that this is a step in the right direction as playing stories that we already know can get boring a lot of times, and I strongly think that bringing a new story about the characters that we already know and love is a fresh concept, and most games should adopt this.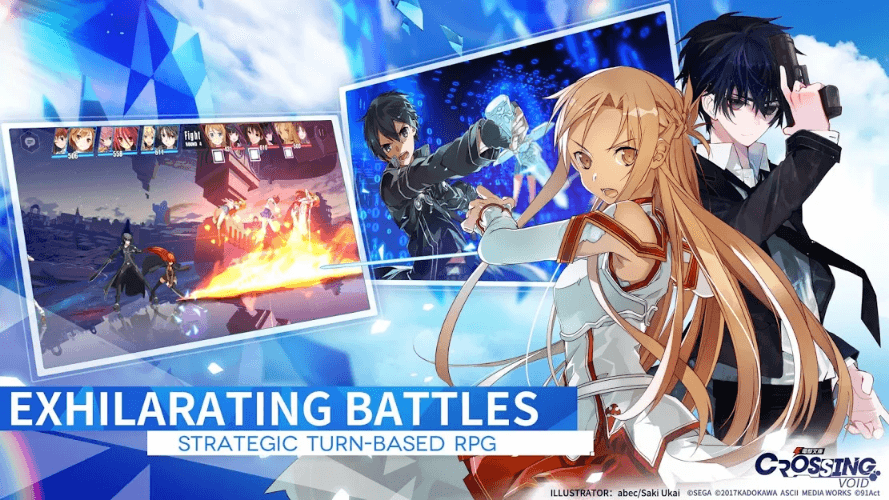 You can construct your party from over 25 original Dengeki Bunko anime and create the Ultimate team ever, which is by far the best feature of the game. I can only imagine how overwhelmed anime lover will be. I personally really enjoyed Sword Art Online, and seeing these players come to life and interacting and playing with them is an enjoyable experience and strongly recommend this game to an anime fan who has seen any of DengekiBunkos works.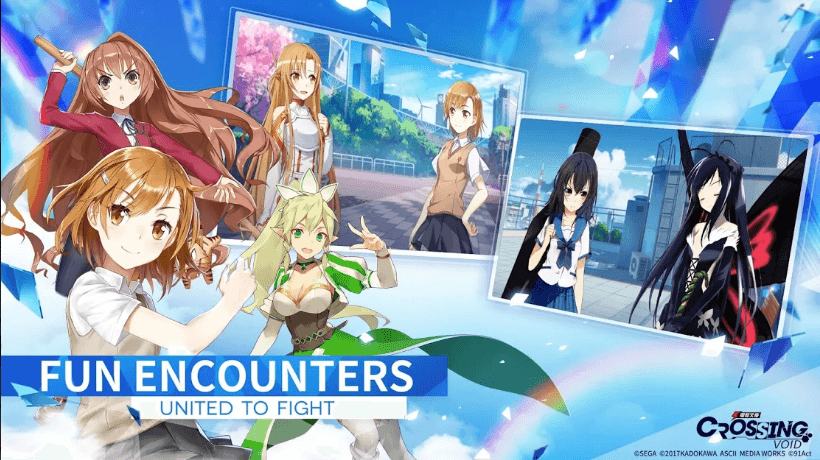 You can unlock, collect, and upgrade your characters, prepare for strategic turn-based PVP combats, and one of the most fun features, exploring " Cross skill" between characters, which has a lot of future potentials. 
One of the things that I didn't expect this game to do is to bring the original voice acting cast, which is so much appreciated by everyone since you don't lose the sense of connection that you had while watching the anime.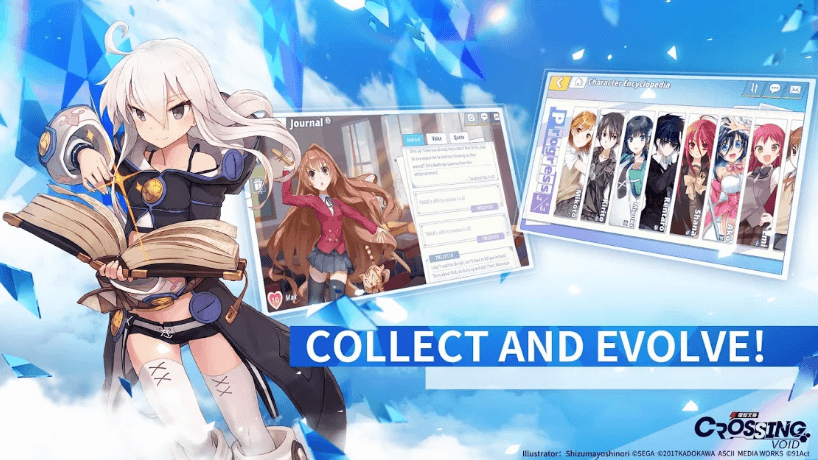 The game has a few bugs and glitches, but these are being fixed by the developers as we speak at a fast rate, which is a beautiful thing to see. There are some optimization issues, and graphics stutter that can be observed throughout the gameplay.
My main concern with the game is the turn-by-turn combat, which makes the game seem very dull and boring. I feel that this limits what the game can do and slowly brings down the potential the game has and capable of becoming. Cross Void is available to download on both Google Play Store and iOS App Store.