Well, all the Spotlight is on the 2nd Beta Version of Marvel Super War which is releasing on 21st November 2019 in selected regions namely: India, Indonesia, Malaysia, Philippines, Singapore, and Thailand. But we have bigger news for every player waiting eagerly for Marvel Super War to Release. 
Marvel Super war is already available for Pre-Registration on Google Playstore for quite some time. But starting from today the game is also available on Apple App Store to Pre-Register.
Further, The App Page of Marvel Super War on App Store shows the expected release date of the game to be 19th December 2019.
From the past what we have seen is that in most cases the Appstore expected release date turns out to be the actual release date of the game. For example – Pokemon Master, Black Desert Mobile, Harry Potter: Wizards Unite were all released on the Apple App Store expected release date.
So from this, we can say that there are quite a high possiblity that Marvel Super War will globally Release on 19th December 2019. However, 1-2 days can go up or down here.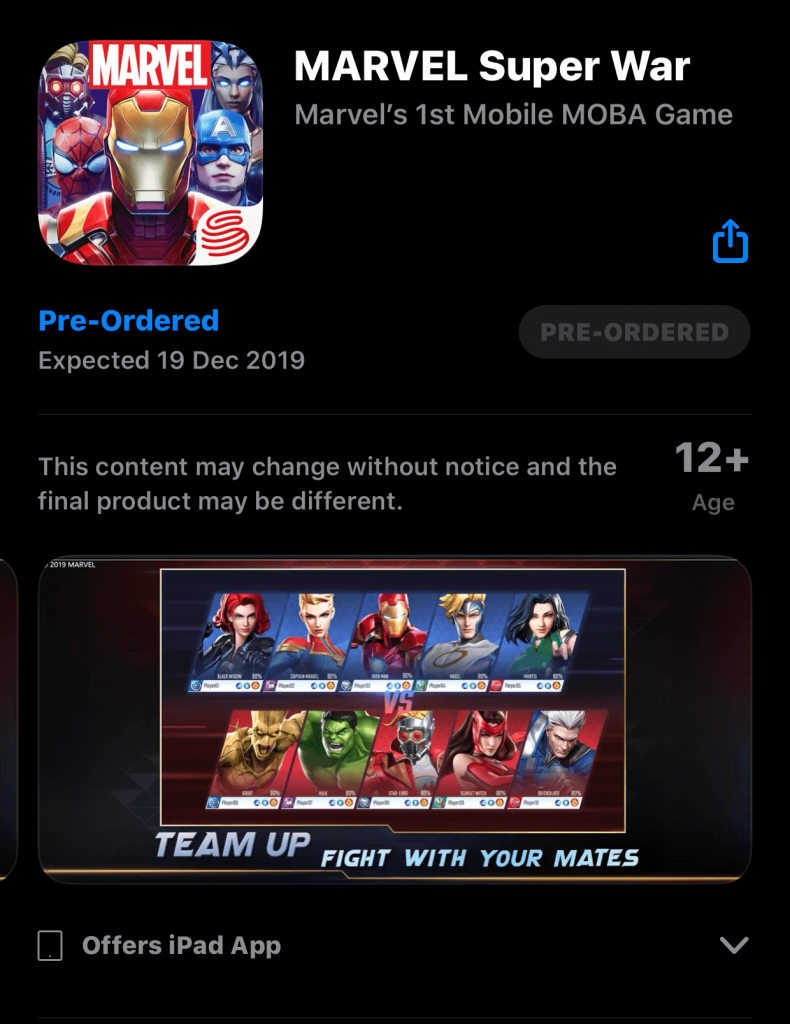 Also Read: Marvel Super War Will Have Over 50+ Playable Heroes!
Also from one of our previous posts about Marvel Super War, we know that Heathcliff Smith, who is a community manager at NetEase Game has already announced that Marvel Super War will globally Release in the Q4 of the year, which further confirms the above-mentioned release date.
---
So, how excited are you for the Marvel First Every MOBA Game? Do let us know in the comments.