Call of Duty Mobile is coming up with a massive update on 22nd November 2019. This new update is not only brining Zombie Mode but many more stuff such as new Skins, Maps, Weapons, etc into the game. Check out the list of complete patch notes, to learn everything about this upcoming Call of Duty Mobile Update.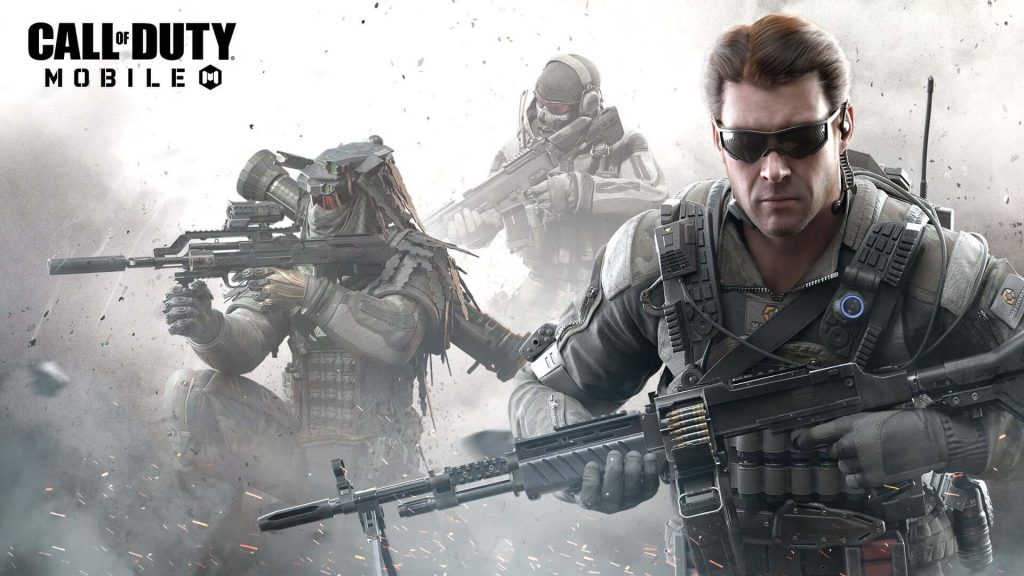 General
1

Rank Matches
Unlimited Airborne Season Rewards and Winter skin themes.
Add more attractive rewards.
Decreasing Season.

S1 rank will not be fully reset, but will be reduced when entering S2.

Optimized Rank Mode.

Optimization of Score in Ranking mode, now you will find it easier score at a high rank.
Optimization of match rank to reduce the waiting time for matching.
Players who were previously banned will immediately disappear from the leaderboard
Fix problems with rank scores in some Rank
2

Latest Premium Pass

Season 2 Pass has begun! This Premium Pass will contain cool prizes!

Alex Mason joins "Call of Duty Mobile", as a classic COD character. Tier Level 100 Premium Pass prize
A new, lightweight and compact CQB Modern weapons series, to help you win close combat.
More than 100 types of items, the latest Mason Series – Aurora Borealis was first released.
3

Controller Support

The latest version of CODM supports PS4 & XBOX controllers, players can use the Controller to join the battle!
Controllers can only be used during matches, and cannot be used outside of matches (for example when in the lobby, store or loadout).
When using the PS4 Controller to access the game, there will be problems where the key cannot connect to the game.  We recommend that you use a newer controller.
4

Zombie Mode Menu

ZOMBIE COD mode is now available!
Classic Zombie Map: Shinonuma
Classic Zombie Gampealy:

Survival Mode: You will only use the gun to start, finish off ZOMBIE to get points, use points to buy better weapons, Perk, soda, ZOMBIE will continue to appear, and you must stay alive on endless ZOMBIE attacks!
Raid Mode: Get point sources on unlimited ZOMBIE attack waves, use different points to buy various weapons, Perk, Buff Combinations, and challenge LAST BOSS.

Mysterious Easter Egg: There is an Easter Egg that you can find in ZOMBIE mode, and is waiting for you to find.
Prize Settlement: You will get a reward for completing Zombie mode after successfully completing this mode, there are various interesting and cool prizes that you are ready to collect such as Characters, Firearms, melee weapons and many more!
Multiplayer Patch Notes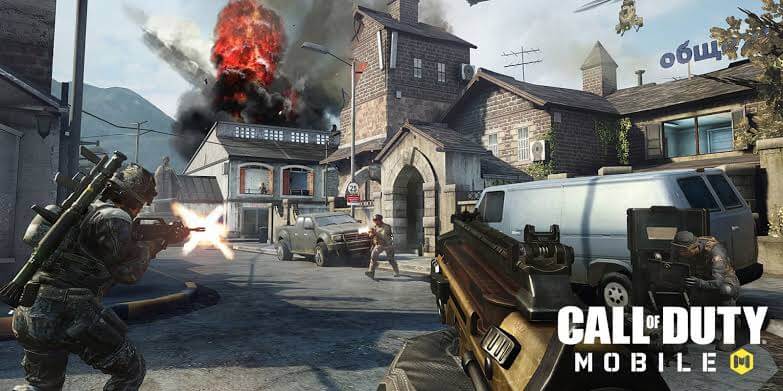 5

New Game Mode
Limited Mode: One Shot One Kill

Players use J358 revolvers with super high damage in this mode.  You will get a large number of bullets, and the player who reaches 20 kills will be the winner.
In this mode, the fairing mode on the J358 revolver will be the fairing mode of the Sniper Rifle.

Time Attack Mode: Prop Hunt

One of the most famous classic modes in Call of Duty, players will play into Humans and Objects, Human's main mission is to find and destroy enemies in the form of Objects, and enemies in the form of Objects must hide to avoid fire.  When all Objects are destroyed, Humans will win, and vice versa.
6

Optimization
The buoys in all modes will become transparent when Aim's view is close.
7

New
Added the latest modes: Summit, from Call of duty: Black Ops.

(Support mode: TDM / DOM / Search & Destroy / Frontline)
8

Optimization
Optimizing wall bang and penetration points on several maps.
Optimizing hiking and overtaking positions on several maps.
Optimizing the problem of lightning on several maps to make lightning in some maps more natural.
9

Control
The ADS / Hip Fire process can shoot during the transition.
Added functionality of the fixed virtual joystick (Can be adjusted in Settings)
Added right aim button button (Can be adjusted on Settings)
The latest jump mechanism, now the jump can interrupt when you are sliding, Short jump periods or short slides will also affect the actual effect.
10

Optimization
Optimization of buttons on MP / BR to make the game smoother.  (for example the skill class button on BR)
11

WEAPONS
Latest Skill Operators – Gravity Spikes: After a high jump, the impact of the Drill Bore stuck to the ground will cause a shock wave that causes damage to destroy nearby enemies.
Latest Scorestreak – Drone: Open with 750 points, can be used to spy on enemies and finish them with weapons owned by Drones.
12

Balancing Adjustment
Increased Sparrow charging interval time, but will be faster than other skill operators.
Increasing LK24 weapons firing rate.
Increased Chicom's bullet damage and reduced range damage to be smaller.
Reducing the range of damage from HG40 weapons and increasing the range of HG40 weapons.
Increased bullet damage from W1200 & M1887 shotgun guns.
A slight increase in the range of Tempest lightning distribution.
Increased vertical recoil of .50 Arctic weapons and slightly extended aim time.
Reduction in damage range for DLQ 33.
A slight increase in UL736 & M4LMG weapon recoil
Reduced combat capability of medium to long-range AKS74U and a slight increase in recoil.
A slight increase in the AK117 weapon recoil.
A slight reduction in character movement.
13

Weapon Accessories

Fewer accessories will have an effect on the speed and spin performance of the weapon.
14

Optimization
Optimizing recoil animation performance from Hip Fire & ADS.
Optimization of animation and change in projectile length in matches.
Optimized weaponry animation to make Kill Cam more precise.
Optimizing Melee animations to make Kill Cam more precise.
Optimization of display weapon animations.
Optimizing control and firing weapons.
Optimization of sound from all weapons.
Optimization of throw and line throw animations, as well as optimization of the fast throwing button (Can be activated in Settings).
Add kill confirm sound effects.
15

BUG repair
Fixed an issue where weapons could not fire in some areas.
Battle Royale Patch Notes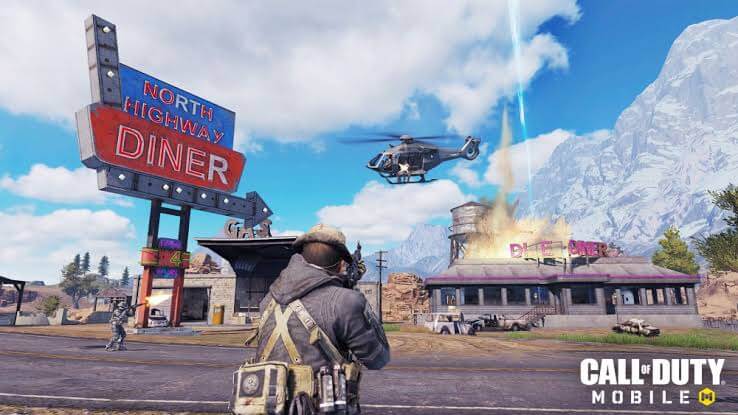 16

New Area
Circus Area
Snow Area
17

Map Optimization
Added Underground Bus Station Area Structure, the battle will be more exciting!
18

Special
There are strange cracks in the sky.
19

New Mode
Limited Mode: Sniper Challenge

Only sniper rifles will appear on the map with an interesting sniper experience.
20

ZOMBIE PARADE
Armored vehicles will appear in Battle Royale mode, and are escorted by ZOMBIE.
Finish off the ZOMBIE there will get a random item.
Wait for full information regarding the release date of this mode.
21

Optimization
Reduce damage from the blue zone and optimize the spawn location of the safe zone.
Optimizing the appearance of the Mini Map.
22

WEAPONS
The latest Assault Rifle – M16, uses 5.56 mm bullets.
Latest Melee Weapons – Military Ax.
23

Optimization
Full optimization of recoil performance, especially if the frame rate is below average.
Optimize the sound of gunfire and footsteps to make the sound direction more accurate.
Optimizing the performance of FHJ Weapons for Airdrop aircraft.
Optimizing the display speed of the thermal scope.
24

Balancing Adjustment
Increases Chicom bullet damage and reduces damage distance.
Increased damage from Toxic Gas Bombs to zombies.
25

VEHICLE
Reduction in the number of vehicles.
Optimizing the performance of some vehicles.
Optimizing the loading performance of all vehicles.
Add vehicle HP indicator for motorists.
26

PICKUP RESOURCE
Airdrop will not come out of the map or battle area.
27

Battle Royale Class
Latest Class – Trickster: Class with unique skills that can make yourself clones and can confuse enemies.
To get the latest Class, please wait for information on our social media.
28

Balancing Adjustment
Class Clown: Reduces the Zombie HP summoned from Toy Bomb.
Class Mechanic: Reduces the slow effects of Drones & fixes problems when Done crashes into an object blocking him while chasing an enemy.
29

Optimization Of The Game
Camera optimization and motion performance from Battle Royale to make it more natural.
Optimizing step performance when the player is on the stairs.
Optimizing performance when climbing from a window.
30

Performance Optimization
Optimizing the use and overheat problems of the battery.
Continuous optimization on low-spec smartphones and improved performance on low-spec smartphones.
31

CLAN SYSTEM
Add a clan daily mission.  Complete the mission to get credit.
Added weekly clan ranking and clan season ranking.
Improved the main system of the clan, adding new buttons to join the clan.
32

Teammate Integration System
Now, you can play with your friends to get EXP bonus! Come on, mabar with your friends!
Add marking system to Multiplayer mode.
33

Optimization
Optimizing the "PLAY AGAIN" button function in MP / BR mode, now, you can easily play back with your friends.
Some modes get an explanation of the mode in appearance.
Support to display the size of the avatar with HD resolution in Personal information.
Support to add friends directly from personal information.
Simplify the display of information above the player's head.