Hello Marvel Fans, so if you are aware last month we received a Beta Version version of the Marvel's very first MOBA Game, Which was none other than Marvel Super War. Well After the Beta Test ended the game developers have kept low and we have not received a piece of single news about the game. However, we have found out 2 great new for you guys.
The very first being that Marvel Super War will have over 50+ Playable Heroes which includes some famous marvel figures such as Ironman, Hulk, Captain America, Deadpool, etc. You can have a look at the 48 Confirmed Marvel Super War heroes below.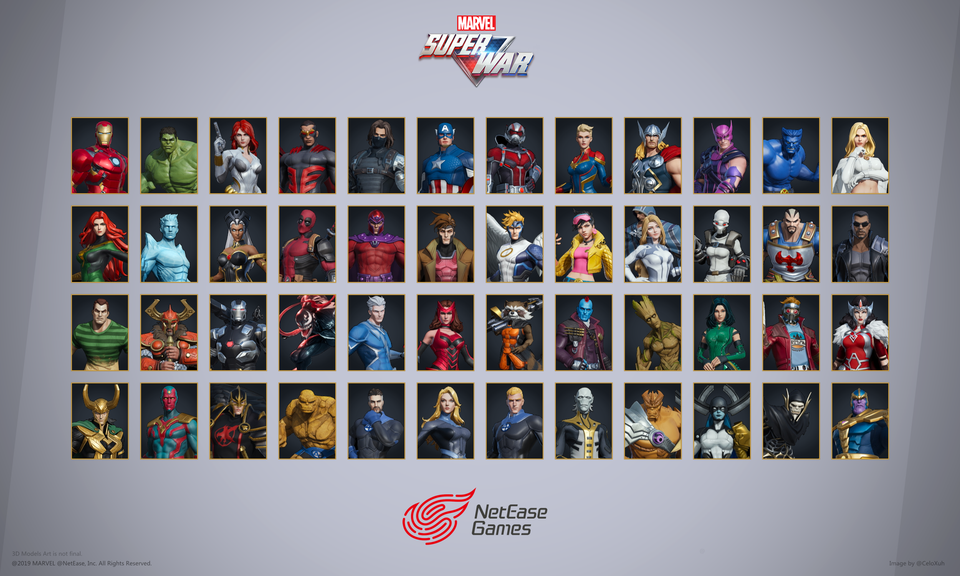 Which One is Your Favourite Marvel Superhero? Don't forget to let us know in the comments section below.
Now coming to the second update, there are various rumors that Marvel Super War is scheduled for the release in Q4 of this year. So if we were to take a guess, we would say the game will release around Christmas. However there has been no official announcement about this, it is true or not, we will only come to know when Netease or Marvel breaks the ice.