The King of Fighters (KOF) is a series of fighting games by SNK that began with the release of The King of Fighters '94 in 1994. The series was developed originally for SNK's Neo Geo MVS arcade hardware. This served as the primary platform for the series until 2004 when SNK retired it in favor of the Atomiswave arcade board.
One of the most awaited games of the year, The King of Fighters ALLSTAR is a mobile version of the game that is beloved by all and enjoyed by many — developed by none other than Netmarble, who have put out amazing titles like MARVEL Future Fight, BTS World, Fishing strike and many more. Like always, this time also they have outdone themselves with their new title.
The King of Fighters ALLSTAR has terrific graphics and easy-to-learn touch controls. It provides for fast-action gameplay at your fingertips. This game does a great job taking you back to the good old arcade-style games, with the overall gameplay the music. It is simply mesmerizing and does a good job balancing the old gameplay style with updated graphics and pleasant music.
The story also is very compelling and fun to play and experience. The game offers many different characters to choose from, each which is good at a particular skill. One of the new additions to the game is Real-time Matches, which is fun to play, especially if you have friends or other people to play with. You can Take on players around the world in real-time matches to determine who the true King of Fighters is! Compete in Arena, League Match, Tournament modes, and more as you use your skills to become the greatest of all time!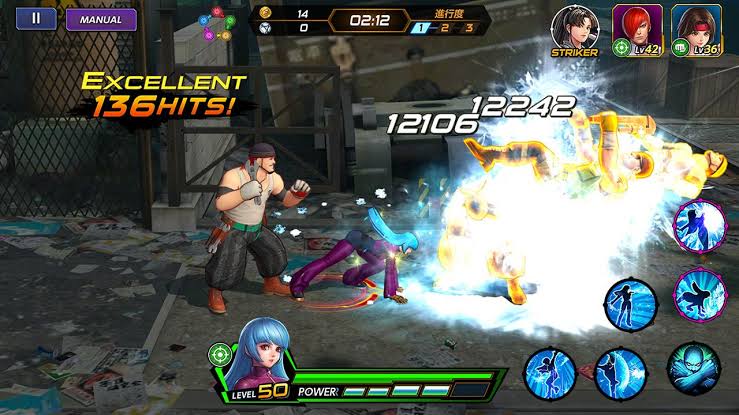 Also, the newly added Co-Op play, in my opinion, is a great concept where you can Ally yourself with other players and take on enemies, work together to create strategies win games. Still, since it is released recently, you may find it difficult to find opponents. Still, I'm sure if you give it the time it will surely gain popularity and have a vast pool of players.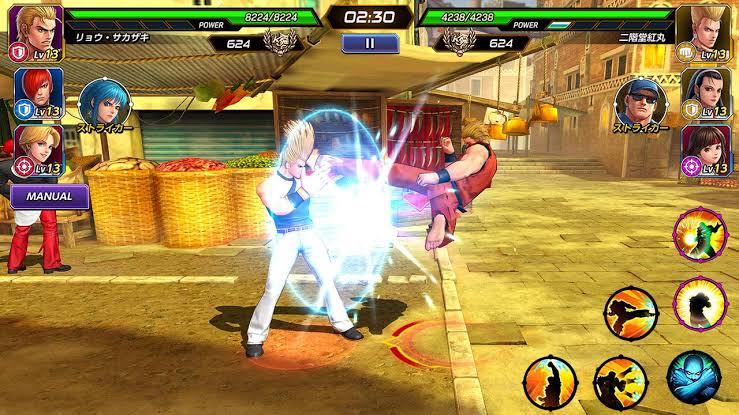 The story initially is dry, and at the start, you can choose only one out of three characters, but over time you get a sense of connect with the characters, and the game becomes enjoyable. Each level and area has been creatively built, and the background in each fight sequence looks stunning, with great visual details that makes the whole gaming experience immersive and fun.
Overall I would say it is an excellent adaptation of the game that we all know and enjoy and netmarble have built a solid game for the mobile platform which will stand up to its name and keep the player entertained throughout.