If you've been gaming all your life. You must have come across or at least heard of the popular console game Dark Souls. The gripping RPG masterpiece made the gamers fall in love. With its brutal combat mechanics, beautiful graphics, and offering an immersive story. Which every player knows the feeling of beating powerful opponents and the rewarding experience it gives once you defeated it. The only disadvantage was that it never appeared for mobile devices. And a game of this magnitude was never available on Android and Apple. Until now,
Mobile gaming has evolved into a very impressive way. Visually pleasing graphics, flawless performance, and every bit of console-quality experience you can play on the go. Finally, a souls-like game has graced us with its magnificent touch screen controls. And full controller support and the aesthetic of a Playstation game. Without any further ado. Here are our top picks of Dark souls like games each offering a uniqueness of its own to gamers.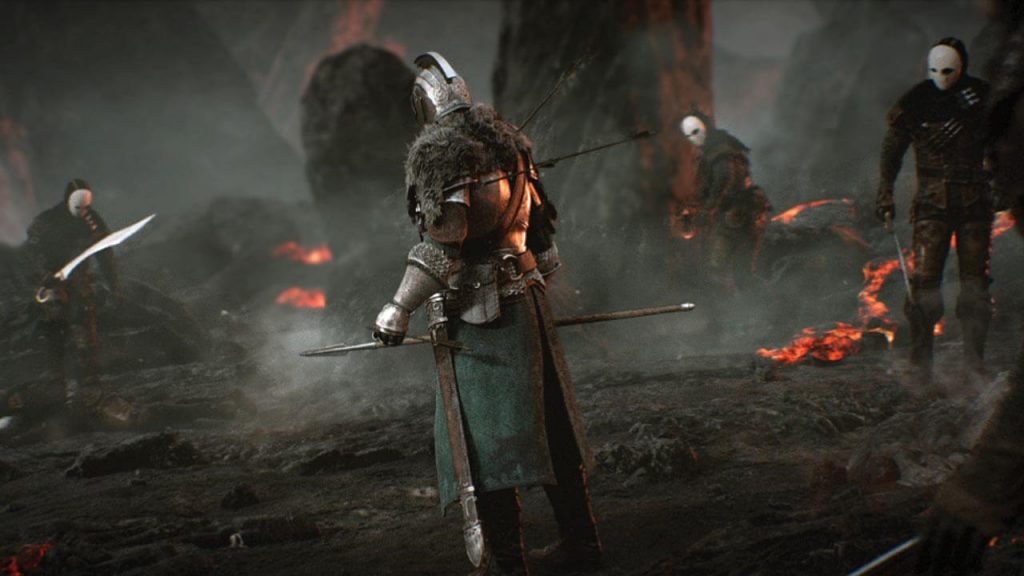 Animus Stand Alone
One of the first Souls-like games I ever played on my mobile device. The graphics closely resemble ps2 like, with the high resolution made characters, beautiful graphics with polished environmental detail. Animus: Stand Alone offers multiple levels each with challenging enemies that will test your mettle in combat. Along with equally brutal boss fights that push the players to give their all. Defeating them spawns much armor which you can equip for standing a chance against tougher enemies. The game also has the ability to upgrade your weapons and armor which greatly helps in battling tough enemies. The touch screen controls are quite responsive and smooth, making the combat and exploration more fun. With a price of 3.99$ which is quite reasonable if you're a fan of Dark Souls.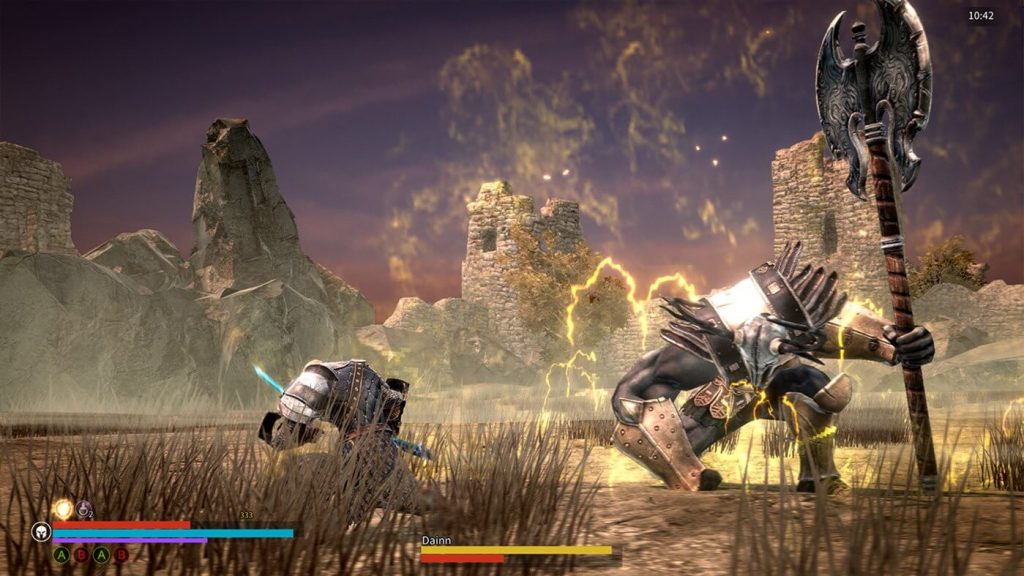 Animus: Harbinger
A sequel of popular Animus: Stand Alone The aesthetics of Animus Harbinger closely resembles Dark Souls in every way. Dark and gritty environment, RPG elements, Challenging gameplay, Top-notch level of details. And superior in every aspect of its prequel Stand Alone. The combat is challenging yet fun, with great soundtracks, and a rewarding loot system. Which can be acquired by beating bosses and acquiring them in-game. The touch screen controls are fluid and responsive. Which makes an amazing experience of the full-fledged souls-like games on Android and iOS devices. With a pricing of 4.99$. If you've enjoyed Animus: Stand Alone, chances are you'll definitely like Animus: harbinger.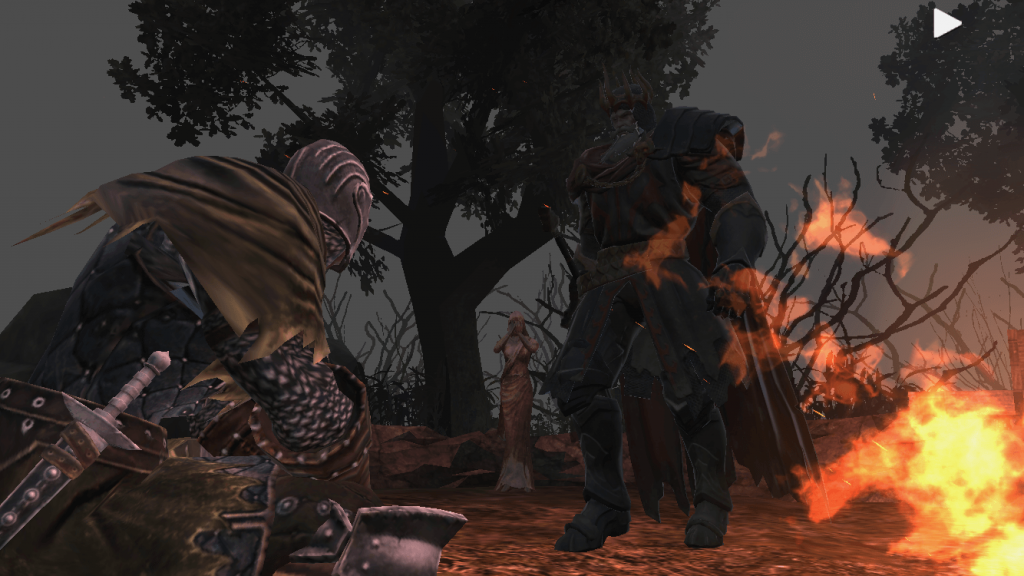 Way of Retribution: Awakening
Unlike Animus where only combat and Exploration are inspired by Dark Souls. Way of Retribution: Awakening takes it to a whole new level of souls-like gameplay. As the game focuses more on Roleplaying aspects with a deep and immersive storyline. In this game, you can create your own custom character. ranging from changing physical appearance, build, gender, and more. Along with the ability to choose your class. Just like Dark Souls, such as warrior, necromancer, knight, mage, cleric, rogue, and many more. Along with the liberty to choose the graphics quality of the game.
If you have a low-end phone. Not to worry as you can change the lowest graphics setting of the game and enjoy it in full 60 FPS. The gameplay is fun and enjoyable with a good amount of difficulties. This game is also highly optimized for the mobile devices of both Android and iOS platforms. The touch screen controls are simple and responsive. Making it all the more reason to play this game.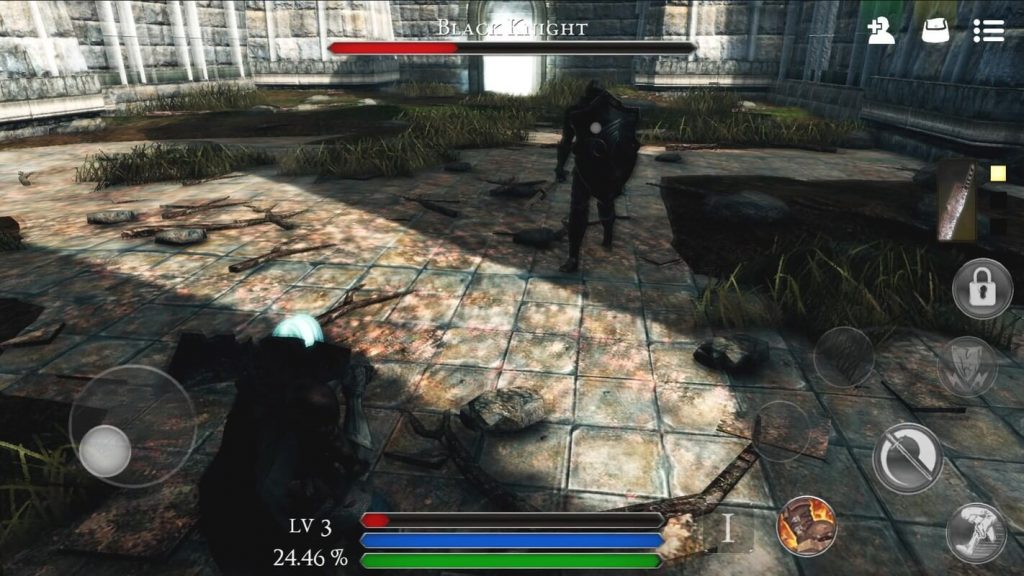 Pascal's Wager
Another souls-like game with rich storytelling, Heavily infused RPG elements with cinematic cutscenes. Just like a full-fledged PC game. Pascals Wager has similar gameplay and combat mechanics of the aforementioned souls-like games. The game offers plenty of items and weapons to choose from, which consists of elixir's and throwing knives. Combined with challenging and fun gameplay, intuitive touch screen controls, and an impeccable level of details put into the game. I can hardly believe this game is made for mobile devices with great optimization and lifelike graphics. Rivaling any PC game of this kind of caliber. The good news for mobile gamers is the game is currently offering a discount. With the price set to 4.76$ (Originally 6.99$) which is a steal for a game of this quality.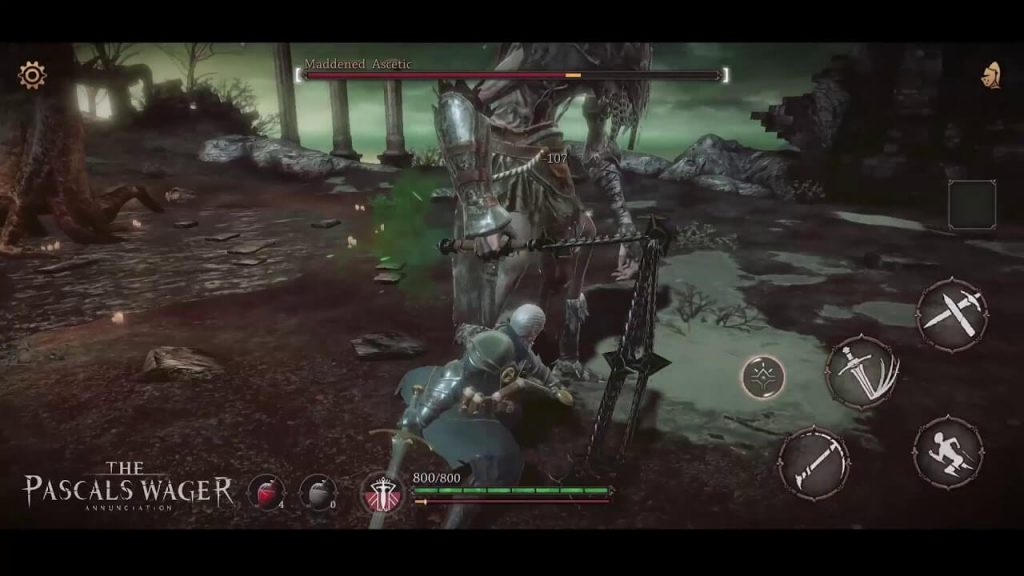 ---
Also Read: Two Player Android Games, Which Are Actually Good