After Brawl Stars and Clash of Clans, Supercell comes to Rush Wars to celebrate Halloween. They have just announced the details of the upcoming Rush Wars Halloween Update and God or God, Rush Wars Beta Version is going to be released in 3 more countries, namely: Sweden, Denmark, and Norway. Other than this, the game is getting a whole lot of new updates and features. And today, in this post, we are going to share with you everything you need to know about this Rush Wars New Update.
https://www.youtube.com/watch?v=G9ZekhhXlLA
Everything You Need To Know About Rush Wars Halloween Update:
Theme
Halloween is upon us, and in this version, The developers have added some limited-time spooky additions to the game!
The skeleton Plumbers will have a bone to pick with you!
The Arcade Airdrop has transformed into a coffin! When you drop it, make sure the hole is six feet deep!
Pumpkins can be found throughout your main base!
Commanders Updated
Heart System:
Each Commander now has three hearts that can be used before they will need to rest with each heart taking 1 hour to replenish.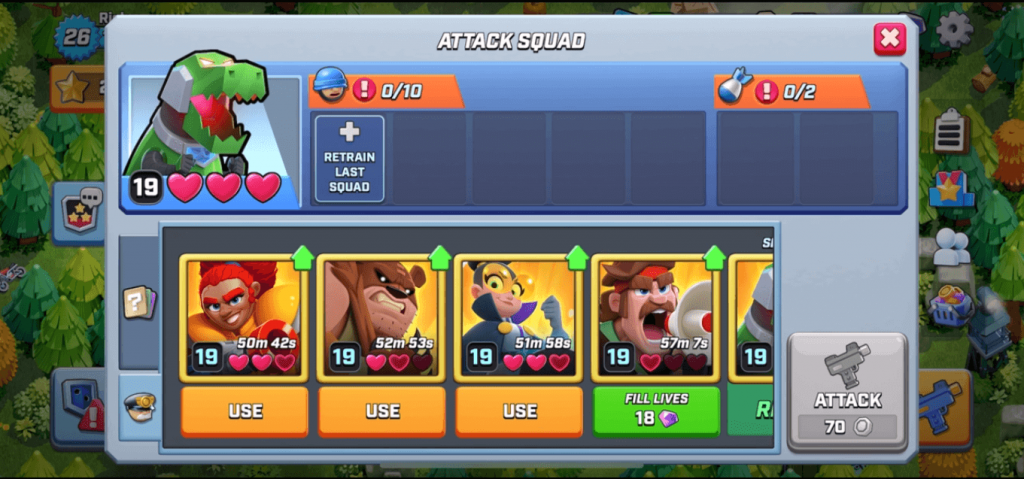 Your Commander, Your Choice:
Once you have found your opponent, you will now get to choose whether to use them or not!
Commander Domination Changes:
When participating In Dominations, you can now use any of your commanders once in a battle, so choose wisely!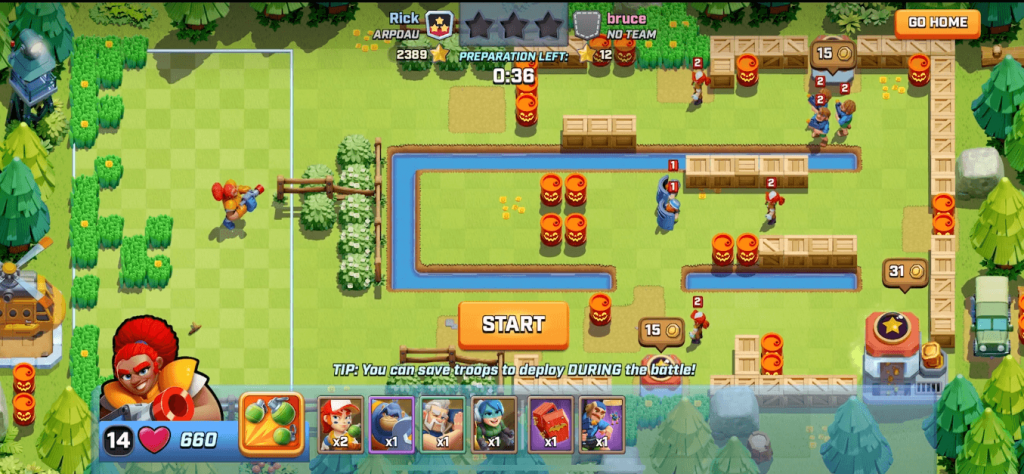 Home Base Layout Updated
The Developers have made a few changes to the positioning of the buttons on your main base. They have also added the social button on this screen so you can quickly check where your friends are on the leaderboards!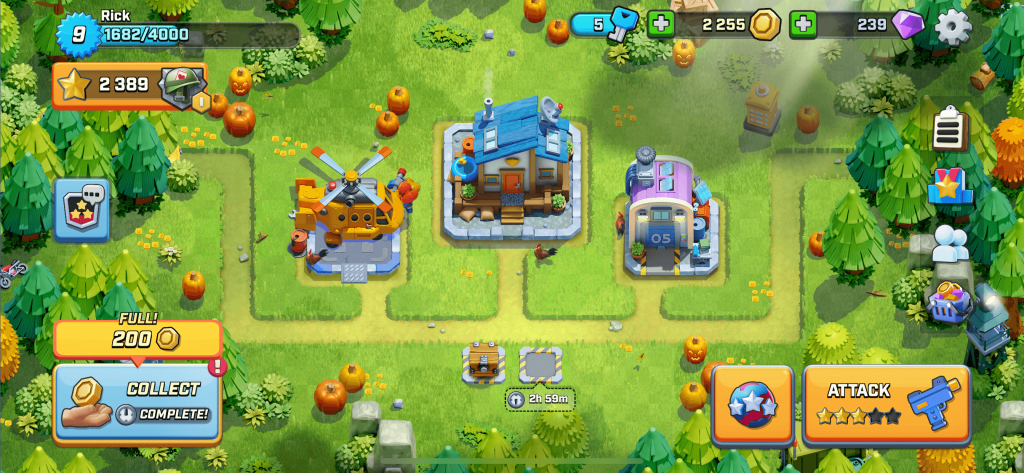 Join a Team and Be Rewarded
When joining your first team, you will be rewarded 25 Gems!If you have not yet joined a team and participated in Dominations, now is the time! You don't know what you're missing! [Note -> Players that are already in a team will also be able to claim these Gems]
Draft Stacks:
To help with the balancing and strategy, The Developers updated the draft system with a slight change. For each new attack draft, you will be provided with a stack (random number) of each card that you can use for battle.
Nudge Your Buddies
Nudge Your Buddies:Have your teammates not set up their base layout or attacked in Dominations? Go into the team list, tap on their name and give them a poke with the new nudge feature!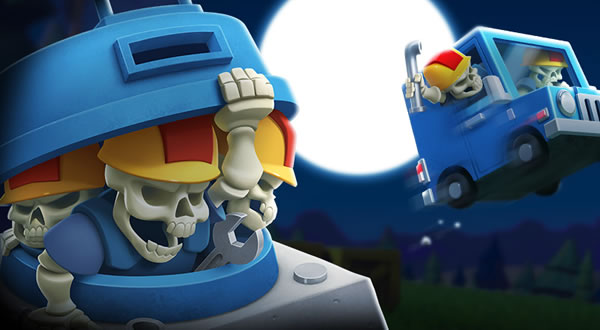 Other Changes
Flying units will now move forward until they see someone to attack
Gorilla will now continue moving forward until he sees a building to attack
Defense layouts now refresh after 23 hours for all HQ levels
Plumber Hole will no longer prevent the end of match speed up when the attacker has only flying units
Redrafting a card in Dominations will no longer supply you the same card
Creating a new team will now cost 1000 Gold
Added an option to fill your Gold by 10% in the shop
Reset timer for the loot cap will be shown at the end of a battle
Gold Mine defense cards will always provide one unit or building that shoots air
Domination interface changes and improvements
Updated visual effects for Troops/Defenses/Airdrops and Commanders