After taking pre-registrations for a long time and releasing a beta test, Ryark International Limited launched its PvP competitive strategy game 'Soul of Eden' globally for Android devices. The release was officially scheduled for 26th August 2020, but it seems like developers decided to surprise Android users. Still, iOS users have to wait for one more day to get their hands on this Real-Time Strategy (RTS) game.
About Soul of Eden:
Soul of Eden is a Clash Royale-style strategy game that combines elements of real-time tactics with cards in 4-minute matches. You get to choose from the four different factions that include Aliens, Beasts, the Republic, and the Empire. While battles, the Republic prefer to use tech, whereas the Empire use both swords and magic. Now it is up to you to make use of the preferred one.
With the release of Soul of Eden, there are over 100 cards to use, and with time, more will be added with updates. The card contains different heroes with special abilities. Using these abilities at the right time, you can devastate your opponents.
There's the Puppeteer who can mind controlling your opponent's units, turning them against their former leader. There is also a character called S. Tadakatsu is capable of killing any enemy unit instantly. The players are free for endless choices for their formations because of the feature called the 'Spread Deploy System.'
The battlefield also keeps on changing throughout the match to encourage players to think strategically. As of now, global players can grab it for Android devices from the Google Play Store, and iOS users belonging to a few regions can get it from App Store.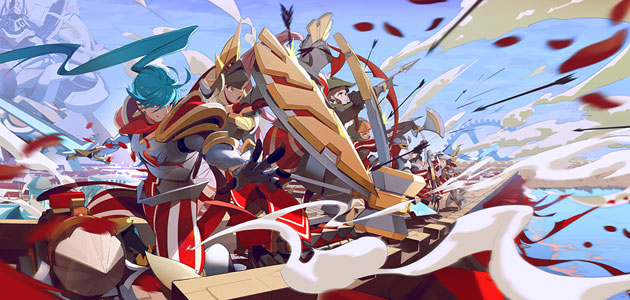 About Ryark International:
Ryark International Limited is a team of passionate game developers dedicated to creating high-quality gaming experiences and digital content on various platforms. It has come up with various games on mobile i.e., Implosion – Never Lose Hope, Cytus, VOEZ, DEEMO, etc.
The interesting fact is, none of the mobile games by the developer has less than 1 million downloads on Play Store. So we can expect the newest addition also to at least fetch a million players.
Also Read: Most Popular Mobile Games of 2020
Stay tuned with Mobile Mode Gaming (MMG) for the latest Mobile Gaming News & Updates!