The renowned pixelbite studios has launched a new real-time strategy game Xenowerk Tactics, for Android and IOS platforms. This top-down camera game offers lots of characters, maps to explore, and many roles to play!
Xenowerk Tactics starts with a disaster at a secret lab, located somewhere in the arctic. You get to play as a commander of an emergency response team to fight against the unknown creatures and tackle the chaos by the lab disaster. You get to choose different characters at the start of the game, and there are many weapons to unlock as well. In the game, you get to control squads comprising of three human combatants.
You are not only involved in controlling the tactical combat but have the responsibility to build your home base, recruit new soldiers, upgrade their arsenal, and choose missions. The core objective in the game is to complete missions, upgrade units, and weapons as you progress. The game is straightforward and not at all challenging. The enemy aliens become more extensive and stronger as you progress, and it's pretty cool to upgrade and evolve your troops to fight them, though defeating them is a piece of cake.
Also Read: Top 5 Much Awaited Mobile Games Which Might Release in 2019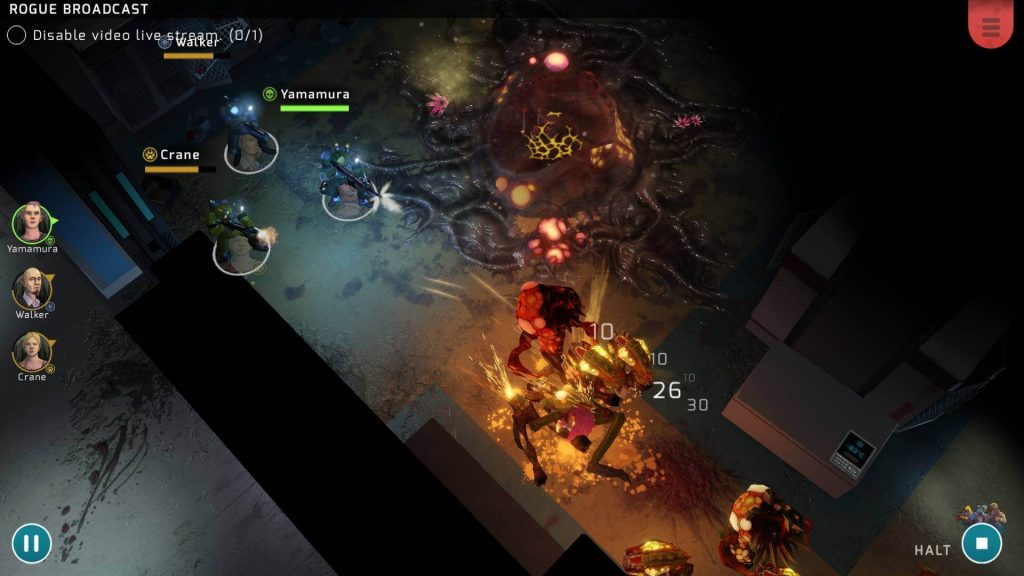 Thee graphics of Xenowerk Tactics are excellent. Music and sound effects are very well integrated. The user interface feels swift and smooth. Xenowerk Tactics is an offline game and initially offers you to play the first stage for free but charges you 6.99$ to buy the full game.
So, the game is entertaining, and there is a lot to explore. This is coupled with really cool game music and sounds. The only drawback we could notice was a really easy enemy mechanism.
Xenowerk Tactics is available to download on both Google Playstore and Apple Appstore.