Are mobile games based on animals getting cliche and boring to you? Are you tired of just taking care of animals on a strict routine over and over again? Well, we have just right the game for you.
Zoo Craft: Animal Family could be your newfound love in this niche of mobile games. However, it isn't as popular as its counterparts, and not a lot of people know much about it.
Thankfully, this article provides you with all you need to know about Zoo Craft, including the following aspects.
Create a Safe Haven for Animals
Zoo for Animals from All Across the World
Run Zoo Administration
Fun Quests
How to Get Coins in Zoo Craft: Animal Family
How to Download Zoo Craft: Animal Family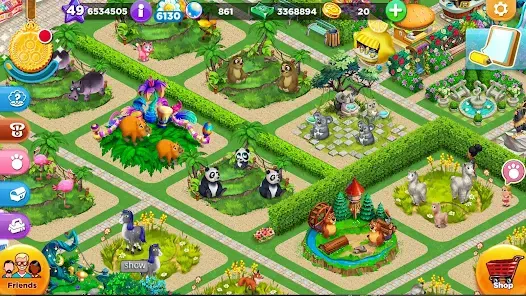 Create a Safe Haven for Animals
Zoo Craft: Animal Family is a mobile game about building zoos, rescuing animals, and keeping these animals safe in your own unique enclosure. Released in 2015 by Creative Mobile Games, the game offers players a chance to create their unique world of animals.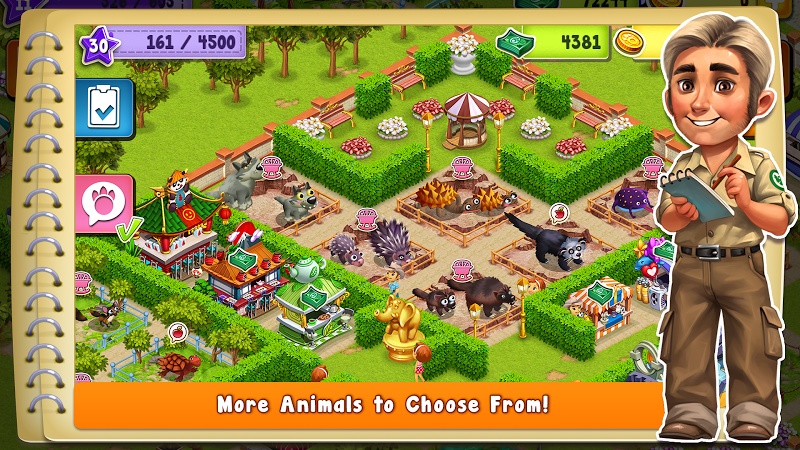 Zoo Craft is a simulation game with a twist. It allows you to build zoos that are suitable for welcoming visitors, learn about wild animals kept in your enclosure, and even discover or create new species of animals within your laboratory.
The game also places a focus on creating an interactive community amongst players. It also allows you to visit the zoos created by other players, see how they are different from yours, and draw inspiration from them.
Zoo Craft additionally comes with side quests to quench any form of boredom you may have and now features a new game mode that lets you explore sea creatures. It is definitely a game to get involved with, and there are even more reasons to love it.
A Whopping 10 Million Downloads
The game's average 4.3 rating from over 420 thousand reviews shows just why it is one of the best games in its niche. It doesn't have as much publicity as its counterparts but has seen over 10 million downloads on the Google Play Store.
Zoo Craft: Animal Farm is a game you enjoy playing if you love animals and like to build things. If you also like to interact with friends and build things together, then it is a highly-rated 3-in-1 combo you can't miss.
Moreover, it has a 3+ rating from parents and kids, so anyone of any age can play it.
Zoo for Animals from All Across the World
Zoo Craft comes with a host of features, but perhaps the most important one we need to talk about is what the game is based on; building zoos. With different habitats for animals from around the world, Zoo Craft allows you to create your own unique zoo with a variety of animals.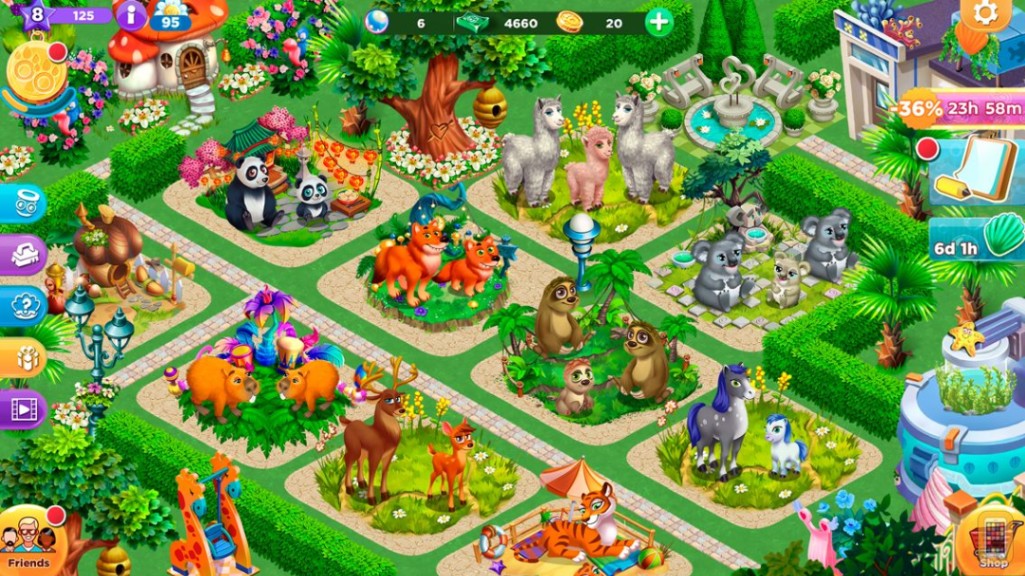 Just like a zoo in the real world, it isn't just about creating habitats. Zoo Craft allows you to add areas around your zoo facility and decorate the environment.
Then, you add some vegetation into the mix, using trees and flowers to create ornamental scenes welcoming visitors to your zoos.
Zoo Craft is a fun building game that lets you enjoy the beautiful and natural environment of zoos. By mimicking real-world zoos, this game gives you a chance to explore your creativity by placing animals in their natural environment, creating buildings, and beautifying your zoo on the inside and out.
Breeding Ground of Animals from Your Imagination
This is one feature you will love playing around with. For example, would you love to see what a mixed breed of cheetahs and pandas looks like? How about a mix of dolphins and orcas? With Zoo Craft, you can completely satisfy this curiosity.
From incubating eggs to testing creatures, your magical laboratory is an animal lover's dream. Mix-and-match genes to unlock a wide variety of animals and dragons like snow lions, rhinos, and more!
The Zoo Craft app lets you create your own personal zoo to care for exotic animals that are not found anywhere else. It's like owning your own private zoo, but with a personalized touch.
Run Zoo Administration
Zoo Craft is a full-fledged simulation of real-life zoos, so you can expect to do everything required to run a zoo and keep it in order.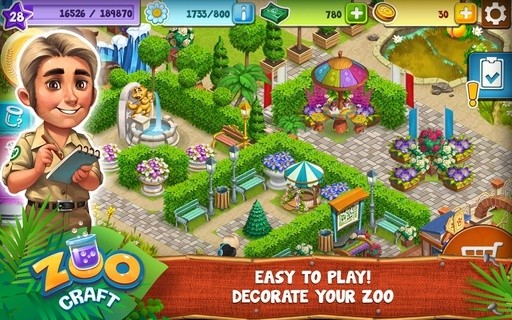 This includes properly managing visitors and giving them other attractions besides animals. By controlling this, you can ensure a pleasant zoo visit for all visitors while simultaneously preventing harm to the animals.
Being the zoo administrator, your job is to care for your guests by providing food and entertainment. There are donut tables, ramen shops, balloon stands, and ice cream stands in which your guests can feed themselves to keep them happy.
That's not all. You also help lost visitors and receive rewards for this. All you have to do is answer questions and point them to where they need to be by tapping the location on the map. Just like that, you earn more from just doing your job.
Explore and Learn from Other Zoos
Zoo Craft doesn't limit you to your enclosure and isolate you from your peers. Instead, it offers an avenue where you get to visit zoos created by other players and see just how they are running theirs.
This feature means that, although the game is originally a single-player simulation, it gives you a multiplayer experience. You can invite friends to join the game, visit their zoos to get inspiration, or even engage in competitions of who runs a zoo better.
What's more, engaging in friendships within the game allows you to gain extra rewards in the form of pearls. But, of course, you can also tell your friends to visit your zoo and gain rewards.
Fun Quests
With Zoo Craft: Animal Family, the developers ensure you never get bored. From a trip to an island with Zoe, a veterinarian doctor, to rescuing mysterious animals in danger, you have a lot to adventure across the game world.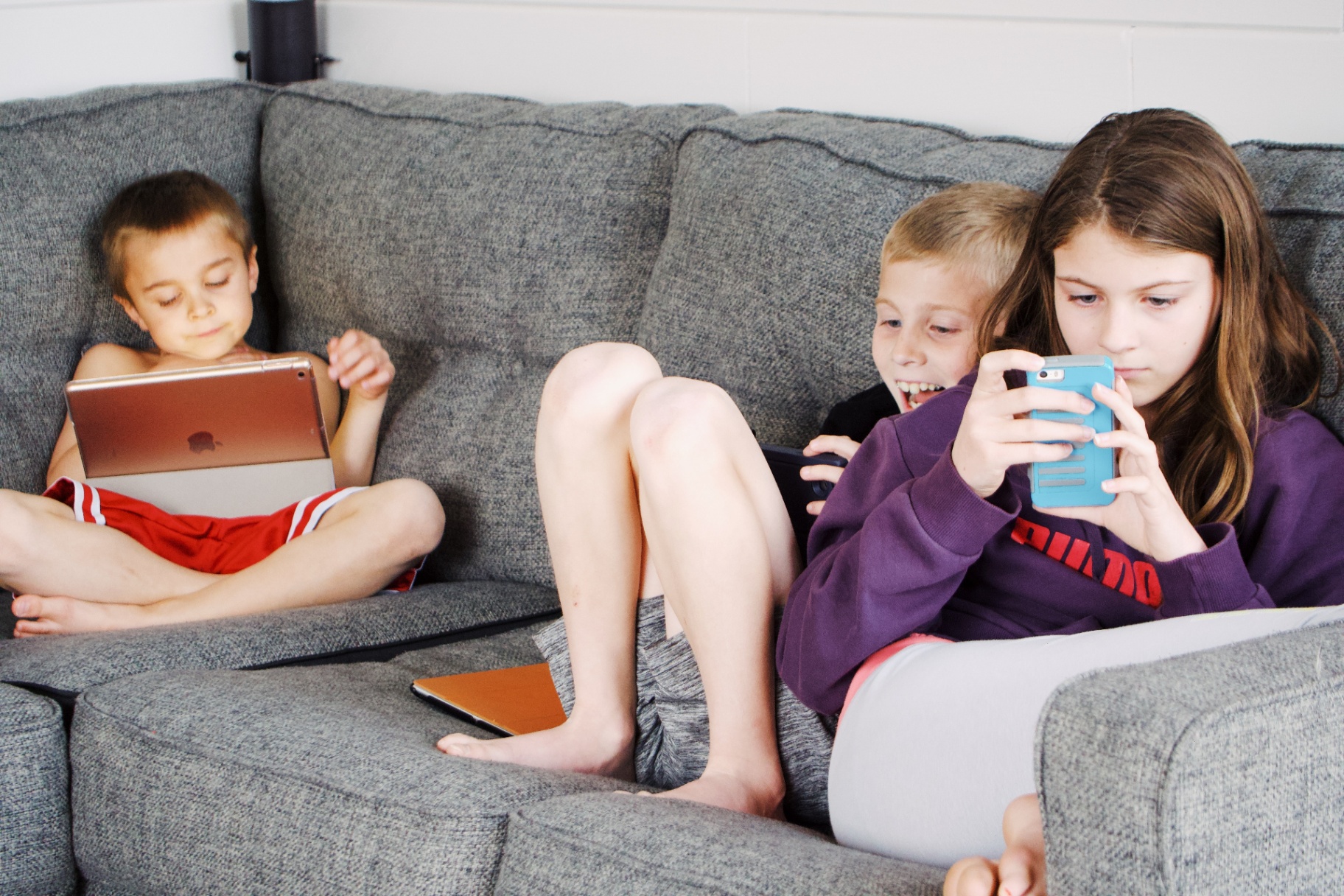 The game also organizes holiday events that get you in the season's groove. Just as you anticipate the Christmas holidays, you also anticipate special holiday-themed quests within the game.
This host of quests means that you always have something to look forward to within the game.
This may sound too good, but you also receive rewards in the form of decorations for engaging in these special events and holiday quests.
Magical Ocean
The Magical Ocean feature is the newest addition to Zoo Craft. It is a game mode that allows you to explore creatures of the sea and also learn a thing or two about them.
You go on adventures with a pirate, learn about the Magic Fish, and beautify your zoo further with sea-themed decorations.
You are also introduced to the sea cucumber, a new addition to the echinoderm species featured in Zoo Craft.
How to Get Coins in Zoo Craft: Animal Family
The valuable in-game currency within Zoo Craft is known as the Zoo Token. You can get this through a barrage of means. The most apparent method is to buy coins with real-world money, but not everyone has the extra cash to spare.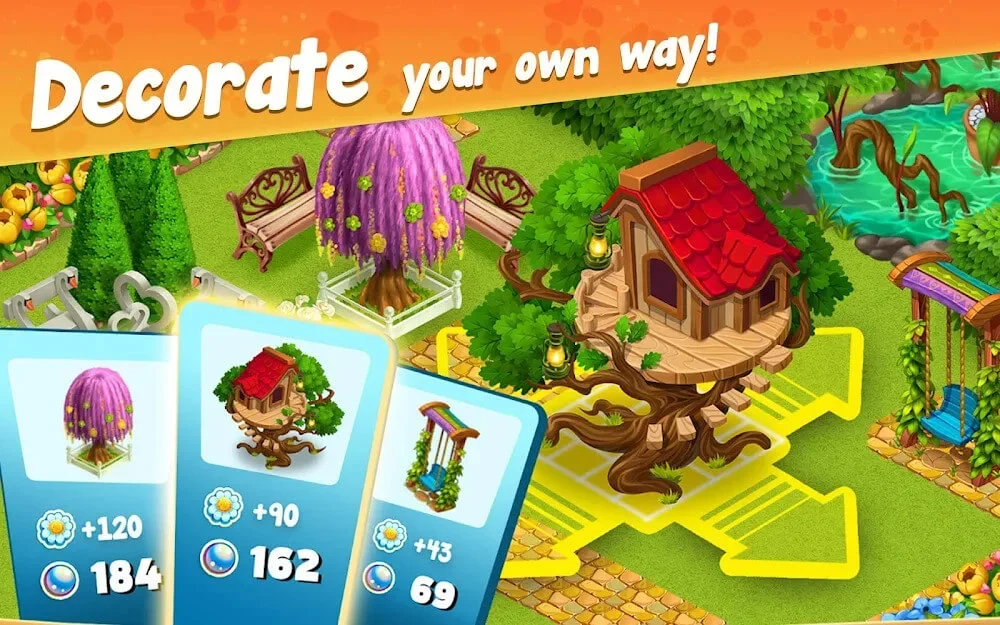 Thankfully, there are many other ways to get Zoo Tokens, such as collecting coins that are thrown into the fountain by your visitors. As you upgrade the fountain, more visitors are drawn to it, and you get to collect even more coins.
In addition, you can get tokens by selling baby animals, collecting coins from your scuba diver's explorations, catching butterflies and dragonflies, and engaging in contests posted on the game's official Facebook page.
Lastly, you can earn rewards for engaging in at least four daily tasks and collecting coins from Mr. Movie-Maker, through which you get rewards by watching promotional videos.
Beauty Points
Beauty points are the representation of your zoo's status and its ability to entice new visitors. The higher your beauty points, the more visitors visit your zoo.
You spend pearls to make improvements to your zoo and gain beauty points. However, where your total decoration limit is met, you don't get more beauty points even if you spend pearls on it.
One way to override these is to earn special decorations from engaging in special events or buy ornamental items directly using your Zoo Tokens (coins) rather than pearls.
How to Download Zoo Craft: Animal Family
Before going into the steps, we want you to know that Zoo Craft: Animal Family is only available for Android devices. Just like getting any other game from the Google Play Store, downloading Zoo Craft is as straightforward as it gets.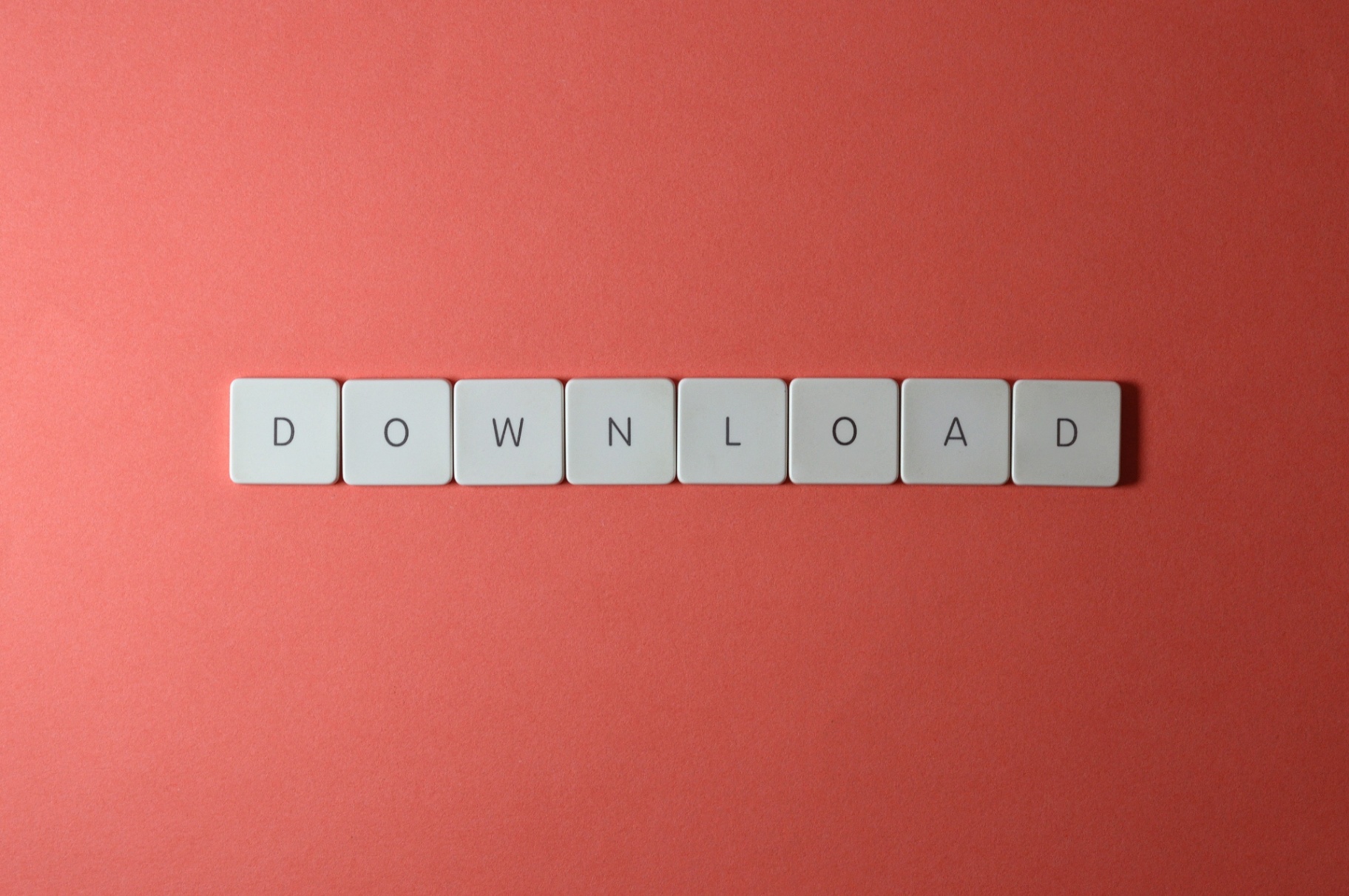 To download the game, ensure you have up to 600MB of free space on your device. Your device also needs to be at least android 4.4 or higher.
Then, simply make your way to Zoo Craft's Google Play Store, hit the "install button," and wait for the game to download and install on your device automatically.
Additional Considerations
There are in-app purchases within Zoo Craft. Costs range from between $1 and $100, depending on what you want to purchase.
If you intend to install this game for your child, ensure they are not purchasing anything without your permission.
The app also contains ads and uses Google Play Games to automatically sign-ins, store leaderboards, and record achievements.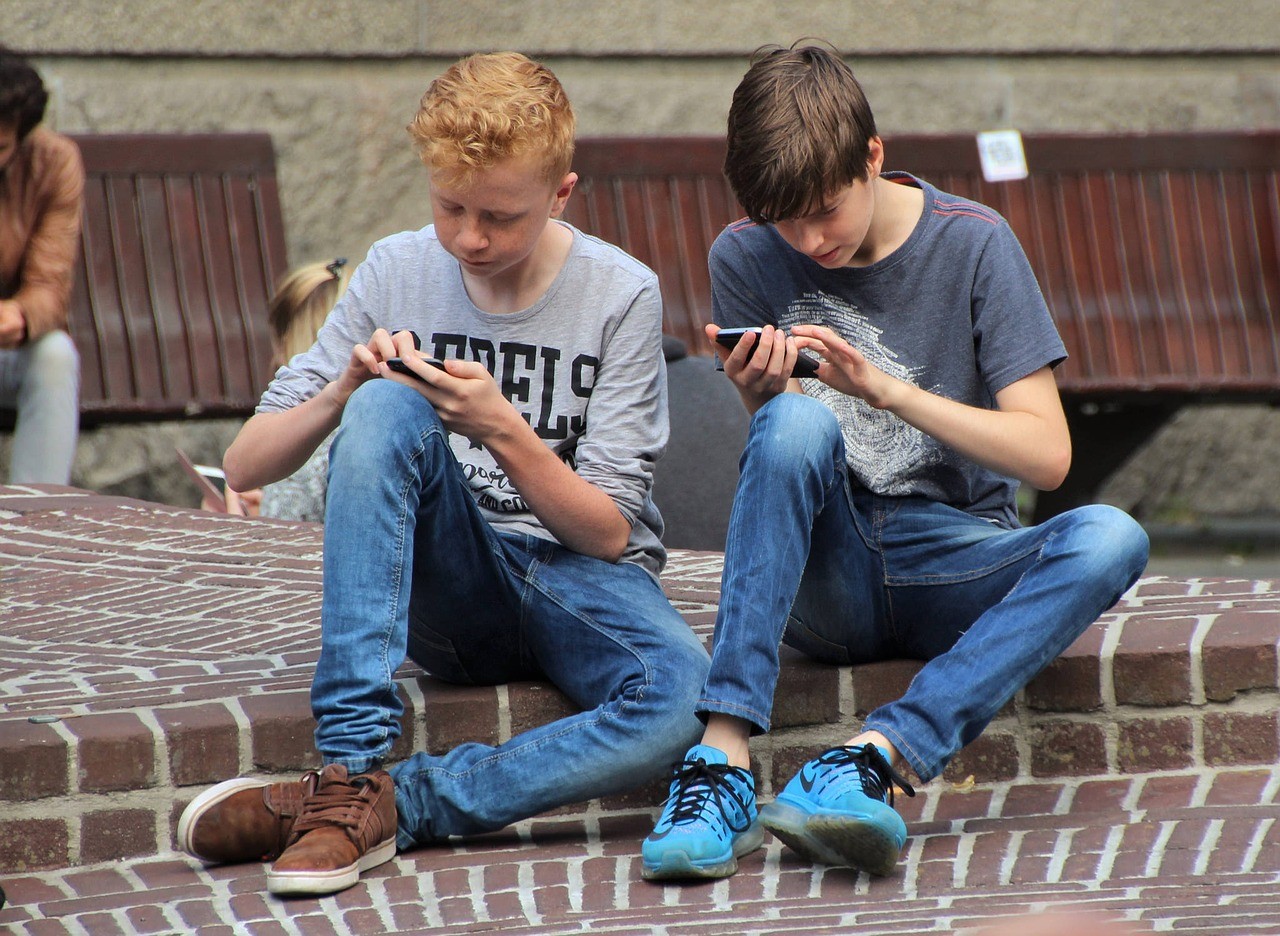 Conclusion
Zoo Craft: Animal Family is an offline single-player simulation that gives you all the tools and freedom you need to manage your zoo, create unique animals, and entice enthusiastic visitors.
If you are interested, go to the official Google Play Store to download the game on your device. You may also check out the privacy policies and terms of use before getting into the game.