The officially licensed hero collection strategy RPG based on Masami Kurumada's renowned Saint Seiya series is now available! Relive the epic saga, enriched with stunning landscapes and beautiful graphics to bring all your favorite Saints to life in full 3D! Enjoy the original BGM from the show as well as performances from the official Japanese voice actors for a truly first-class audiovisual experience!
Saint Seiya Awakening: Knights of the Zodiac is 100% restored to the classic comic. The mobile game has been officially licensed by Masami Kurumada and published by GTarcade.
In the game, your ultimate goal is to collect every character from the series and create your own strategies. If done rightly even a weak can overcome the strong! The game also features various game modes.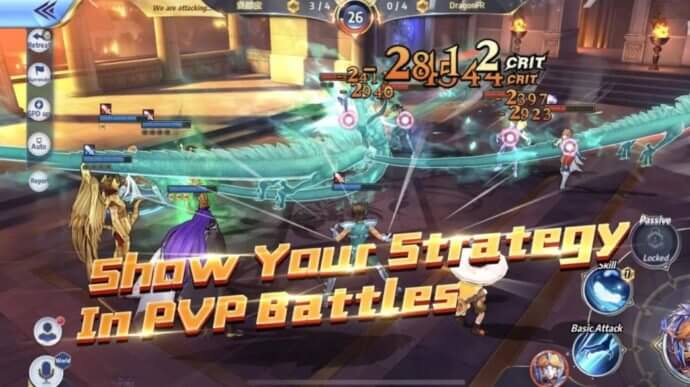 Saint Seiya Awakening: Knights of the Zodiac has just been officially released in Europe and America, head straight to Apple Appstore or Google Playstore to download and try out the game all by yourself.