Hey Guys!! We are back with another game review. If you guys love to play thrilling strategical games with lots of heart-pumping movements then this one is for you. The State of Survival is a thrilling shooter game developed and published by KingsGroup Holdings. This game is launched recently and gained good popularity among gamers. This game has an interesting storyline and thrilling features. The genre of the game is about saving the end of the world. This game has a core objective to save the world with the epidemic of zombie disease spreading everywhere. You simply have to gather a team of heroes and try to survive in the post-apocalypse world full of hordes of horrible zombies and mad rival gangs.
The game revolves around a very interesting storyline. The main plot if the game is like the government was researching to create biological weapons to kill humans by spreading disease and altering the generics of a human being. During testing, they realized that something went wrong and the disease is affecting humans uncontrollably. The disease spread rapidly causing many deaths across the entire city. After some time, when the body begins to decay, got the signs of life to return but surprisingly they were deadly zombies. Most people are dead but somewhere between those evils, few peoples are alive hoping for the cure. The mission has been aroused to get everything normal.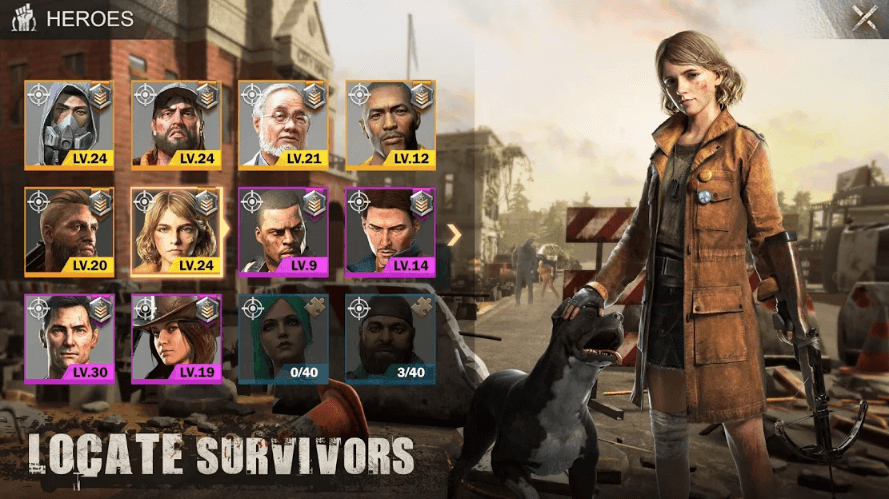 The gameplay of the game is very simple and filtered as you are going to summon any of the characters instead, you just have to place the characters and types of machinery to attack the coming zombies. This is quite similar to the tower and card games. The players will capture each area of ​​the city and destroy the zombies, searching for food and grow up the area for themselves. You can takeout the infected by firing them with your strategical skills. You can also make friends or fight with the other survivors to survive in this world. You can build up your settlement to form a haven for your survivors and a safe base for your post-apocalyptic empire. So, as you save the other survivors they will be added into your team and will increase your strength. You can deploy them to fight with the zombies. There is strength in numbers. Make allies and forge strategic partnerships to survive the horrors of the infected Wilderness. State of Survival is available to download on both Google Play Store and iOS App Store.