Have you ever wished to build your own zoo? So, make those dream come true in this newly released mobile game by Playrix titled as Wilscapes. Playrix provides us with some of the great casual games in the past and Wildscapes is no less than them. Let's find out more about this 79MB game in this review which is available for both iOS and Android devices.
Build the zoo of your dreams by solving some luminous puzzles. You will be getting coins after successfully completing each puzzle with 3 stars. You will be needing these coins to fill the zoo with various animals, shops, plants and other things (which you will find in the game). You are the master of this zoo so you have to make sure to make your zoo the best hangout place for the visitors. And to make the zoo visitor-friendly and up to scratch, be a good listener and complete each visitors request & earn a reward for it. Keep the zoo entertaining by adding different animals such as ostrich, panda tiger, lion, rhino and various other animals.
You will get an assistant, funny and hard-working guy to help and assist you through the first day of your zoo and also in solving puzzles. As it is no multiplayer, soon you have to be on your own shoulders to complete the puzzle to level up the game. You can unlock other zoo areas as you move ahead in the level where you also find other animals.
The puzzle is simple. Match the following with the limited move and earn coins which you can use according to the need. Although this matching and earning gets difficult by passing levels making the game slow to earn new animals faster. For our convenience boosters are also available which will be unlocked at different levels.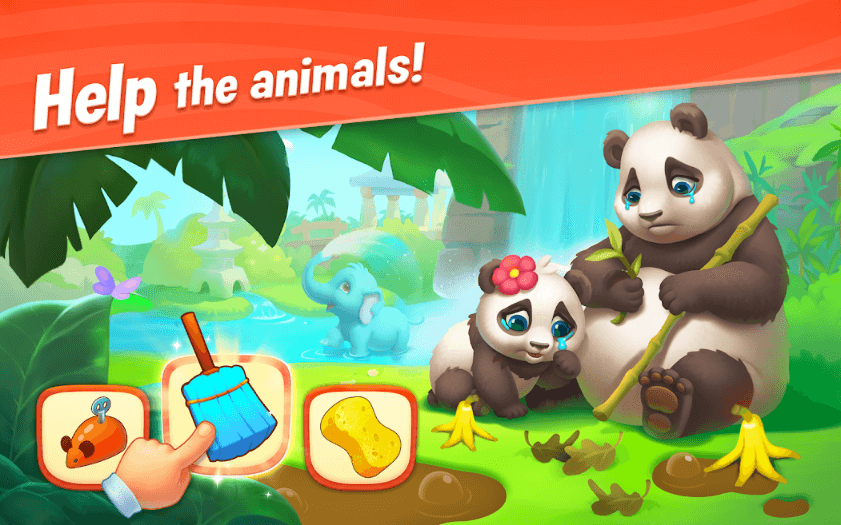 The graphic is splendid. It's colorful which soothes your eyes and make it fun to play. The zoo area has waterfalls, tunnel, river jungle, roads everything in one making it so beautiful you yourself wanted to be in it.
Available both online and offline to play most of the items are free in the game although you can also purchase items, which is quite expensive. There are no ads in the game so you will not be getting any extra bonus on the increasing difficulty of the level.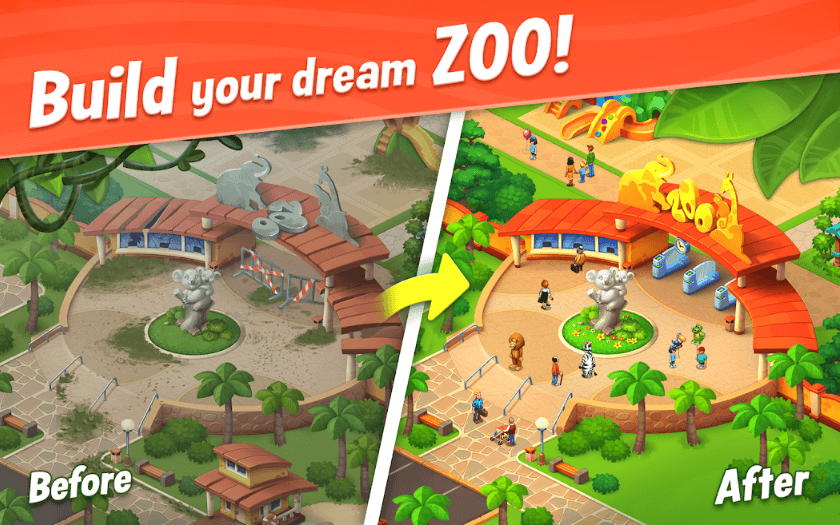 Its click and play game so there is no issue of the controls but still it is uneasy clicking here and there aimlessly. As all you have to do is to create and decorate the zoo for which you need coins by playing the puzzle matching game. You can also zoom in and out to see the zoo animals more clearly and closely.
On the whole, this casual game is a good time pass where you don't have to use your mind. It's not a strategy-driven game just simple puzzle matching where you have to build and decorate your zoo and earning stars, which is not so easy as it looks. Wildscapes is available to download on both Playstore and Appstore.