Hello Mobile Gamers, Garena has released "Garena Speed Drifters" the international version of the Korean QQ Speed racing mobile game, which was developed by the Tencent Games specifically for the Asian Market. Several new languages have been added into the game but the concept of the of the game has been kept as strongly inspired by popular sagas such as Beach Buggy, Mario Kart, Tour, Sonic & SEGA All Star etc.
In Garena Speed Drifters you take part in the races that lasts up to three minutes and you can use the virtual controls to drive the car. You need to pass your enemies and collect the items and skid wisely in order to perform the best maneuvers on the racing track.
As you keeps on proceeding forward in the game by playing regularly, you can unlock new competitions, also the best part of the game is that you can upgrade your vehicle and the looks of your character. And not just the upgrades for your vehicle you can even buy the aesthetic components for your vehicle. There are three modes available in the game to play: Item Mode, Racing Mode and Ranked Mode.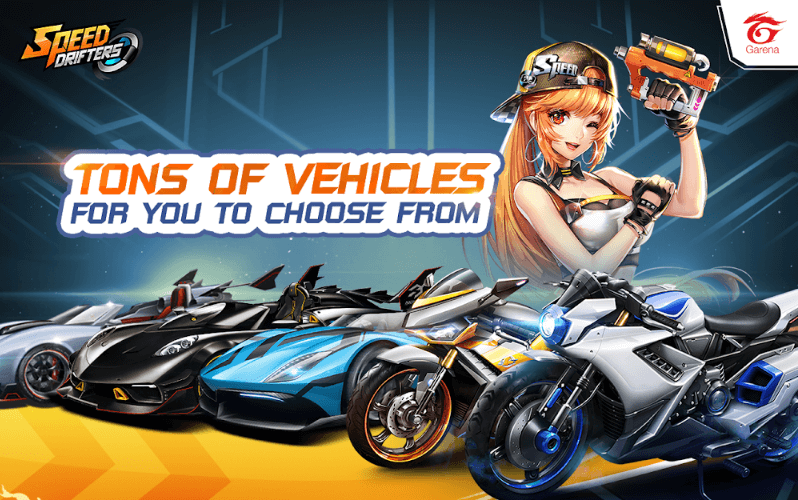 You can even put on your headphones to experience all the latest songs from the in-game music player. So the several modes of Garena Speed Drifters will keep you entertained. Its charming visuals and the easy to use controls will make you fall in love with it. This game can prove itself as an incredible alternative that is similar to the popular Nintendo motorized approach. You can pre-register/download the game from the Google Play and from the official website of the game.
Stay tuned with Mobile Mode Gaming for the latest Mobile Gaming News & Updates!