Everyone has been asking for Call of Duty Mobile Official Tournaments. However, not a big global level tournaments, but Activision has announced a small official call of duty mobile tournament. This will be a Solo Call of Duty Mobile Tournament with a prize pool of $100 USD.
This Call of Duty Mobile Community Tournament is titled as 'COD Mobile League.' And it was announced on the Official Reddit and Discord server of Call of Duty Mobile. The registrations for the tournament is now live and will run until 20th April 2020.
COD Mobile League will be an open tournament, and it will be free to enter. Also, since it's a solo tournament, you do not even need a team. The only requirement is that players will be asked to live-stream their matches on any social media platform such as YouTube, Twitch, etc.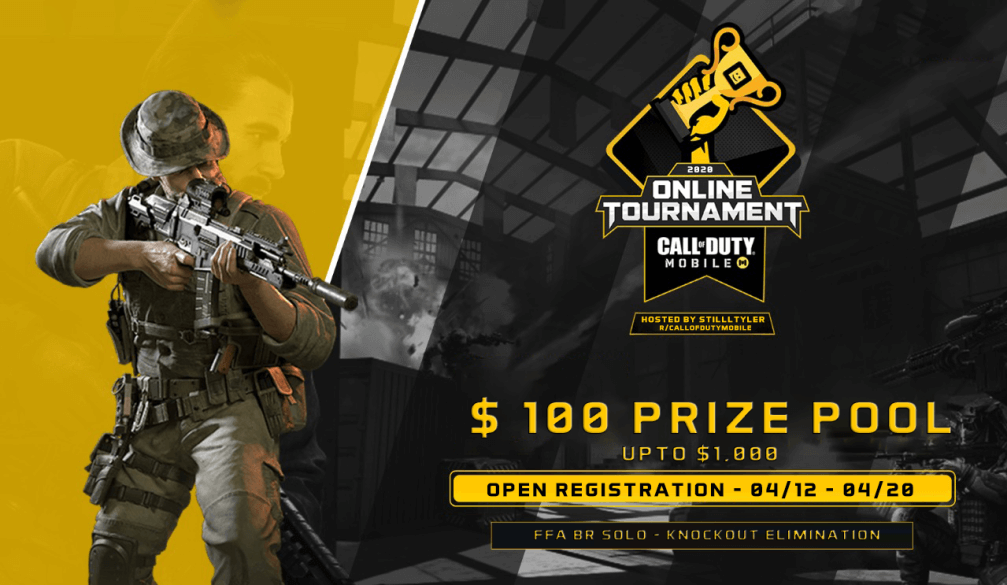 Update: Registrations for the tournament is now full

.
Here are the Details of COD Mobile League Tournament:
Tournament Format:

Free-for-all, Scoring based on lasts man standing.
Game Mode: TPP, Solo, Isolated
Sing-up End Date: 20th April 2020
Tournament Date: 3rd May 2020 – 5th May 2020
Prize Pool: $100 USD
How To Register For Call of Duty Mobile League?
Players can register themselves by Signing up Here.
---
Also Read: Area F2 is the Next Big FPS Shooting Game on Mobile
Also, More Community tournaments have been added for the 1st Date of every upcoming month. Thus we are guessing that from now onwards every month, a Call of Duty Mobile Community eSports event will happen. For more details, check out the Reddit Post by Activision, which talks about these community events.