Supercell loves Halloween, and thus they are here with Clash Royale Season 4 and the so-called 'Schocktober' update a.k.a the Halloween update. We hope you guys are already excited about Clash Royale Season 4, because it is bringing a new theme to the game, with a new card, new arena and a lot more stuff.
Today in this post, we are going to break it down for you, everything which is coming in this Clash Royale Schocktober/ Halloween update. So let's begin:
Everything You Need to Know About Clash Royale Season 4 and Clash Royale SHOCKTOBER (Halloween) Update:
New Arena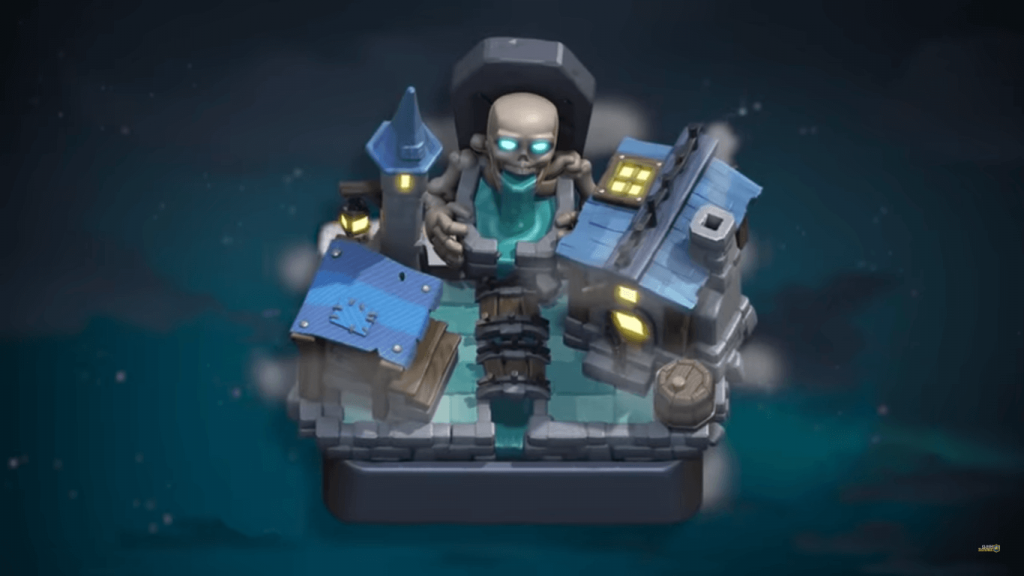 We have a brand new Schoktober Arena Coming to Season 4. It's definitely the spookiest Arena in the game yet.
New Card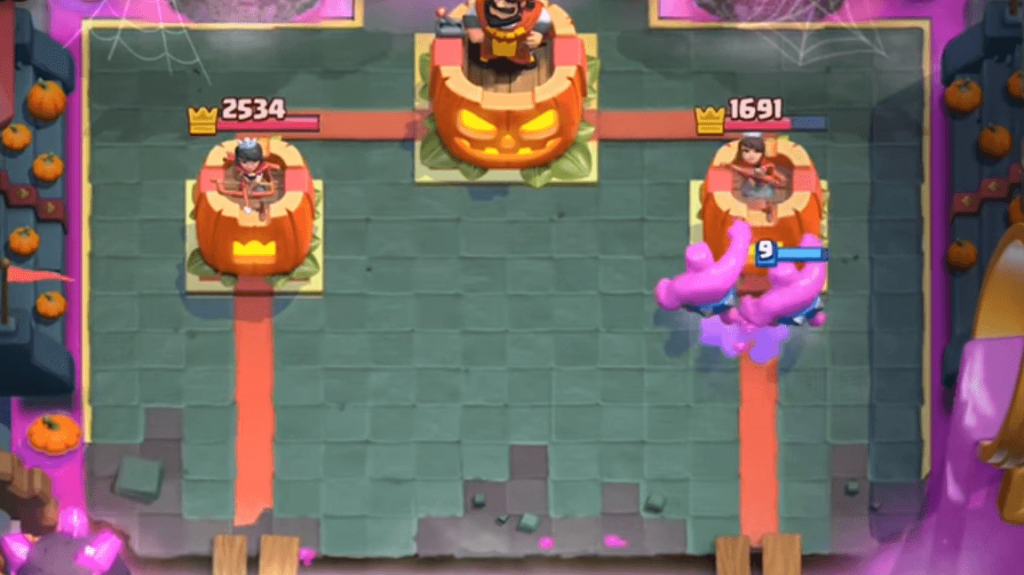 Exlixir Golem is the newest card that will be available to unlock right from the start of Season 4. It is a 3 Cost rare that you can unlock in Spooky Town. When the exlixir Golem is defeated it turns into two Elixir Golemites. And when each of those Golemites dies, they leave behind Elixir Blobs. When these blobs are defeated, your opponenet will get 1 Elixir for each one. That's 4 Elixir for the opponent. So make sure to use this card wisely.
New Pass Royale Rewards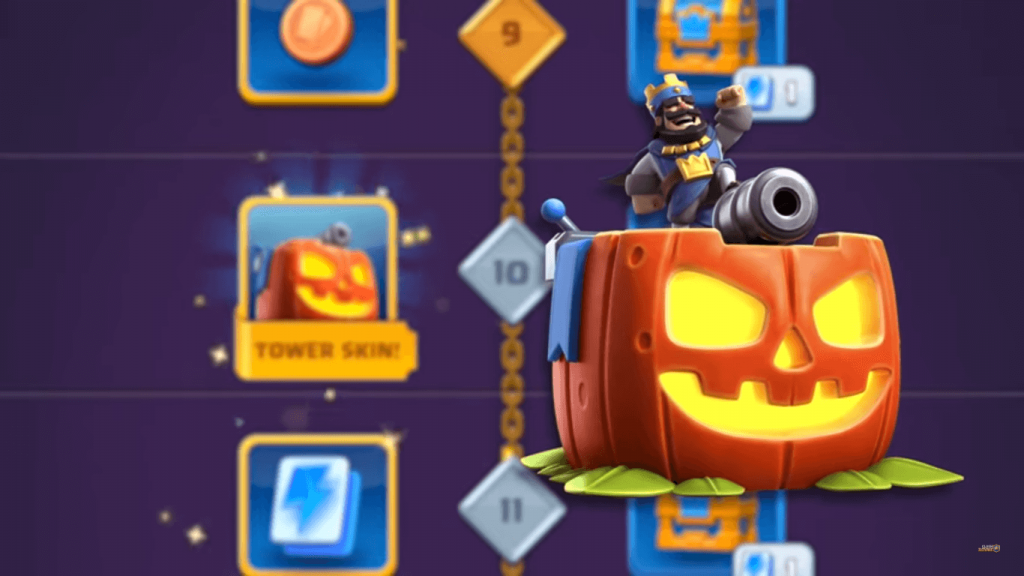 New Tower Skin: It is a giant jack-o'-lantern pumpkin skin.
New Emote: Which looks like Poco from Brawl Stars, other than this there are other bunch of Shocktober emotes.
And other usual rewards
Crown Quest and Bonus Bank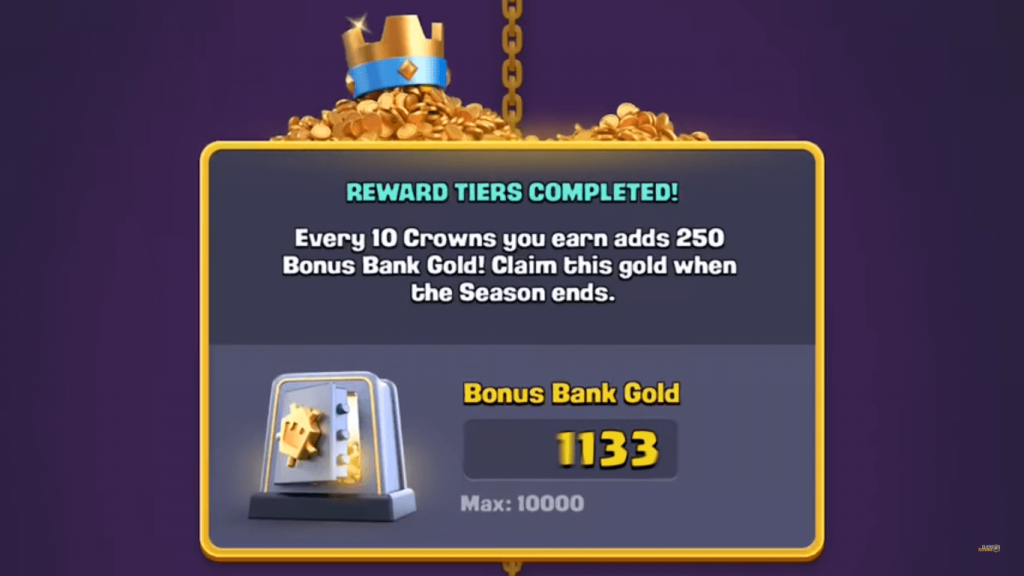 Crown Quests are special quests that appear in your quest tab, alongside Crown Rush, Crown quests will make it much easier to earn your Pass Royale rewards.
Bonus Bank: Once you have completed Tier 35 of Pass Royale, every 10 additional Crowns will add Gold into your Bonus bank and at the start of the next season, you can claim all of that Gold.
Pass Royale Clan Gift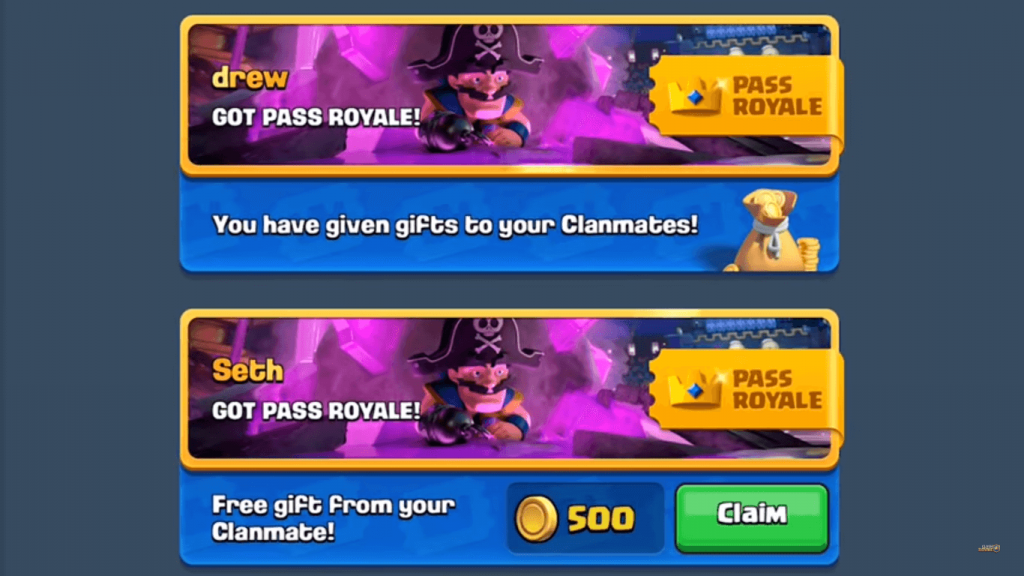 Whenever any player in your Clan activates their Pass Royale, a gold gift will be placed in the gold chest. You can claim up to 10 of these per season.
Also Read: Top 5 Online Mobile Games To Play in 2019
New Game Modes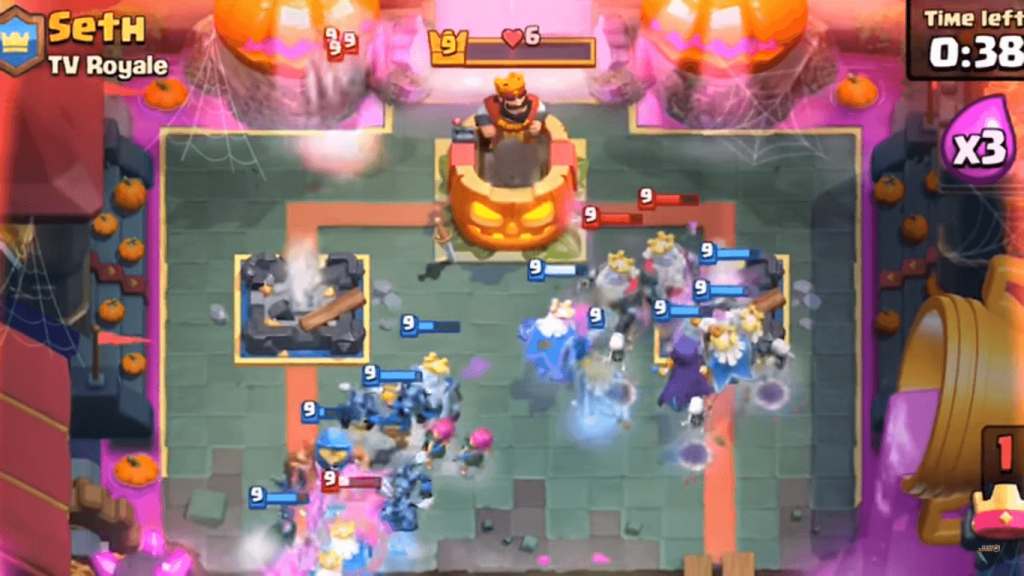 Ghost Parade with Royal Ghost: The Elixir will ramp up, more ghosts will spawn and you have got a good chance to three-crown your opponent if you go along with their spooky parade.
Grave guards is the other game modes coming to this shocktober. This mode is really interesting as the guards provide defense for your towers, as well as attacking.
Both of these game modes will be available on the Party Button and on the challenge page.
Balance Changes
You can have a look at all the Balance Changes of Clash Royale Season 4 in the bellow attached Reddit thread.