Do you want to learn the basics of driving even without owning a car? There's a mobile game that helps you understand and learn how to drive called Car Driving School Simulator.
While this is only a mobile simulation game, it is packed with features such as a highly-detailed environment, realistic weather conditions, and a long list of cars to choose from. There's also an online multiplayer mode to play with your friends online.
This mobile game is not a substitute for learning how to drive in real life, and you will still need to go to driving school. If you're interested in playing the game, check out my guide below on how to play the game, where to download, how to get coins, and more.
A Wide Selection of Cars to Choose From
Dynamic Weather to Keep Things Interesting
Don't Skip the Tutorial
Play Online with Friends
Check Out Seasonal Events
How to Earn More Coins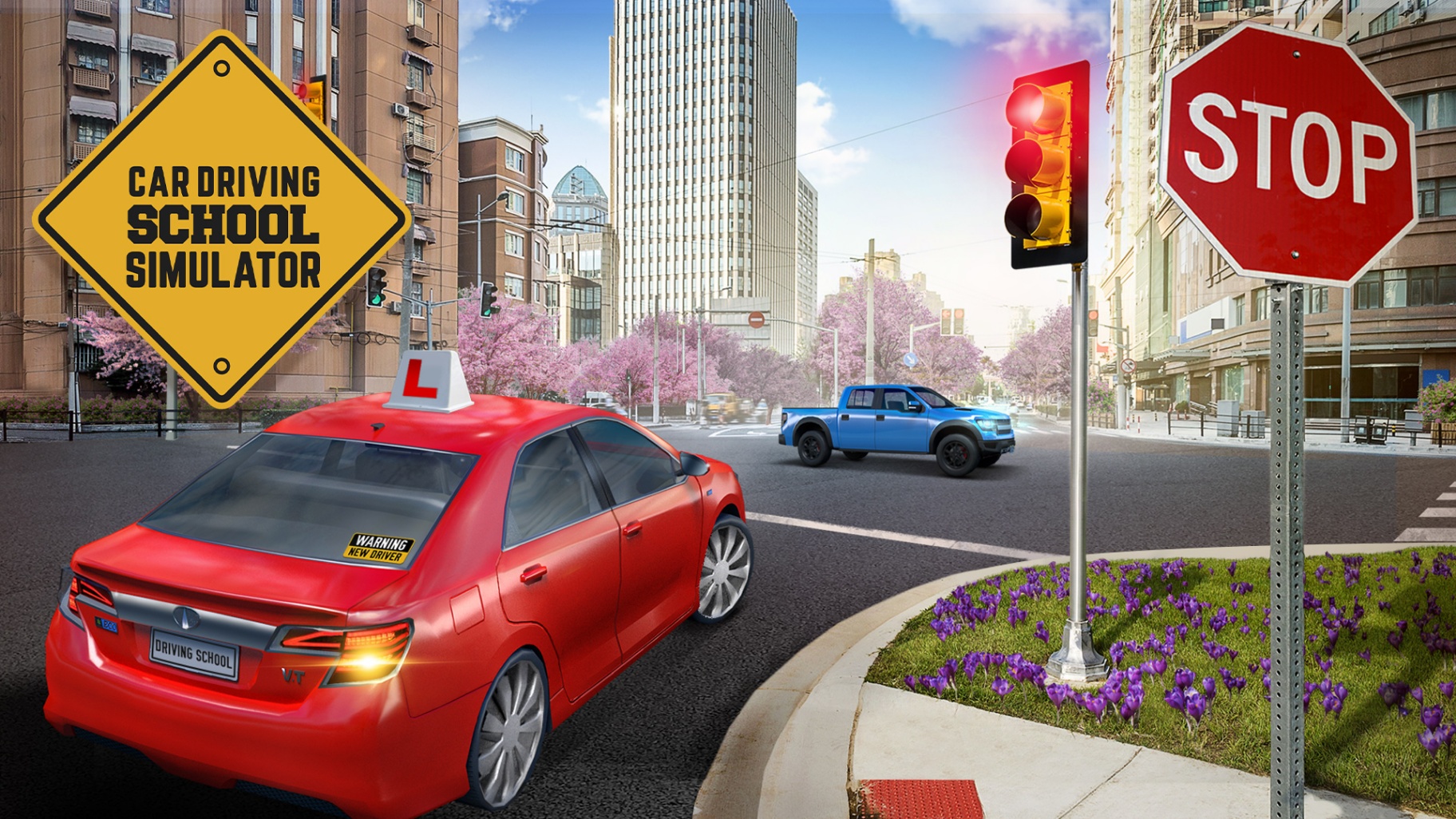 A Wide Selection of Cars to Choose From
One of the many features that I like about Car Driving School Simulator is the wide array of car choices. Many other mobile simulator games often have one or two types of vehicles that can be used to play the game.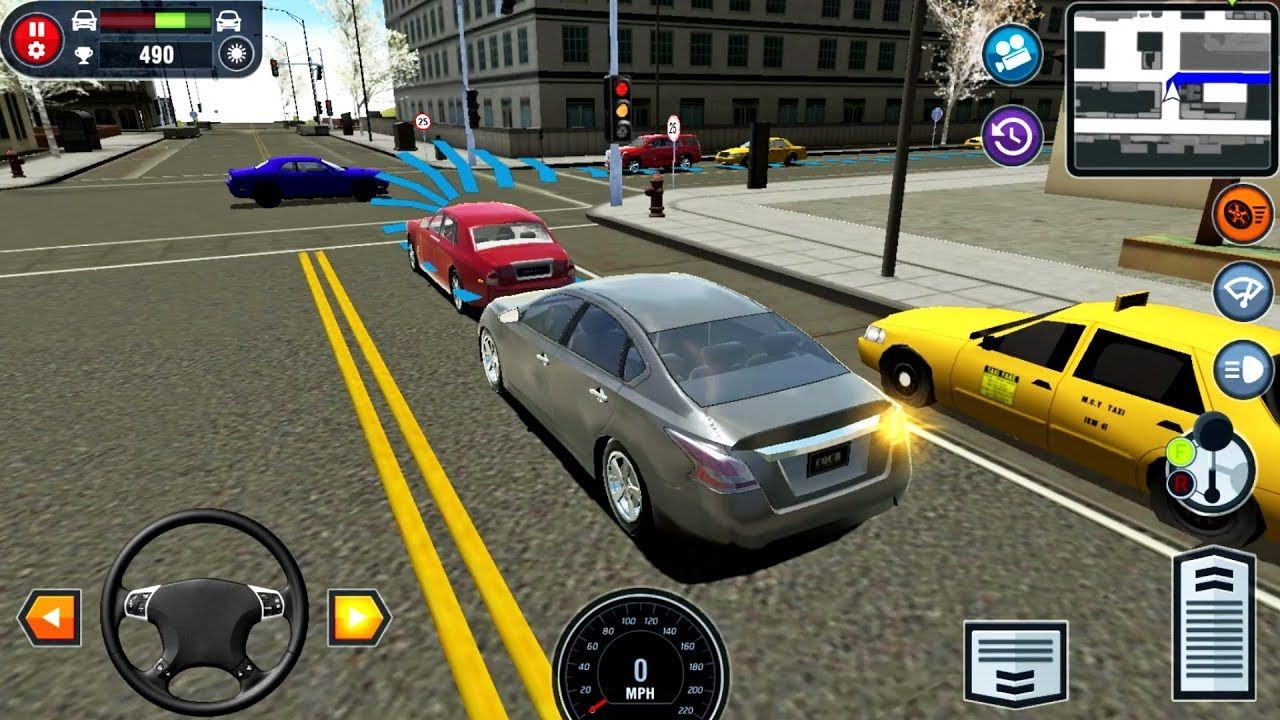 Car Driving School Simulator offers more than 28 different cars, so I always have something to choose from.
Every car is worth driving, and the experience is always going to be different. While it is still a simulation game, having different cars means that there are new things to learn.
We already know that each car is different, so having this feature on a mobile driving simulation game means a lot.
Realistic Traffic Brings a Degree of Difficulty
Playing a driving simulation game is not fun if it has too simplistic mechanics. Games without any level of difficulty are boring, and I'll quickly look for another game to play.
With Car Driving School Simulator, driving around the street means having to deal with realistic traffic with the help of a real traffic AI. This makes the game so much more realistic and has the degree of difficulty that has helped me learn to properly drive a car in real life.
While it does take a little bit of faith to believe some of the physics in the game, it does portray a far more realistic traffic simulation than most other games.
Dynamic Weather to Keep Things Interesting
Another aspect of learning how to drive is to consider factors such as the weather. The weather often dictates how you have to drive, so you'll be able to learn different driving techniques.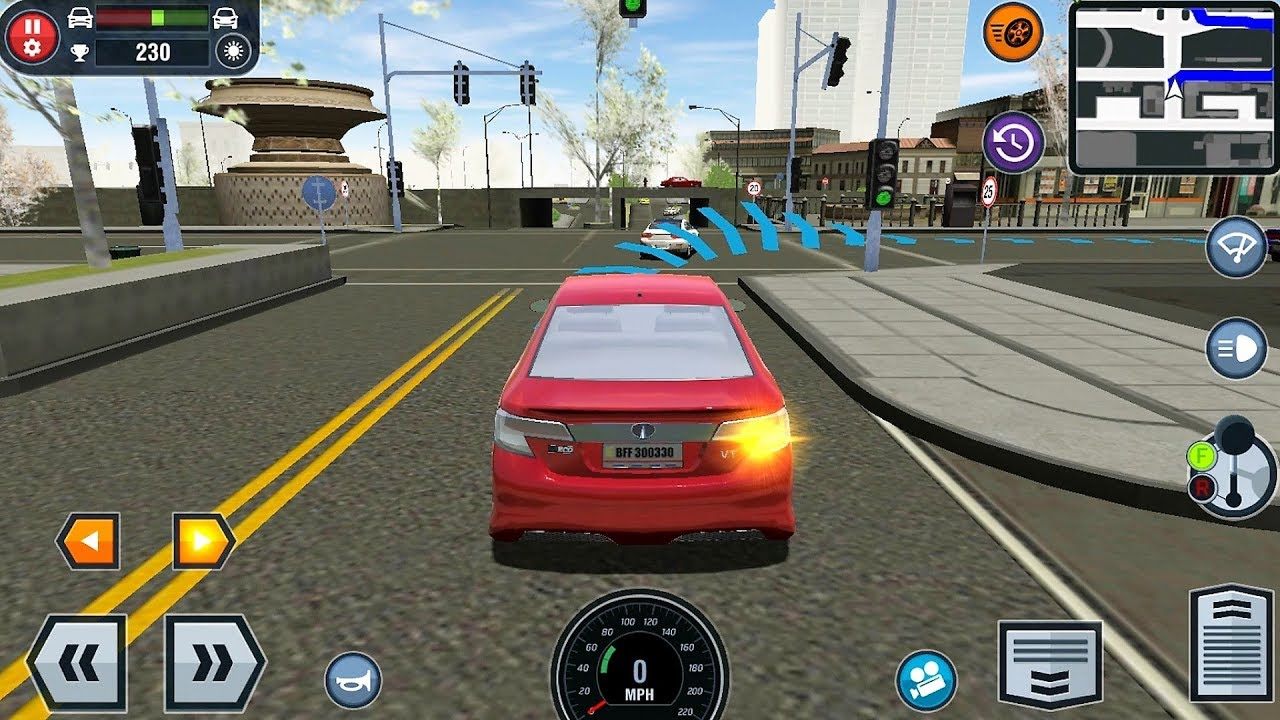 Rainy weather can hamper your vision, while a snowy evening will surely make you want to learn how to drive timidly.
There's a wide variety of weather conditions that are simulated in the game, and the weather can change at a moment's notice. This allows me to adapt to the changes on the road within a few seconds.
It's a great feature that should teach new players how to drive and adapt to the road and the weather, especially when they do it in real life.
A Myriad of Environments to Choose From
Aside from the weather, another factor to consider when learning how to drive is the terrain. This mobile driving simulation game features different locales with vastly unique landscapes that will challenge all players with their driving skills.
From the sunny weather of California to the sandy deserts in Las Vegas, there's always something new and different to challenge even the most seasoned player. Be careful when driving around Aspen and the thick layer of snow.
Each locale also features different missions to complete, so there's always a lot of things to do other than just driving around.
Don't Skip the Tutorial
When I first started playing the game, I went through a tutorial that taught me the basics of the game. This includes how to use the controls and how to drive around a street.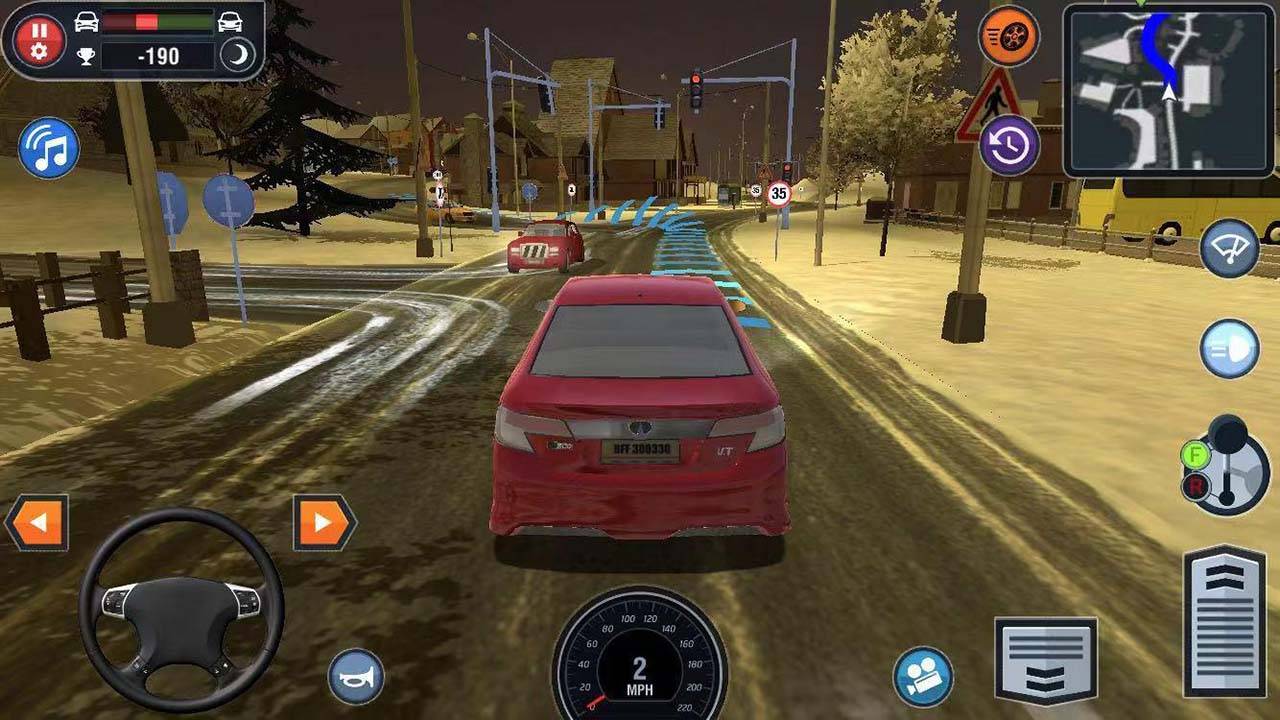 The game also helps me understand the objectives as well as the different mechanics, including when to accelerate and how to park. The tutorial has several lessons that I need to finish to collect points.
Some of these lessons include learning how to use my blinkers and how to follow the road signs. Sometimes, the controls can be very jarring so I suggest that you try to modify them and see which control setup is much more comfortable for you.
The tutorial is the driving lesson before I go out into the main game mode, so be sure to complete it immediately.
Have Some Fun with Other Cars
I've already mentioned that there are over 28 different cars to choose from. Try to swap them out for every new city or area that you unlock.
Each lesson within each city will require you to drive a certain car. Try to experiment a little bit and drive another car.
You'll surely have a different experience driving another car other than the usual Sedan. A bus or even a sports car will truly change the way you play the game.
Play Online with Friends
For players who want to enjoy the game with their friends, Car Driving School Simulator has an online multiplayer mode.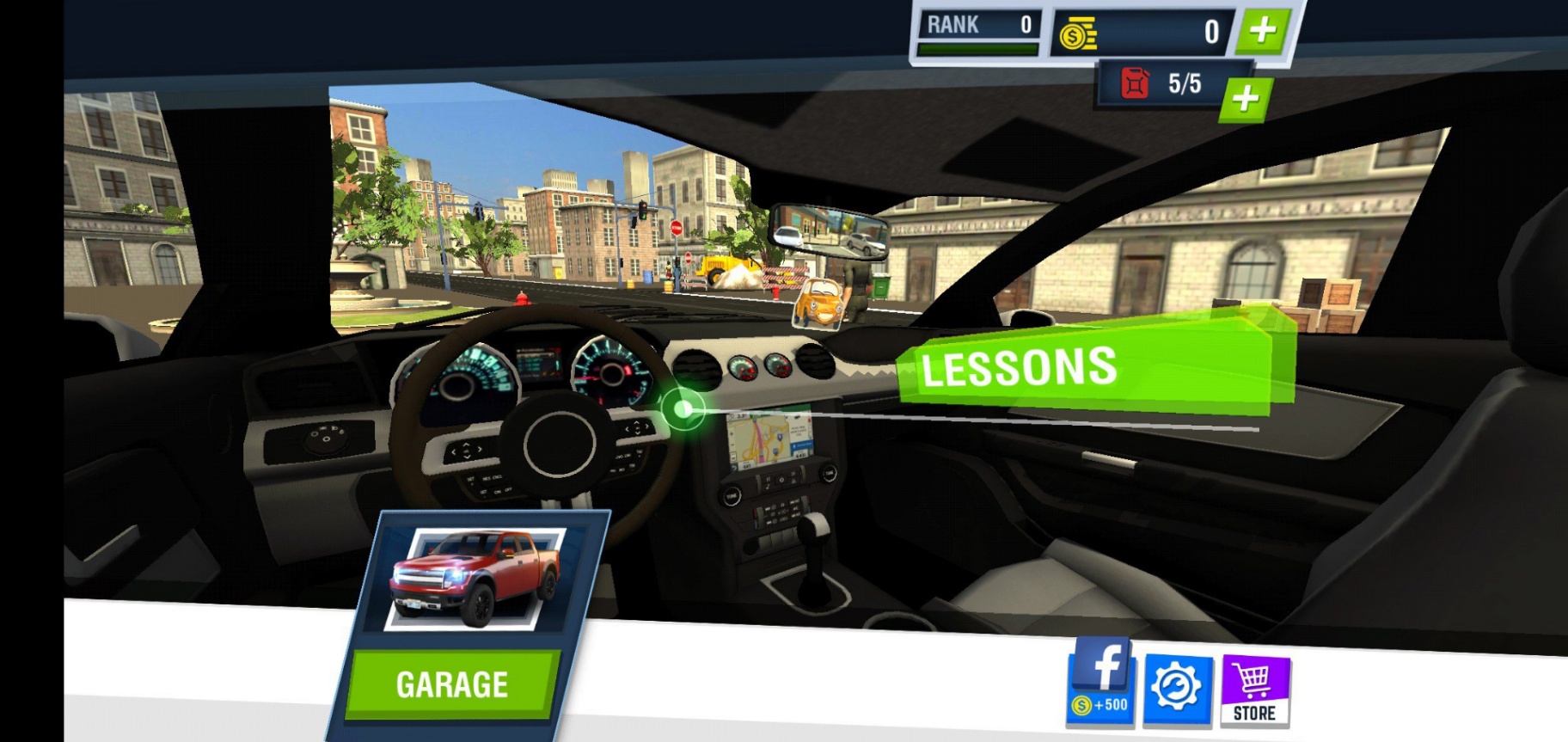 This game mode allows me and my friends to play online and practice driving together. It's always a hoot when my friends and I go online and play this game.
We often go around town and drive as though the game is a Fast and Furious movie. Sometimes, we just want to drive around the streets and practice our skills in driving.
Either way, the online multiplayer game mode is one that I truly recommend that you play.
A Competitive Online Multiplayer Game Mode
The online multiplayer game mode also borrows real-life consequences for drivers who do not abide by the rules. There are additional features such as traffic regulations that are activated when I play the online multiplayer game mode.
Apart from completing different challenges, there are also collectibles that I need to accomplish. I also get to choose whether to play locally with my friends or play against other online players through the internet and challenge them to become the best driver in the world.
There are so many more features waiting to be discovered which is what I really like about this game mode.
Check Out Seasonal Events
The game does begin to feel repetitive after a few hours of playing, and the developers know that this is going to be an issue. Player retention is very important to the success of any mobile game.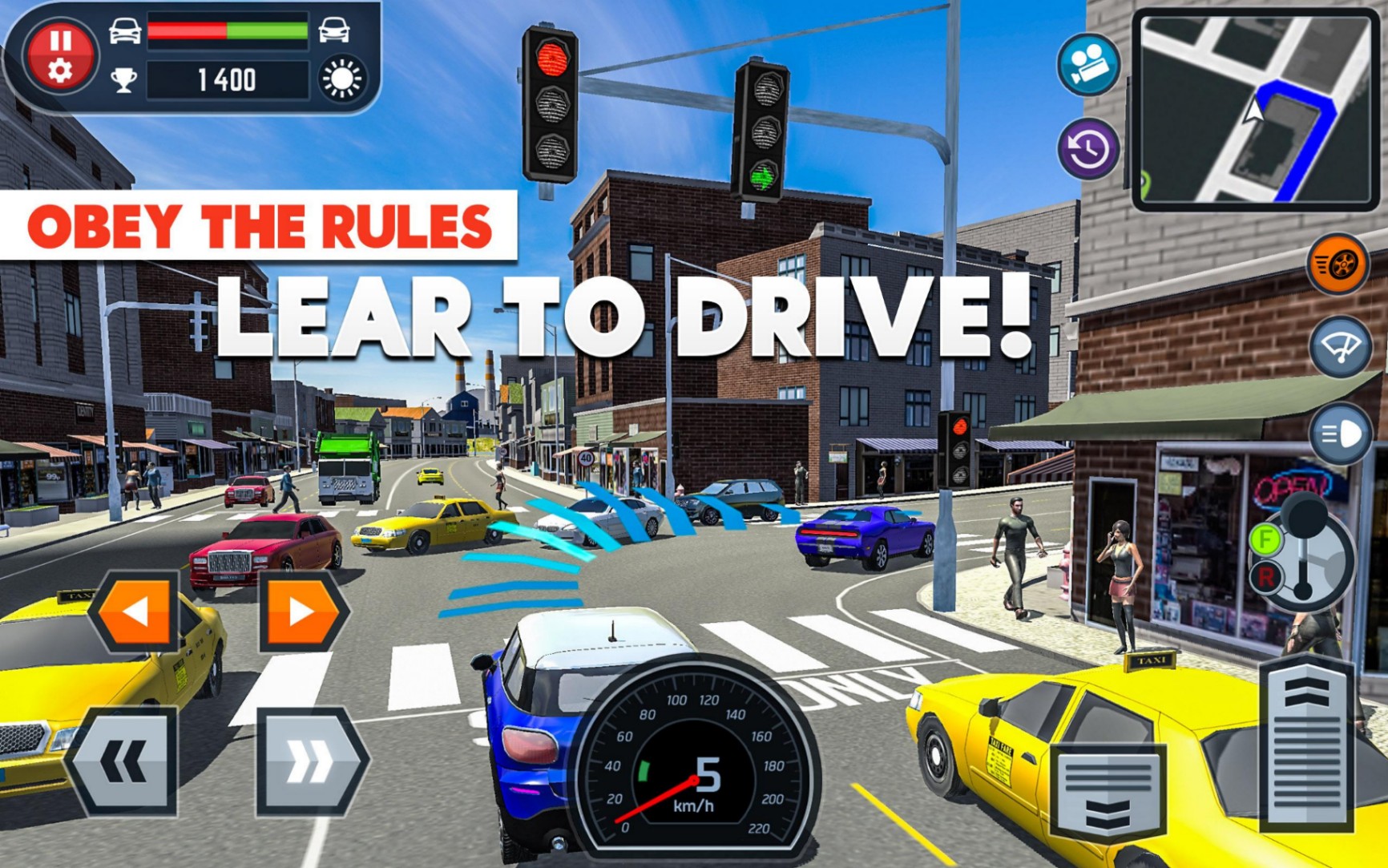 This is why they offer seasonal events that can happen at any time. Many players, including myself, always look out for these seasonal events so I can participate and get rewarded.
Some of the rewards include new cars and unlocking features like new challenges and locales.
These seasonal events are even more fun when my friends and I get to participate in them online.
Always Free to Play
The main game mode where I drive around the streets is free to play. There are no hidden charges or any payments needed to unlock the feature. This is very convenient for players like me who just want to enjoy the game without having to pay for additional features.
However, those who want to play other game modes where the rules are slightly skewed to be either much easier or more difficult will be behind a paywall.
Players who want to access these features will need to go to the in-game store and unlock the feature through an in-app purchase.
How to Earn More Coins
After each lesson, players will be rated on how well they can follow the rules and complete the mission.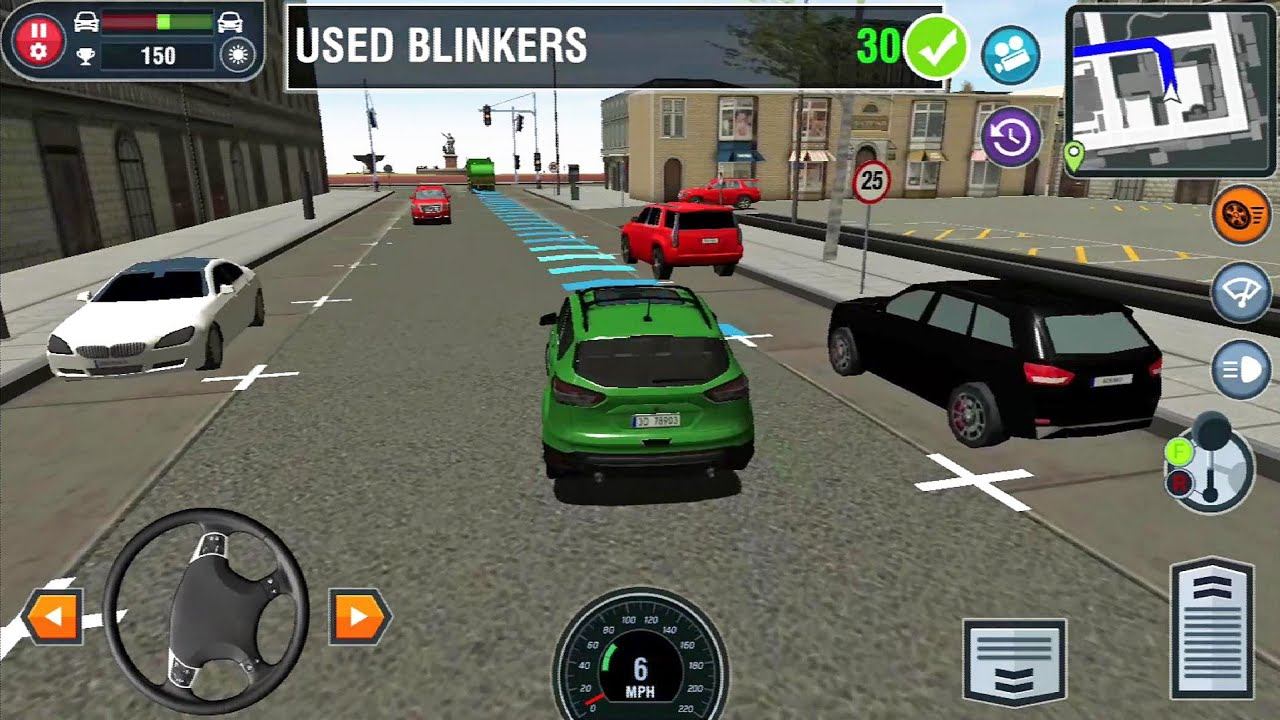 A point is given for each time the player can play well in the game. Each point corresponds to a certain reward called coins. Coins are then used to purchase new cars.
Another good way to earn coins apart from completing each lesson with flying colors is to watch ads.
I recommend watching ads a few times a day and collecting as many coins as possible. It will help you buy the car that you like from the in-game store.
Where to Download
Car Driving School Simulator is one of those mobile games that you really need to download to understand how fun it is.
To download the game, search for the title on the Google Play Store or the App Store and tap "Install" to download it.
If you want to unlock all the other features apart from the main game mode, make sure to set up your payment method beforehand. You can then make the necessary purchase once you're at the in-game store.
Conclusion
I've played hundreds of hours of Car Driving School Simulator, and my experience has been very great. Even without unlocking the other game modes and features in this game, there are still so many things to do and so many missions to complete.