There are a lot of world simulation mobile games out there but none is more fun than School Party Craft. But what makes School Party Craft so special from the rest? The game features cute pixel-style animation and a very large open world to explore.
Apart from that, players also get to experience real relationships as they get to meet thousands of other players from all over the world. You can hang out at different areas in the game and play mini-games. You can even build a mansion if you have the resources for it.
Do you want to know more about School Party Craft? Check out the guide below on how to play the game, where to get free cash, how to download it, and more.
Play Out Your Life in School Party Craft
Meet Thousands of Other Players and Interact with Them
Check Out Some of the Best Places to Go To
Where to Get Free Cash in School Party Craft
Try Suggesting Ideas for the Developers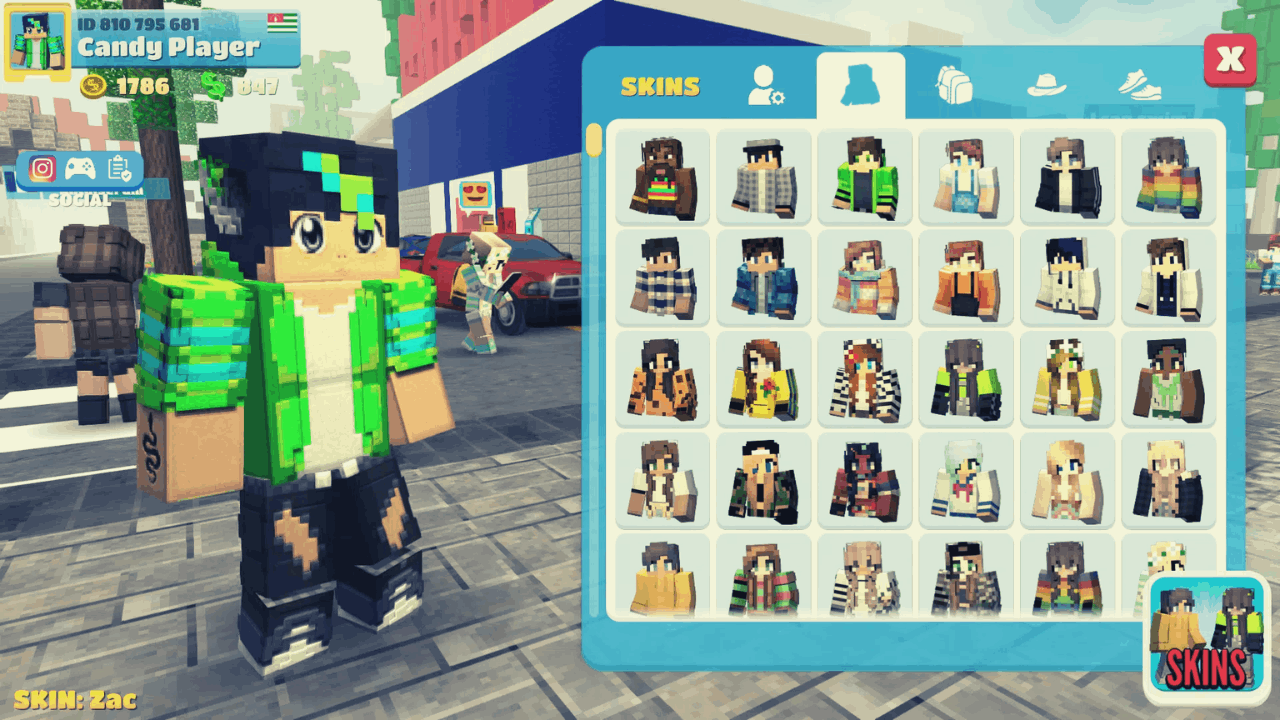 Play Out Your Life in School Party Craft
When you think about School Party Craft, you might immediately think of school games. School Party Craft is more than just mini-games. The mobile app is a life simulator game where you get to play an avatar of yourself and play out your virtual life.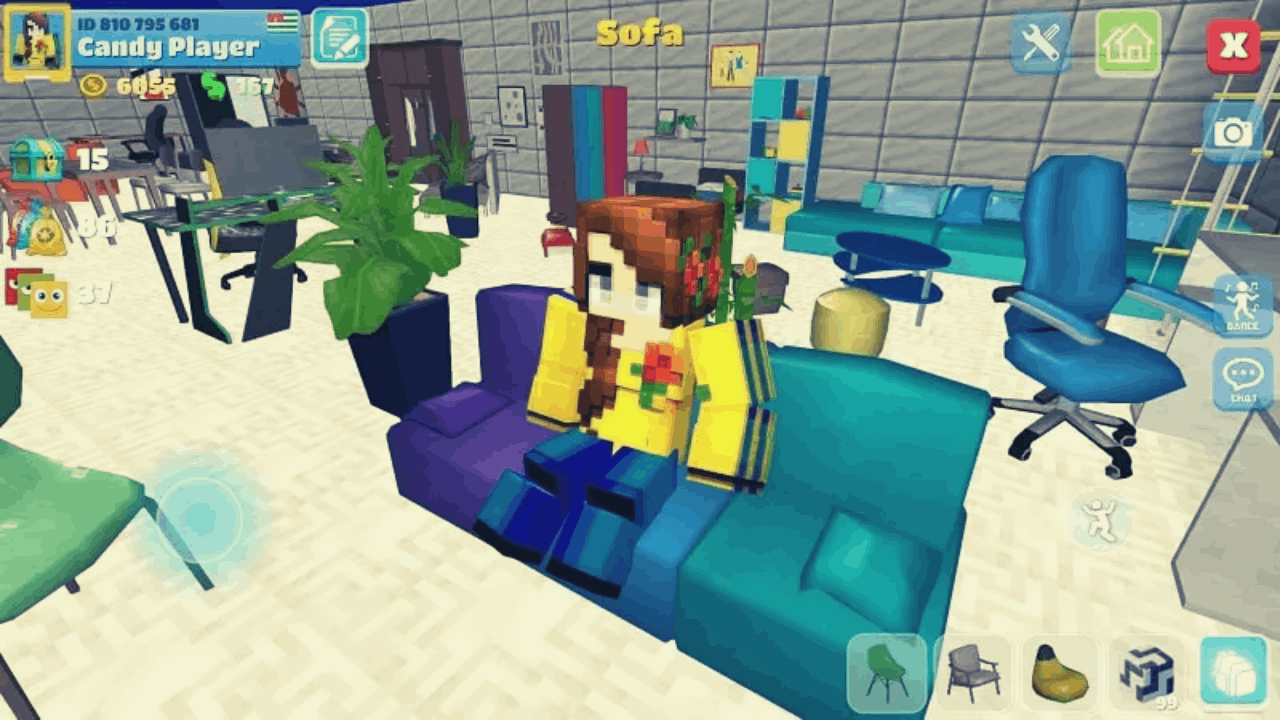 Much like in the real world, you get to encounter different situations you may be used to such as hanging out in the mall and shopping. You also can do many things that you might not be able to do in real life, like ride the coolest cars or own a new mansion.
Players can choose a specific style for their character and dress up as much as they want. You can also meet different characters and even other players if you want.
You have total control over your actions in the game, and the possibilities are endless. Life within School Party Craft is one big adventure and you control every decision that you make.
Build the Mansion of Your Dreams
There are a lot of large plots that you can find within the world of School Party Craft. In these open lots, you can build your mansion. You can also decide to start small instead and build a little home for yourself.
The game features a myriad of blocks that you can use to construct your home. You can choose to build your home made out of stones or wood depending on what you like. Let your imagination run wild as you construct the mansion of your dreams.
After building your home, you can then furnish you home with the hundreds of different types of furniture available. There are various types of beds, chairs, tables, sofas, and wardrobes to choose from. You can then use houseplants, chandeliers, and many other ornaments to personalize your home and make it stand out.
Meet Thousands of Other Players and Interact with Them
One of the best things about playing School Party Craft is the interaction you get from other players. If you're worried that you will be playing alone in this game, worry no more. The game allows other players, even someone who is on the other side of the world, to play alongside you.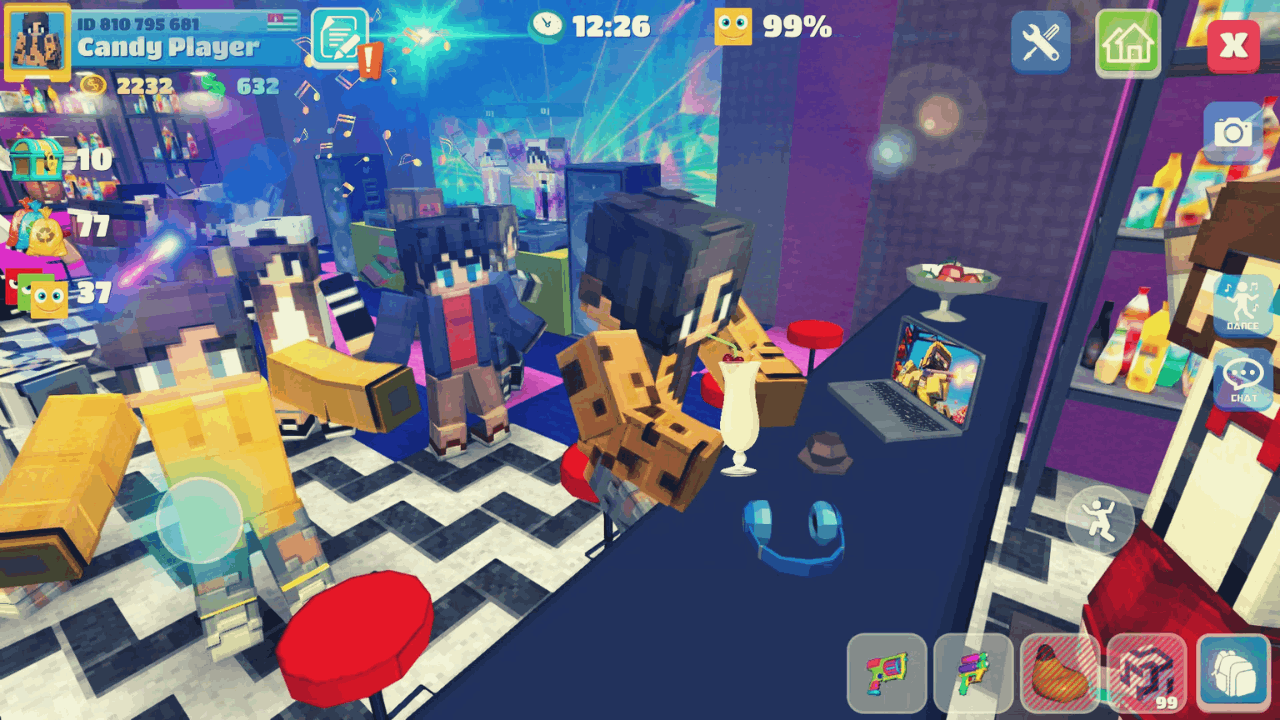 You get to meet thousands of other players that also inhabit the city. Check out the busy streets or even the park where you can interact with them. Visit the restaurants in the area and see how many players are dining and talking to each other.
You can strike up a conversation with any player in the game and start a friendship with them. If you like the character, you can add the player to your contact list through the phone booth and you can start communicating through messages in the game.
There are so many places for you to check out where you can meet a lot of people so go ahead and explore the game as much as possible.
Play Mini-Games with Other Players
Apart from exploration, there are a lot of things that you can do while playing School Party Craft. You can even activate mini-games and play them together with your online games.
Check out some mini-games by visiting the barman on the second floor of the disco. There is also another barman on the first floor of the disco that you can approach to activate a mini-game.
Just make sure that you and your friends are prepared to play them. You'll surely be surprised by the rewards you'll get from playing these mini-games.
Check Out Some of the Best Places to Go To
There are so many places to visit within the world of School Party Craft. These areas are highly recommended that you go and meet other players.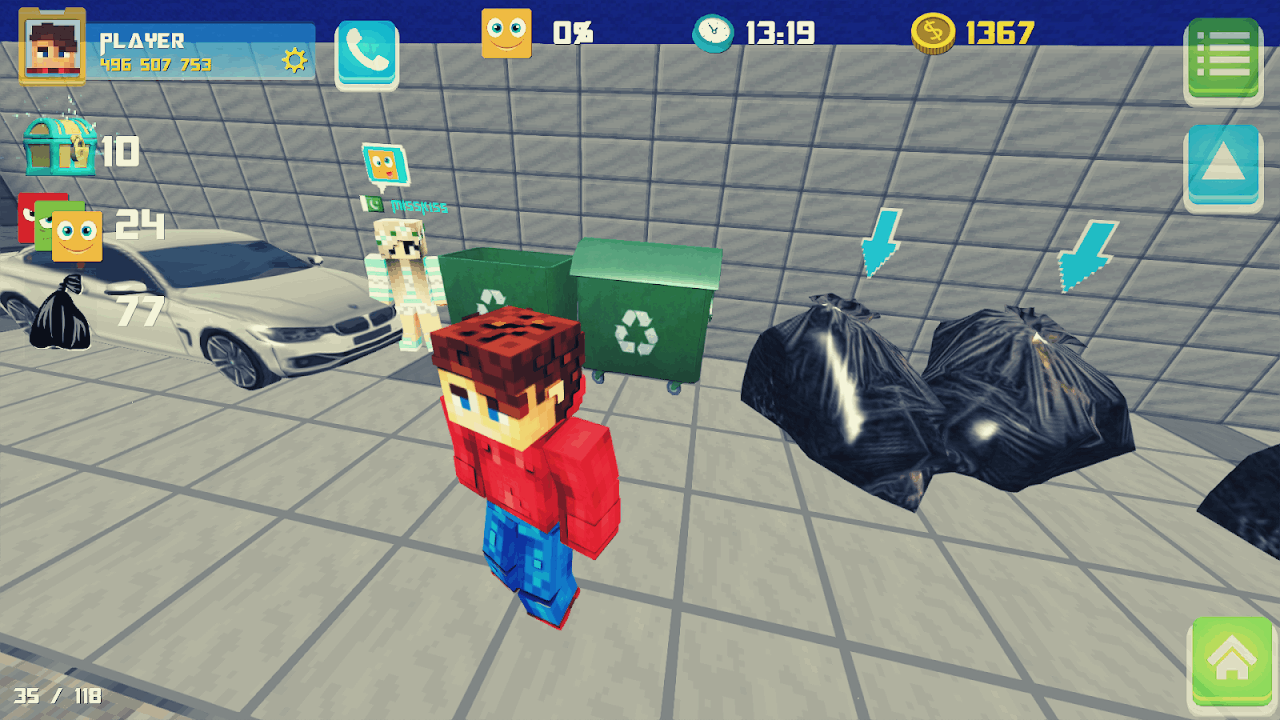 First, you need to check out the market where you can purchase all the furniture that you need as well as many other decorations for your home. The disco is the best place to meet other people who want to enjoy themselves.
There is also the park and beach where you can hang out with your friends and enjoy the sun. If you want to dine, the restaurant offers delicious food that you can eat while you're with your in-game friends.
The cinema also features movies that you can watch with your friends. Lastly, the city pool is a good alternative for the beach if you don't want to go far from your home.
Drive Around the City with Your Car
Apart from the recommended places to visit, there are still so many areas that you can explore. Drive around the city in your car and discover different areas.
The city offers a variety of buildings and locations that you can go to. There are also many other players that you can ask around to see which ones to check out next.
You can even invite them to join you on your adventure. Spend most of your time driving around the city and enjoying the sights. If you're not into driving, you can even fly around with your plane. You surely won't regret it.
Where to Get Free Cash in School Party Craft
Much like in real life, you will need money to purchase the things that you need to sustain your life in the game. There are a lot of ways to get free cash in this game.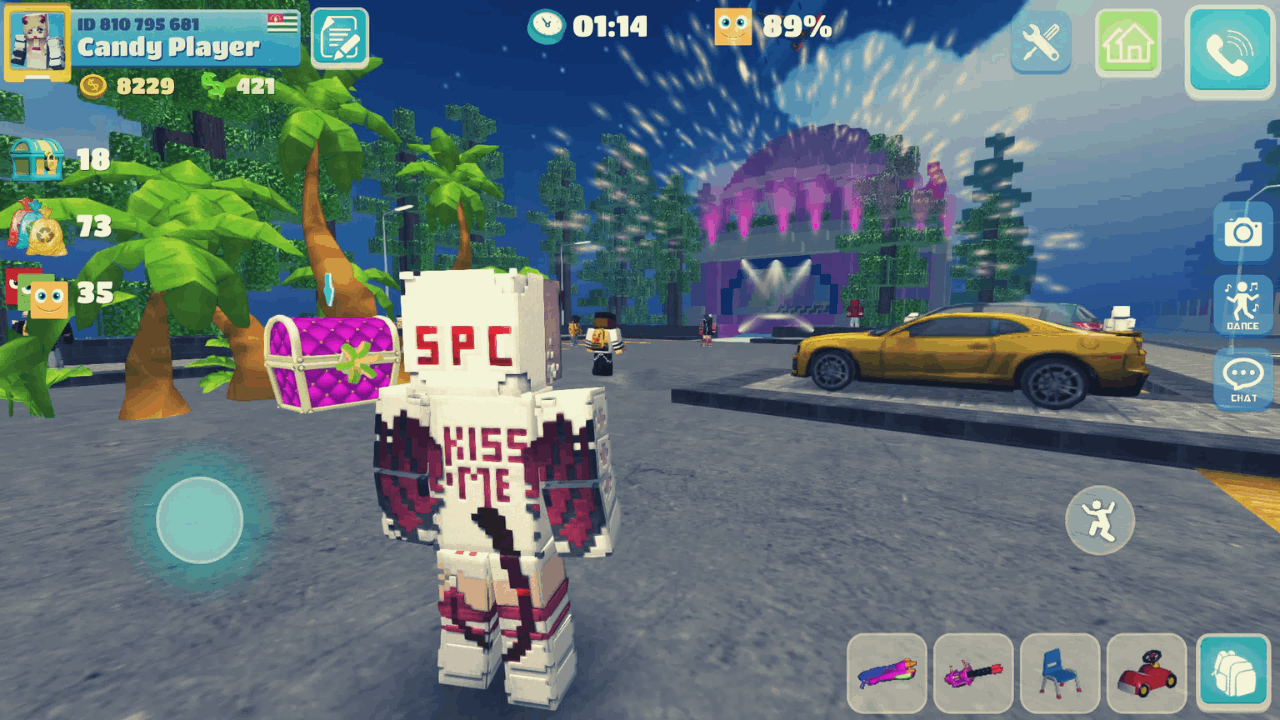 The first thing that you can do is play the mini-games mentioned above. These mini-games give out rewards and most of the time, the prize includes a lot of free cash. Take advantage of this and make sure that you win these mini-games so you can have a ton of money afterward.
Another way to get free cash is to complete missions. There are so many missions to do and not enough time to do them. This should keep you busy for a while and most of the time, these missions are quite easy to do.
There's even a mission where you only need to make other players happy by doing their chores and you end up with a large sum of cash after you complete it.
Find Chests Around the City to Receive Even More Rewards
There is a reason why it is highly recommended that you drive around the city in your car. You'll notice that there are colored chests scattered around the city.
These chests usually contain rewards such as cash if you open them. Of course, you will need keys to open them so go ahead and finish those missions to get the keys you need.
Make sure that you collect as many keys as possible so you don't have to open chests one at a time.
Try Suggesting Ideas for the Developers
School Party Craft is still under active development so this means that the developers are open to any of your suggestions when it comes to the game. Take this opportunity to provide meaningful and constructive feedback to them.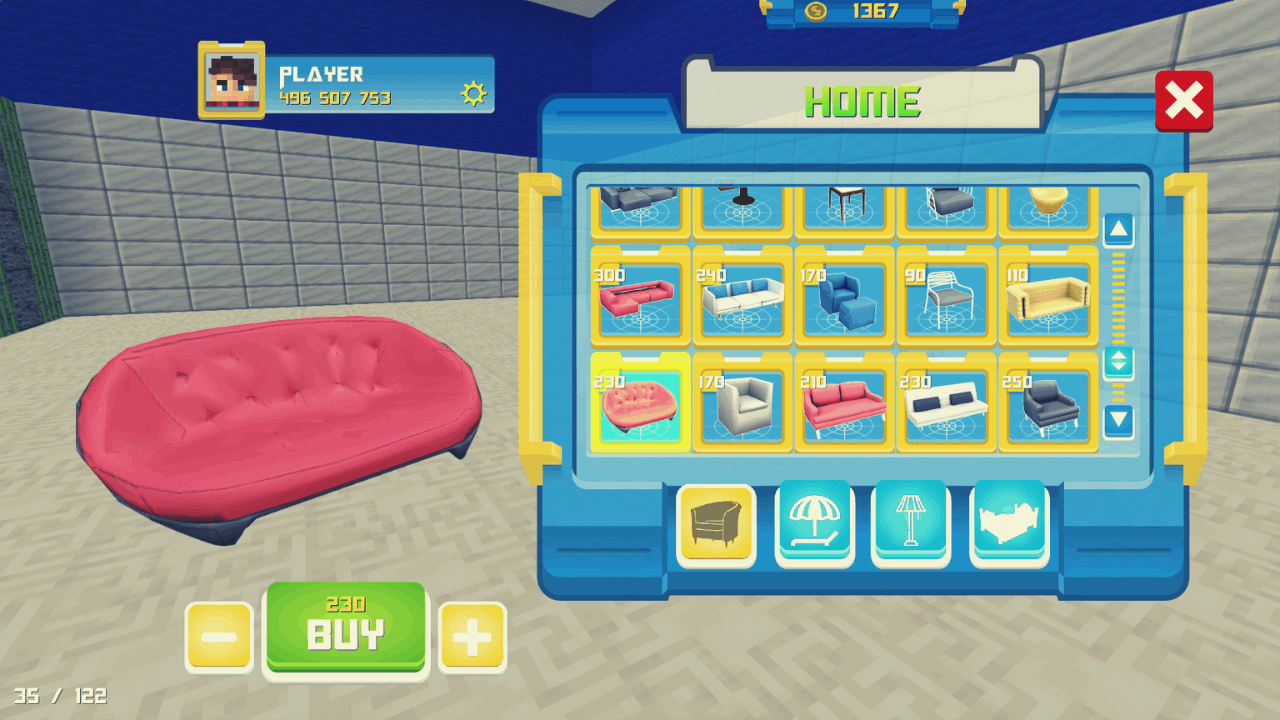 You can always recommend new gameplay or new features or tell them that there are bugs in this area of the game. This way, you encourage the developers to make a good game and even influence how the game is developed.
Tell them what you want to see on the next update and see if they can deliver on it. Make sure that you provide them with suggestions that are also realistic in the sense that it is something they can deliver.
The developers are actively seeking players who give feedback and you might even receive rewards if you're able to give them recommendations that are healthy for the game.
Download School Party Craft Today
School Party Craft is available to download at the Google Play Store for Android devices. All you need to do is search for the title of the game through the search function.
Tap 'Install' to start downloading the game and wait until it is fully installed on your device.
Tap 'Open' to launch the game and log in using your social media credentials.
Conclusion
School Party Craft is a great mobile game to recommend for you and your family. It features a very large in-game world where you can explore, and make connections and friends while also building and crafting your home. There are just so many things to do and so many places to explore in School Party Craft.