Have you ever wanted a multiplayer action game you can take anywhere with your mobile phone? Or an action game that works seamlessly on your phone?
There are many action games with multiplayer features, but not many give players a superb experience. That's where Diablo Immortal by Blizzard Entertainment comes in.
But what are the cool features of Diablo Immortal, and how can you play this action-packed game? Read on to find out and never stay bored while waiting or commuting.
Role-Playing Diablo Immortal
Robust Features of Diablo Immortal
How to Play Diablo Immortal
How to Download Diablo Immortal
Tips for Diablo Success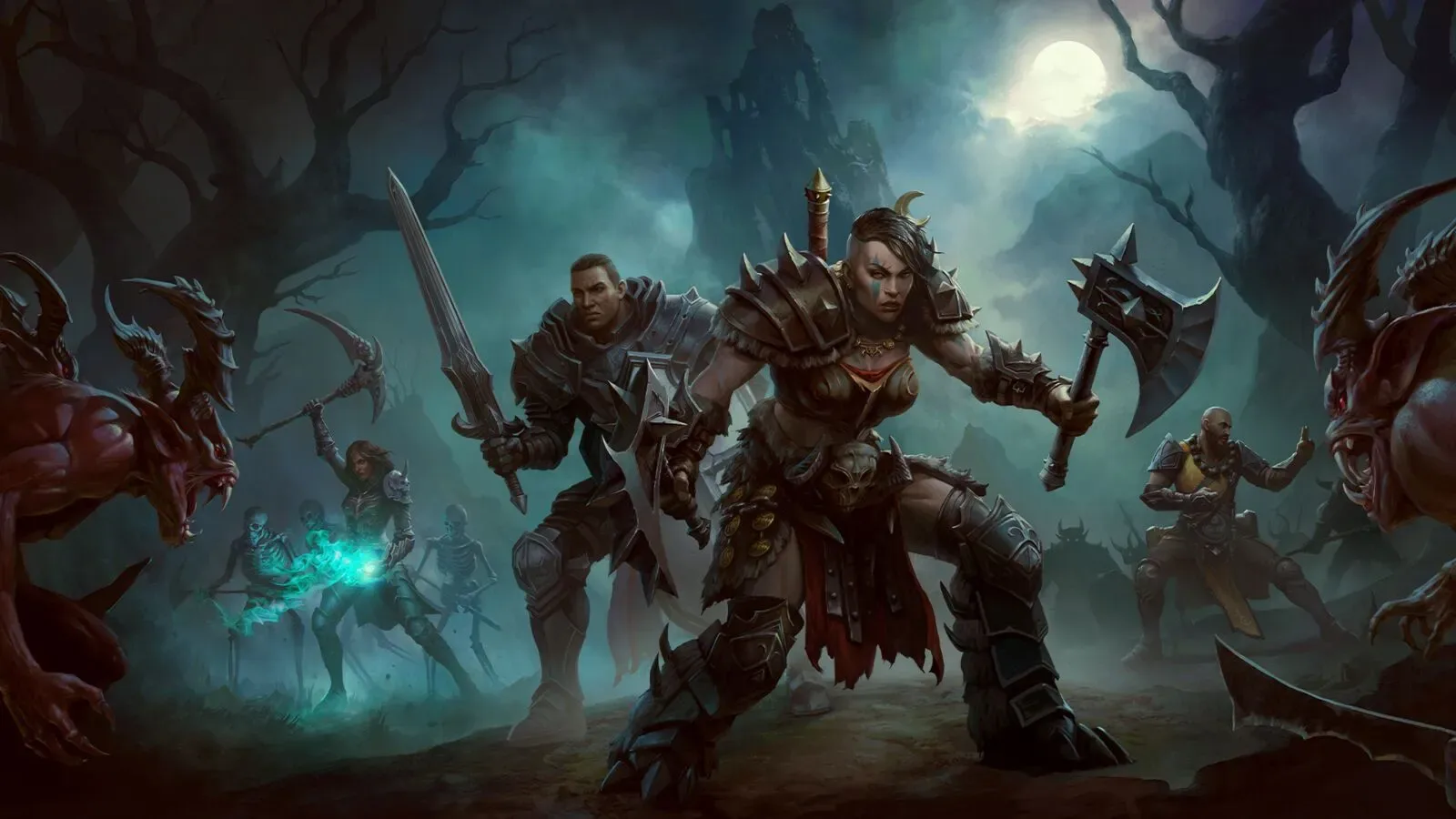 Role-Playing Diablo Immortal
Diablo Immortal is a multiplayer online role-playing mobile game where players choose an avatar and defeat demons and monsters in gruesome battles and story modes. Players can go on missions alone or join forces with other players online.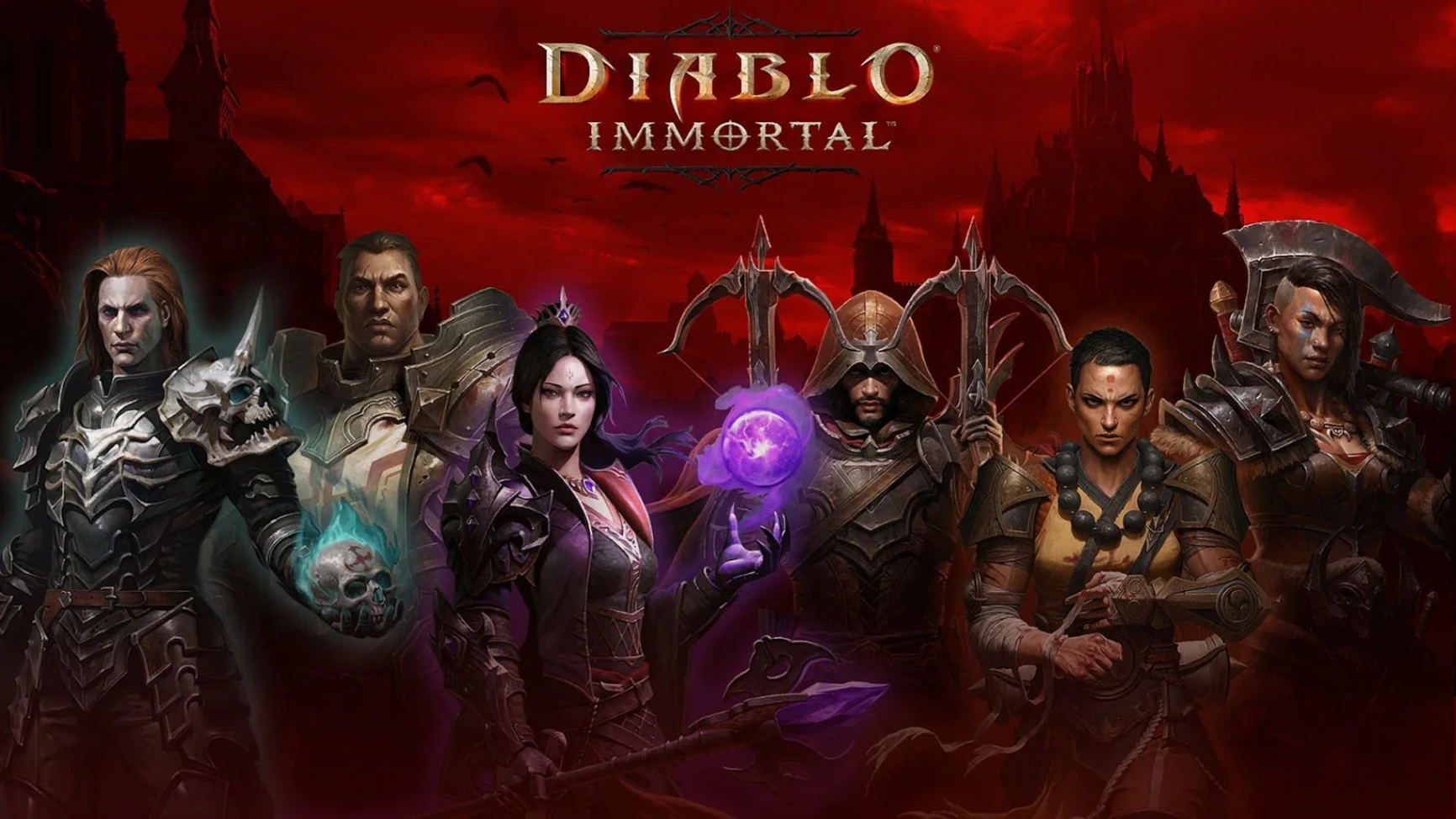 The game begins with an opening montage giving an interesting backstory behind the game and why you must defeat the Lord of Damnation. It is then left to you to choose your avatar, customize it, and start your missions in the village of Wortham.
The game has a dialogue-driven plot where your avatar meets new people, finds out about their lives, and helps them defeat tormentors. In addition, players can enter buildings like the church in Wortham, interact with objects like statues and relics, and discover treasure chests.
Avatar customization includes changing the hair color, skin tone, and the shape of their eyes, forehead, lips, and cheekbones. Players can even select the gender they want to play in. Check out the trailer for Diablo Immortal on YouTube.
Diablo's Parent Company
Blizzard Entertainment is an American game development and publishing company that creates mobile and video games for young and older adults. Player entertainment and respectable interaction between players are the centers of their games.
Other games they've made include Hearthstone card strategy game, Warcraft Arclight Rumble, and World of Warcraft. Their desktop app, Battle.net, houses all their games in one place.
On the website and within the games, language options span across continents. Scroll until the end of the page and select the language option in which you wish to read the content.
Robust Features of Diablo Immortal
The game's primary goal is to defeat as many monsters as possible while fulfilling the game story. The dialogue between your avatar and other characters is voiced expertly, immersing you into the game's story and the quest before you.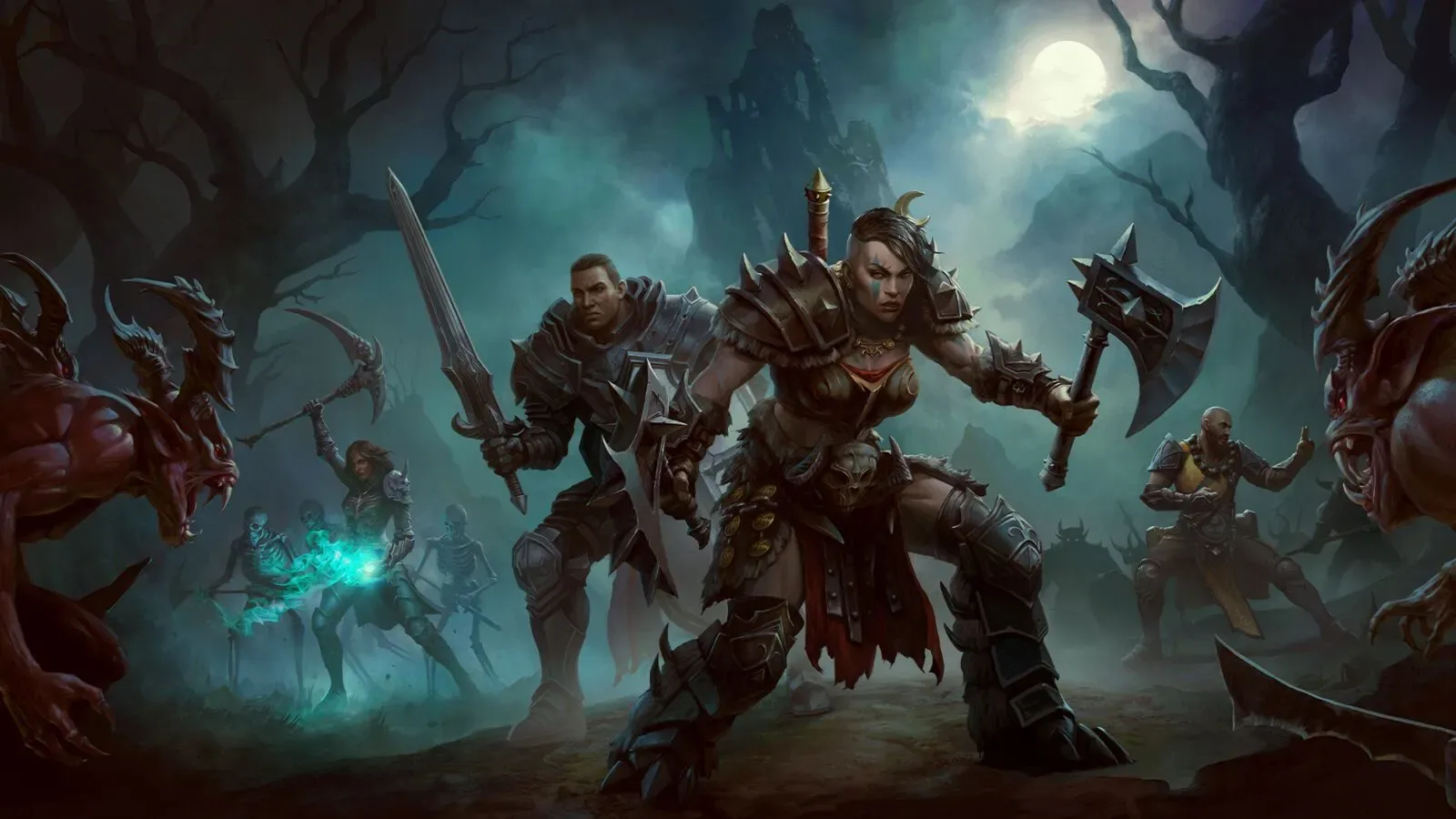 In Diablo Immortal, players can customize their avatar, teleport to various locations within the game, and change and upgrade their weapons and armor. The combination of weapons and skills determines how much damage players can inflict on their enemies.
The game also boasts a robust social interaction feature where you interact with other players. These interactions include sending friend requests, joining a raid party, or sending a request for them to join your party.
There's a community chatroom where players ask each other for advice on beating certain levels, joining parties looking for members, and more. Players also have five profile slots that allow them to experience the six avatar types and their unique powers in individual games.
Your Avatar, Your Choice!
The first avatar option is the Barbarian, a vengeful and rageful warrior who protects their ancestral land from demons with violent, brutal attacks. The Demon Hunter is a vigilante specializing in hunting down monsters with arrows, explosives, and unique mechanisms.
The Wizard is a spell-caster who channels dark magic to defeat their enemies. Players can also become an influential monk that exhibits rapid movements on the field and channels divine energy to perform merciless attacks.
The fifth option is the Crusaders, who war with heavy armor and weapons to protect themselves. Lastly, there's the Necromancer, who controls the power of death and torments their enemies with dark magic and deadly skeletons.
How to Play Diablo Immortal
Navigating through the game is as straightforward as most games out there. The joystick for directing your avatar is on the bottom-left and moves your avatar in all four directions. The skills for fighting during battle appear in circles on the bottom right.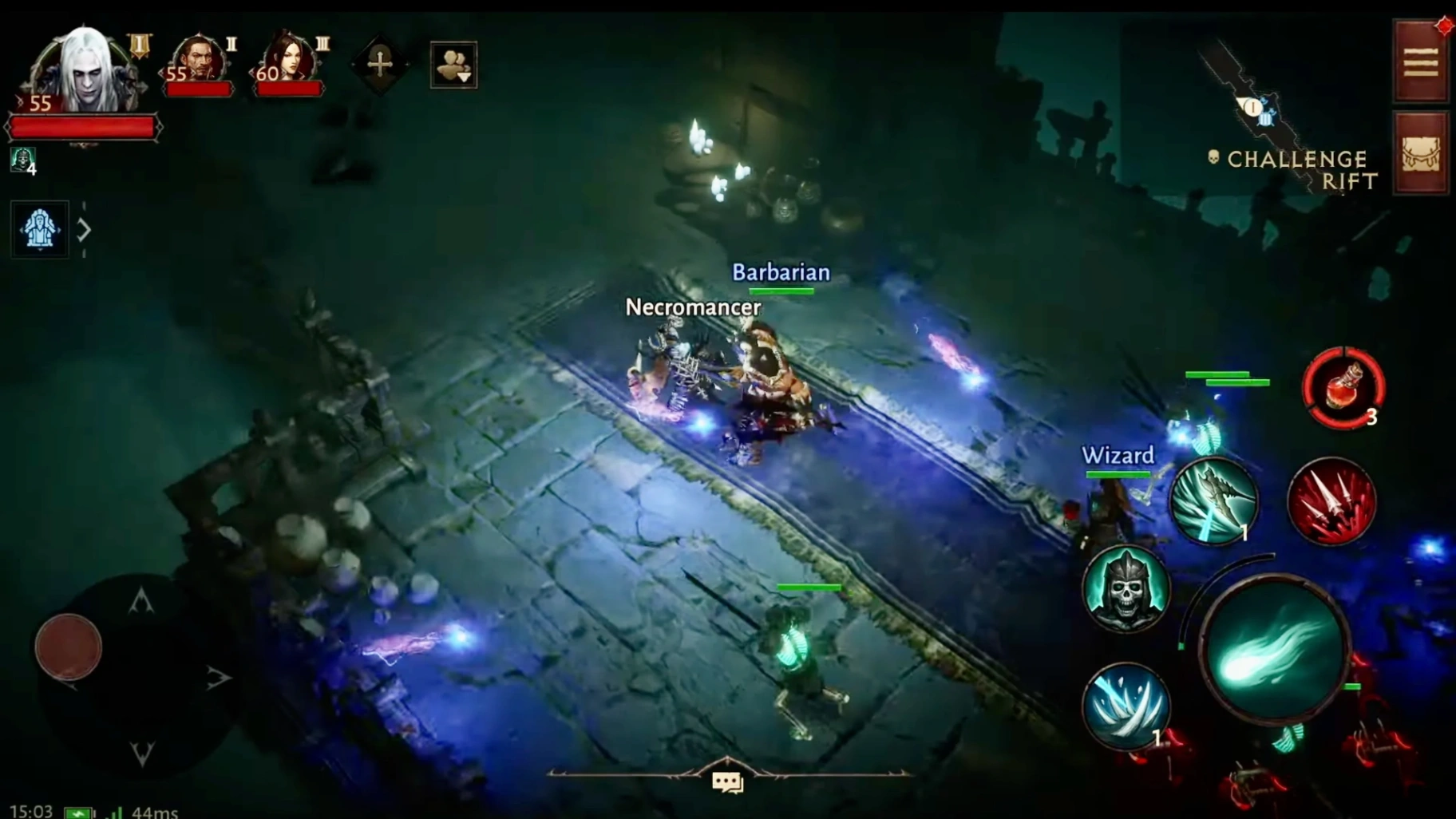 Your primary skill is in the enormous circle, while secondary skills are in smaller circles. Use these skills in every battle you face to defeat the monsters. When you destroy a horde of demons, you get health orbs, new skills, powerups, and weapons to aid your success in future battles.
Hold down your primary or secondary skill to attack, and your avatar will perform that action. Players can use some skills one time before refilling after ten seconds, while players can use some other skills three or more times before reloading.
There are footsteps on the floor to lead you through the forest and villages to your current destination. Although, you can ignore them and explore the environment to get rid of some ghouls and earn gold coins and game experience.
Interacting with Other Players
A huge part of successfully playing and enjoying Diablo Immortal is engaging and using the social gaming features. Joining a raid party is one such way, and it involves going against a level or fulfilling a mission with three other players simultaneously.
If you want to make new friends while going about your missions, go close to another player and tap on them. A profile bubble will pop up showing the player's name, level, number of parties they belong to, capabilities, and skills.
Already started a clan? The profile bubble will allow you to invite them to join your party. The last option is to add them as a friend. They can then can accept or decline your friend request.
How to Download Diablo Immortal
Diablo Immortal is available on the Google Play Store and Apple Store. The game is free to download and does not show adverts. Still, it has paid features such as crests, bundles, cosmetics, services, currency, and materials.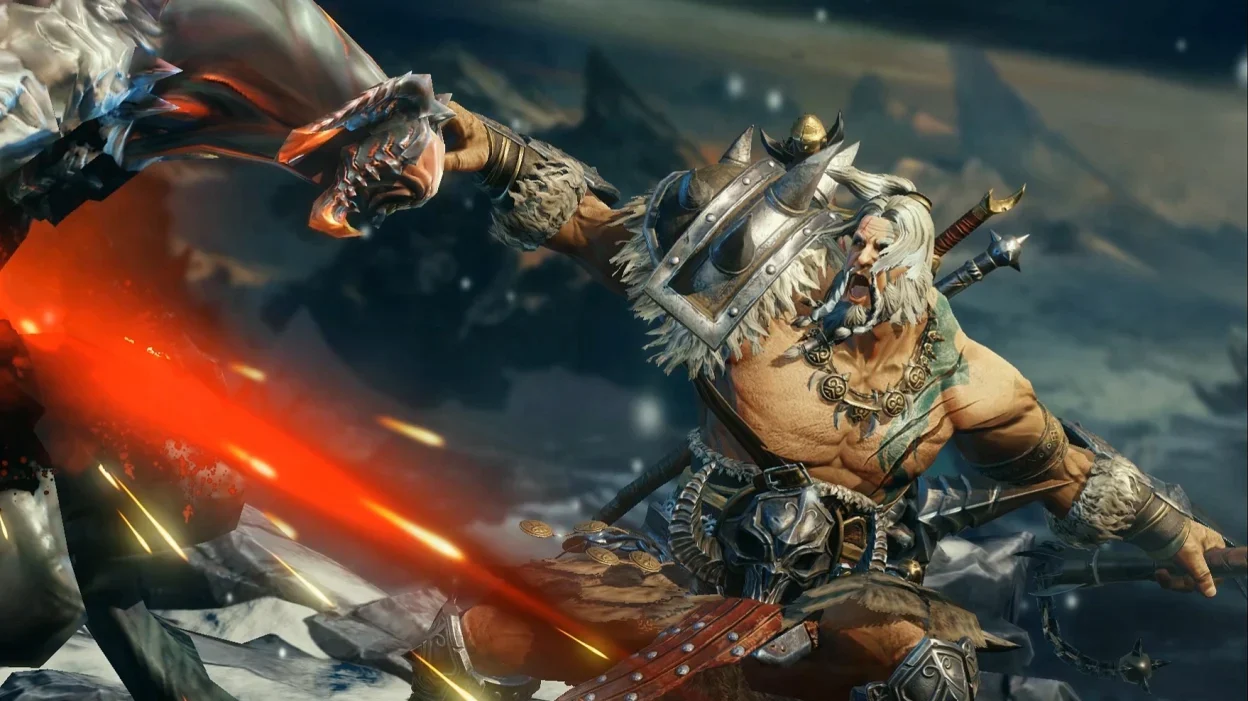 It's rated 4.5 stars on the Apple store and 4.4 stars with over five million downloads on the Google play store.
Considering all the fantastic features in the game, it's no surprise that it was trending in the number one spot in the role-playing game category at the time of writing this article.
Also, they let you know that they share your data with third parties to show you ads outside of the game application. You'd have to contact the developers if you want your information deleted.
Not Child Friendly – 17+
While adults would fully enjoy playing this game, it's not one for kids. Diablo Immortal has occurrences of sexual content, nudity, horror, fear, intense fantasy violence, mature and suggestive themes, profanity, and crude humor.
The player controls the avatar that attacks monsters with weapons. The social feature gives the player access to all types of people within the game. These are strangers the child may begin chatting with if they end up playing the game by any chance.
If you're worried about what your child sees and plays, you shouldn't let your kids play this game. It is rated 17+, so you can implement parental controls or create a strict child-friendly profile where your child downloads only child-appropriate games.
Tips for Diablo Success
While it's relatively easy to play the game and defeat monsters, there are some hidden gems for success that you only discover after playing the game for a while. Luckily, you can start ahead of others by following some of our tips for success.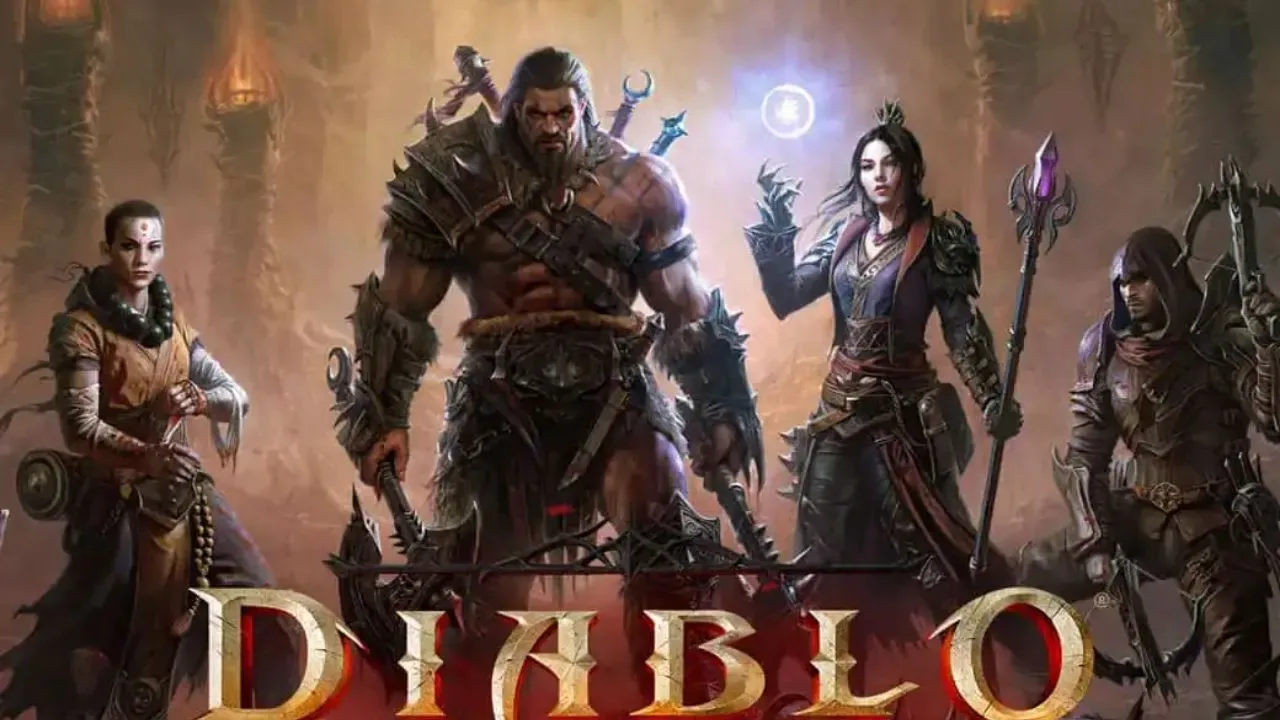 Firstly, your avatar doesn't have limitless health within the battle. You'll lose some health during combat, so increase their health with health orbs released as you fight. If you don't want to wait for those, quickly recover with the healing potion.
Secondly, some battles may overwhelm your avatar, their health could get dangerously low, and there may not be healing obs or potions. When that happens, take your avatar away from that area, restrategize or find a treasure chest.
Lastly, you don't always have to follow the mission strictly. Instead, players can divert and explore the villages and cemeteries to discover monsters, fight them, earn XP points, and collect healing orbs.
Some Issues With Playing Diablo Immortal
Diablo Immortal is a great game to pass the time with and offers an excellent introduction to the multiplayer gaming world of action, magic, and monsters. However, the download size can be a setback.
Beyond the initial file size required to install the game, there are additional locations within the game that you'll need to download.
Unfortunately, if you don't have enough storage space on your phone, you won't be able to access these locations or make significant progress.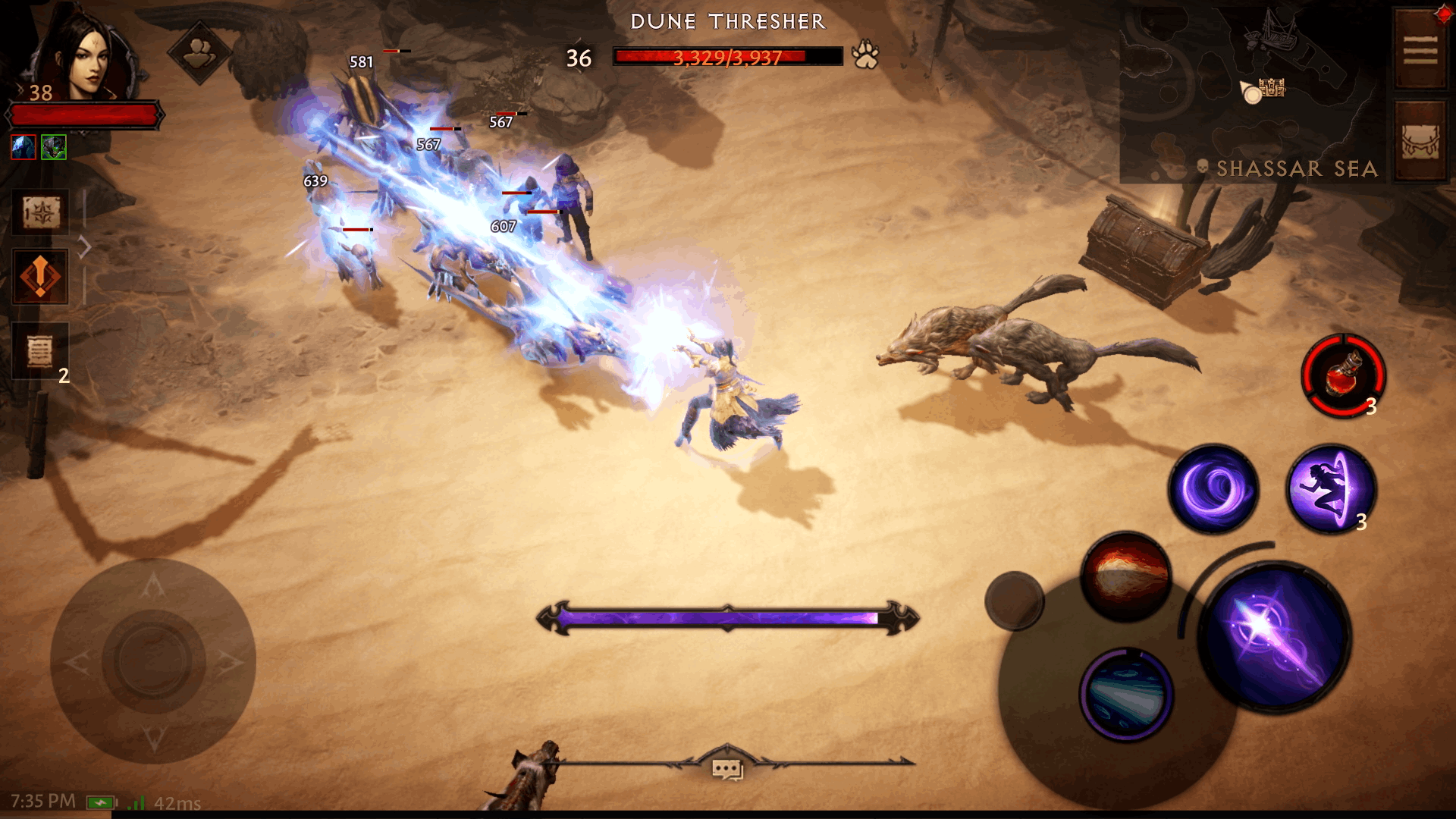 Conclusion
Diablo Immortal is number one on the Google Play Store because it focuses on you enjoying the game thoroughly. The game allows you to interact with other players worldwide and enjoy raiding demons and treasure chests as a small party.
However, you'll need to have enough storage space on your gaming device, or you won't be able to access certain areas. As always, ensure you're not getting addicted and playing the game all day.