Mobile rhythm games is a very niche genre but it is also one of the most popular genres of mobile gaming ever. Rhythm games like Deemo have millions of downloads and continue to rise in popularity even years after their release.
Developed by Rayark International Limited, Deemo is a mobile rhythm musical game where you play various songs and accurately hit different kinds of notes on the screen to progress in the game. Unlock more features as you progress through the main storyline of the game and find out what happened to our protagonist.
Deemo can be a very challenging game if you're new to this genre. Learn more about the game, how to get coins, some tips and tricks, and more with the guide down below.
Play the Game and Unlock More Songs for Free
Change the Internal Settings to Optimize Playing Deemo
Learn from Your Mistakes and Choose Another Song That Lets You Correct Them
Learn How to Get a High Rating in Deemo to Earn Coins
Link Your Social Media Account to Deemo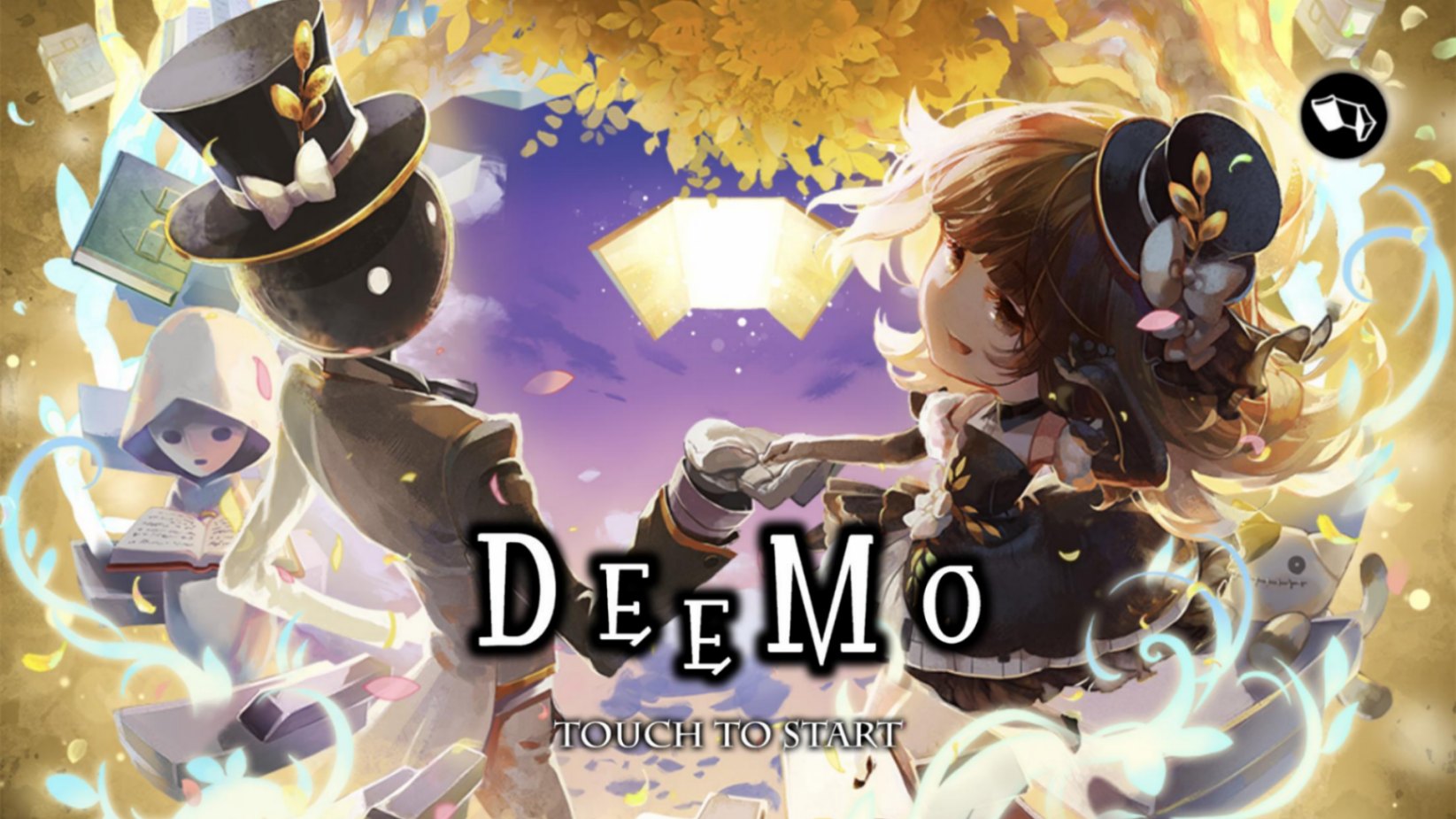 Play the Game and Unlock More Songs for Free
Deemo is a mobile rhythm game where you play a girl who tries to regain her past through playing different songs. As her journey begins, you will need to guide her through different musical challenges.
There are over 220 songs that players can unlock and there are 60 of them that come for free. However, you will need to collect coins or spend real money to purchase the others.
If you don't want to unlock the other songs, you can always play the main story mode where you can unlock the 60 free songs. You can unlock these free songs as you progress in the game.
Remember that each free song will become progressively difficult so it is best that you follow through the story mode and avoid choosing songs that have a higher level of difficulty.
Unlock Different Rooms by Playing the Game
Players progress in the game by growing the Tree in the Piano Room and when it reaches a certain height, you will unlock a new room. While this is the initial objective of the game, you will need to unlock different rooms to progress.
There are ten rooms that players can unlock by playing the main story mode in Deemo. The Piano Room is the first and most central room. Upon reaching two meters, you can unlock the Library then the Attic when you get to 10 meters.
The Tree will continue to grow as you play the game until you reach the highest room which is Alice's Room where you can get the Forgotten Hourglass which is one of the prized items in the game.
Change the Internal Settings to Optimize Playing Deemo
Many players often forget or simply don't know that there are internal settings that you need to change before you start the game. However, you will need to calibrate your mobile device with the game first.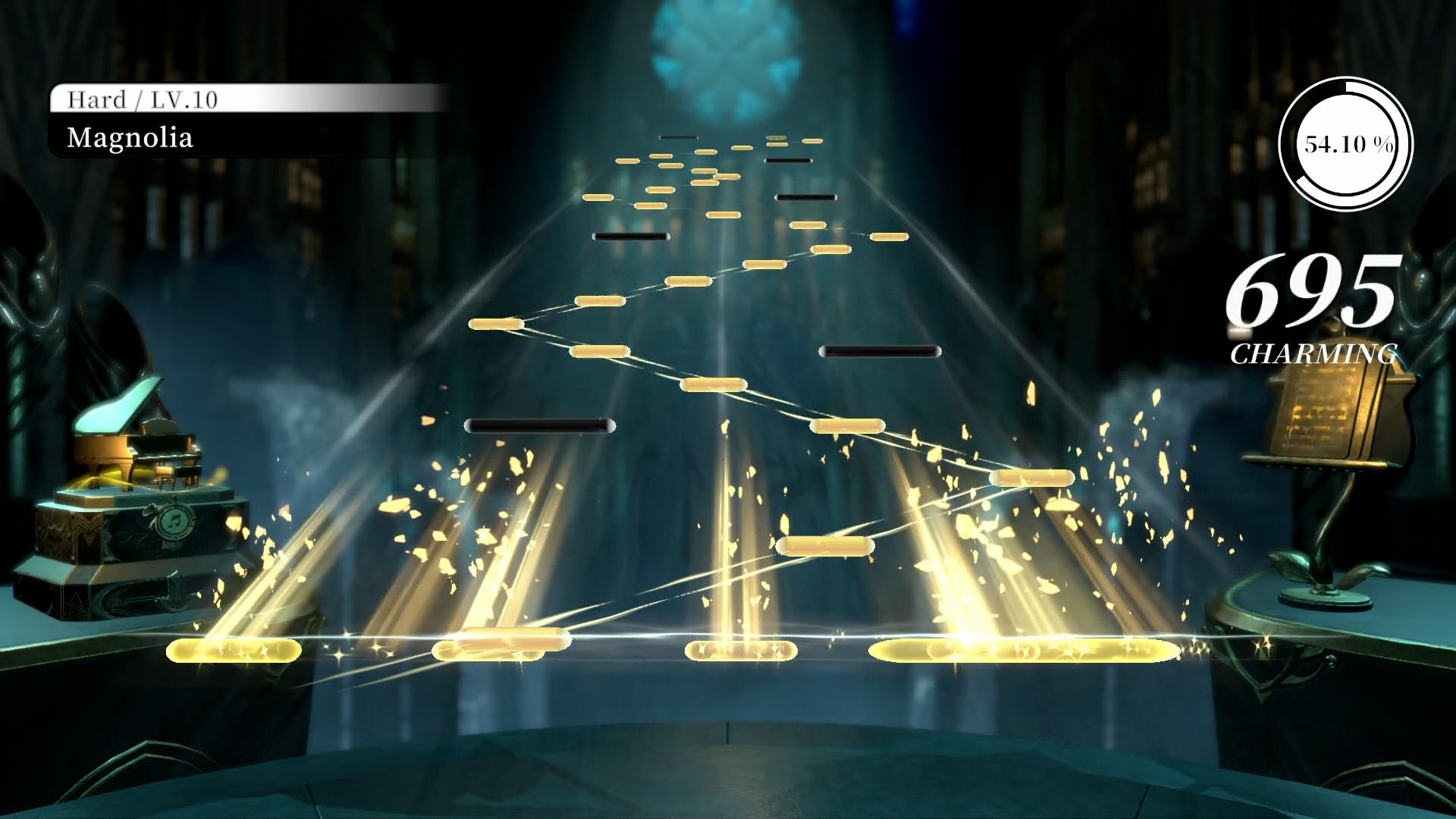 First, you will need to check the audio-video setting where you need to lower the time delay between the video and the audio.
The second internal setting that you need to change is video detection where you need to lower the time delay between each note in the game. Another setting that you can try to turn off is the Effect setting.
You'll notice that there are shadowy effects behind each note. By toggling it off, it will help with the performance thus allowing you to play better.
Play on a Flat Surface
Many players in this genre often play the game holding their mobile device as if it's a controller. This awkward position makes it more difficult for fingers and thumbs to reach different notes on your screen.
One game-changing method to play this game is to place your mobile device on a flat surface and play with only your fingers. You can play it exactly like a piano where your use all of your fingers.
When you hold your device, you are forcing yourself to play with only several fingers but if you put it down, you have access to all of your fingers so you will never miss a beat.
Learn from Your Mistakes and Choose Another Song That Lets You Correct Them
One of the things that many players don't understand in this game is its difficulty especially if it's your first time playing. Many new players are too overconfident that the game will be easy for them.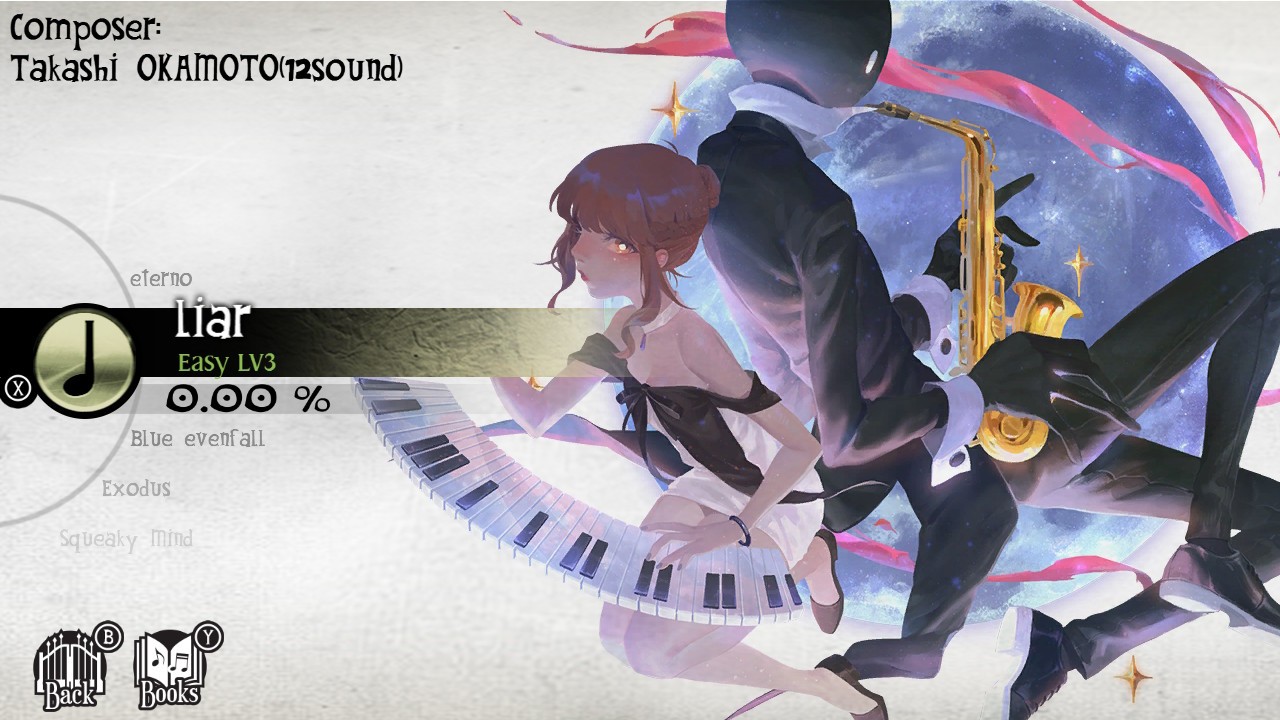 This is the biggest mistake that they can make. If you find yourself making a lot of mistakes and misses on a specific song, find out which type of notes you're always missing and choose another song that has a lot of those specific notes so you can practice them.
You can then head back to the previous song so you can achieve a perfect score and unlock more points and achievements. As with many other mobile games, practice makes perfect when it comes to Deemo.
Be Patient When You Play Deemo
As mentioned above, you will make a lot of mistakes early on. It will truly test your patience but ultimately, it will also test your skill.
Be patient and allow yourself to make mistakes but don't forget to fix them so you can improve. The learning curve of Deemo can steep, but the more you play, the easier it will get.
Learn How to Get a High Rating in Deemo to Earn Coins
While there is no points system when it comes to playing Deemo, the game still provides a rating depending on how well you land each note. Your rating will appear at the top right corner of the screen so you know how to gauge your performance.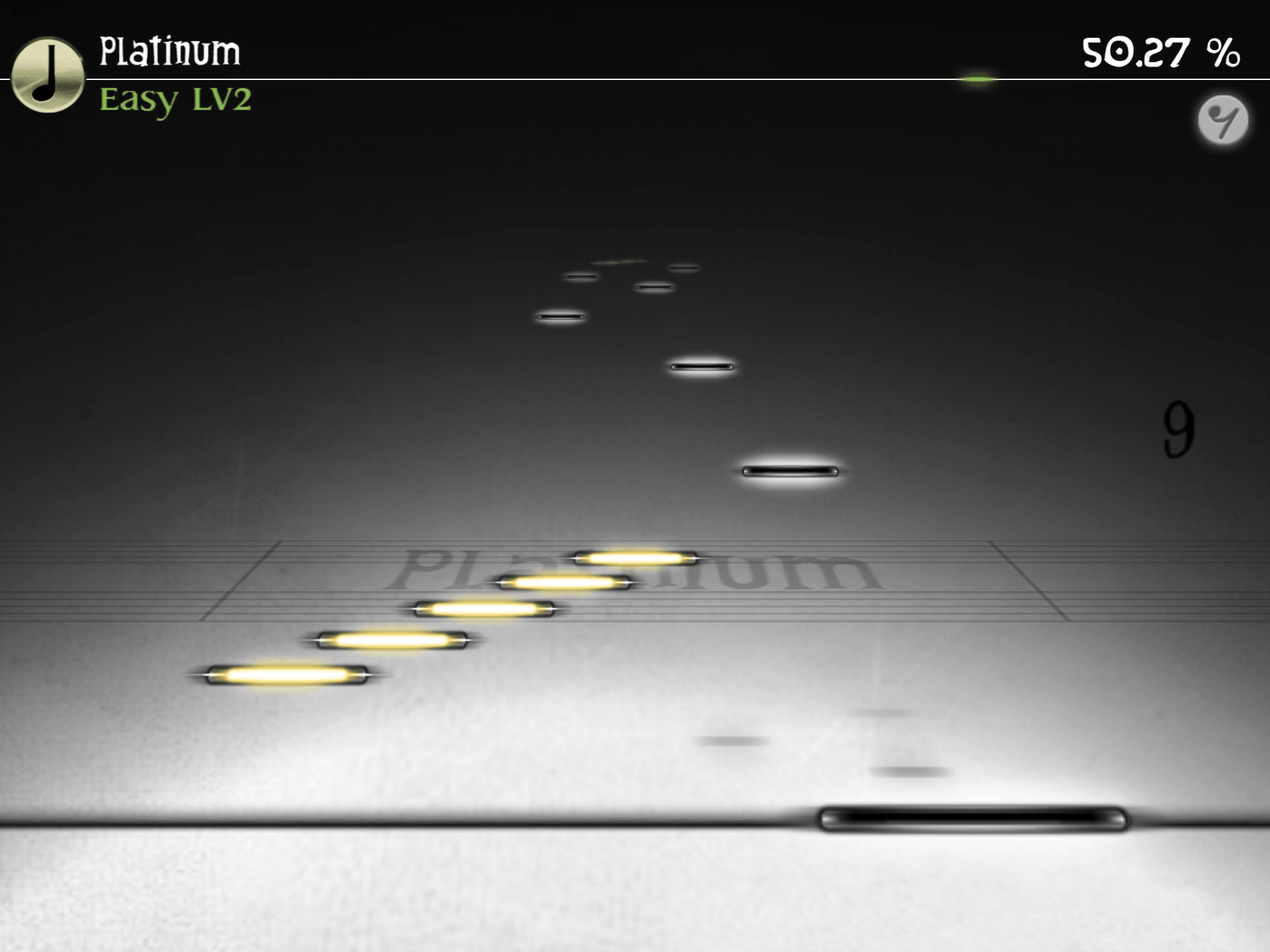 Charming Hits can be achieved through performing combos and contributes the highest amount to your overall rating. Meanwhile, Normal Hits contribute to your combo as well as to your rating.
Misses will cause you to break your combo or your streak and will force you to start building up your rating once again.
The goal here is to achieve a high rating without breaking your streak and the best way to do this is to accurately hit all the notes on the screen. Once you hit a high rating in the game, you start earning coins that will let you unlock the other songs.
Choose Easy Mode First to Practice Hitting the Notes
Many players want to prove themselves to be masters of playing Deemo but they will soon come to realize that this mobile game is very complex and challenging to play. It takes a lot of practice to master this game, especially when playing it on a Difficult level.
There are three levels of difficulty in Deemo, and these are Easy, Normal, and Difficult. It is recommended that you try to play the game on the Easy level first to practice the game and get used to playing with the keys.
Once you're more comfortable with the songs and the key placements, you can then start playing in Normal mode. You can then push yourself to the limit with the Difficult mode so you can truly master this game.
Link Your Social Media Account to Deemo
At the start of the game, you have the option to link either your Facebook or Twitter account to create an account. However, this is not required.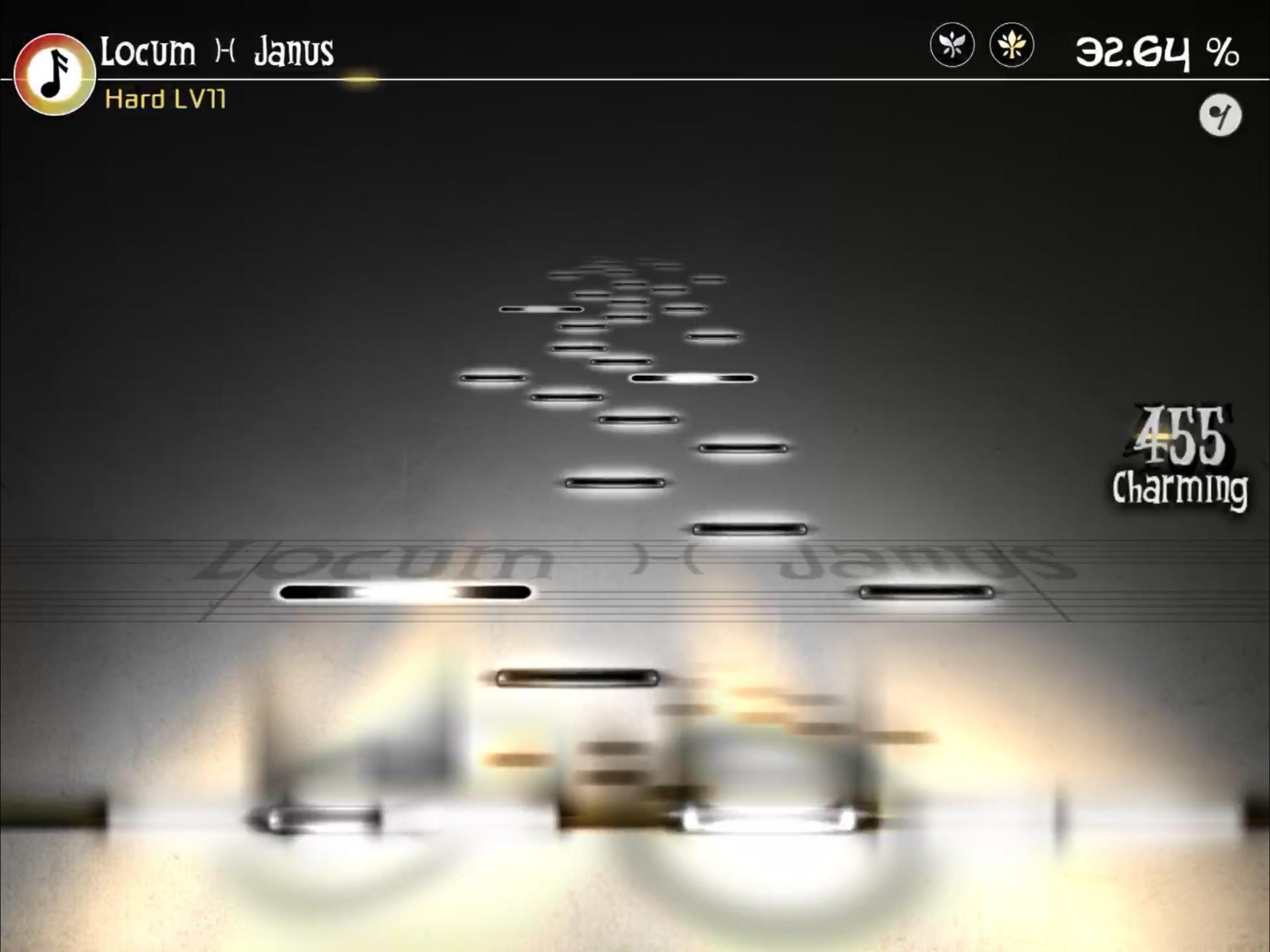 You can choose either one of them but it is best that you try to choose the platform where you're more active.
Once you're logged in, you can then share all of your achievements through your social media account including your high ratings.
Sharing your rating on your social media will also entice your friends to download and play the game. Keep on sharing and inviting your friends so you can enjoy playing with them later on.
Learn How to Download Deemo
Deemo is available on all mobile devices including Android and iOS. To download, search for the game through the Google Play Store or the App Store and tap Install or Download to begin.
Wait until it is fully installed before tapping Open to launch the game. You may also want to link your preferred payment option if you plan on supporting Deemo through in-game purchases.
Deemo is a stand-alone game and does not require an Internet connection after you download it to play the game. Therefore, you can play it wherever you are.
Conclusion
Deemo is truly a one-of-a-kind music rhythm mobile game and you'll need the tips mentioned above to progress through the game with less difficulty.
If you're looking for a good rhythm game to play, Deemo should be on your download queue today. With each song you play, you begin to harness your skills, unlock more features, and learn more about the game through its story mode.