Atari Inc., the developers behind RollerCoaster Tycoon Story, released a musical game recently. Beat Legend: AVICII is a tribute to AVICII, the late EDM producer who has inspired millions with his music. His followers can now cherish this rhythm-action experience on both Android and iOS.
The game features fifteen tracks, including hits like Wake me up, SOS, Waiting for Love, and Hey Brother. The design is similar to other known beat games but yet so unique because of the infusion of music that would make you feel newfangled. Also, Beat Legends: AVICII is inspired by AVICII Invector, a PC game with the same mechanics and design.
The gameplay of Beat Legends: AVICII is intriguing and fun. The player should navigate the spacecraft according to the rhythm, maintaining streaks and high scores on each track. In other words, the game lets you explore different space portals along with the music.
Besides, the graphics of the game is a highlight. The high-quality visuals make you feel that you are in a different world. The presentation is colorful enough to keep you going. The futuristic theme supports the game, giving the user one kind of fun experience. Moreover, all of these can be experienced at your fingertips.
Note:

Since the game is resource-intensive, it is highly advisable to have 2 GB Ram for a smoother experience.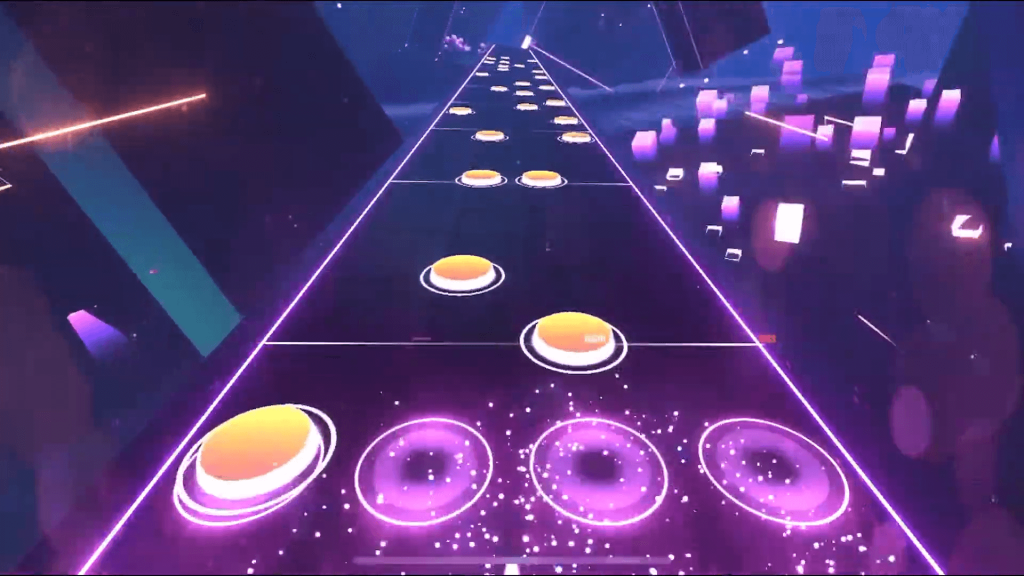 The game is not free. It is made so to support Tim Bergling Foundation. The music royalties from the game would go to this organization. The organization focuses on mental health awareness and suicide prevention. This foundation is run by parents of AVICII(also known as Tim Bergling). If you are willing to support this cause, please make sure to check out Beat Legends: AVICII.
The game is available on both Android and iOS. Make sure to check out the game on Play Store and App Store. The game requires Android 7.0 and up. In terms of iOS, it requires version 13.0 or later. It is available in AppStore only for iPhone and iPad. In conclusion, if you are a die-hard fan of AVICII, this game is just for you.