Guardian Tales by Kakao Games took everyone by surprise when it launched in 2020. No one, not even myself, anticipated this much excitement and praise for the mobile game.
The game shocked everyone when we saw how polished and well-made the game was. The storyline and features created an exceptional hype.
The game is a mixture of action-packed combat, a massive open world, and an in-depth strategy game, all wrapped in a cute little anime theme. To learn more about Guardian Tales, check out the article below.
Guardian Tales: What's It All About?
Playing Guardian Tales
Dodging Is Important
Farm For Coins
Create A Secondary Team
Collect Login Rewards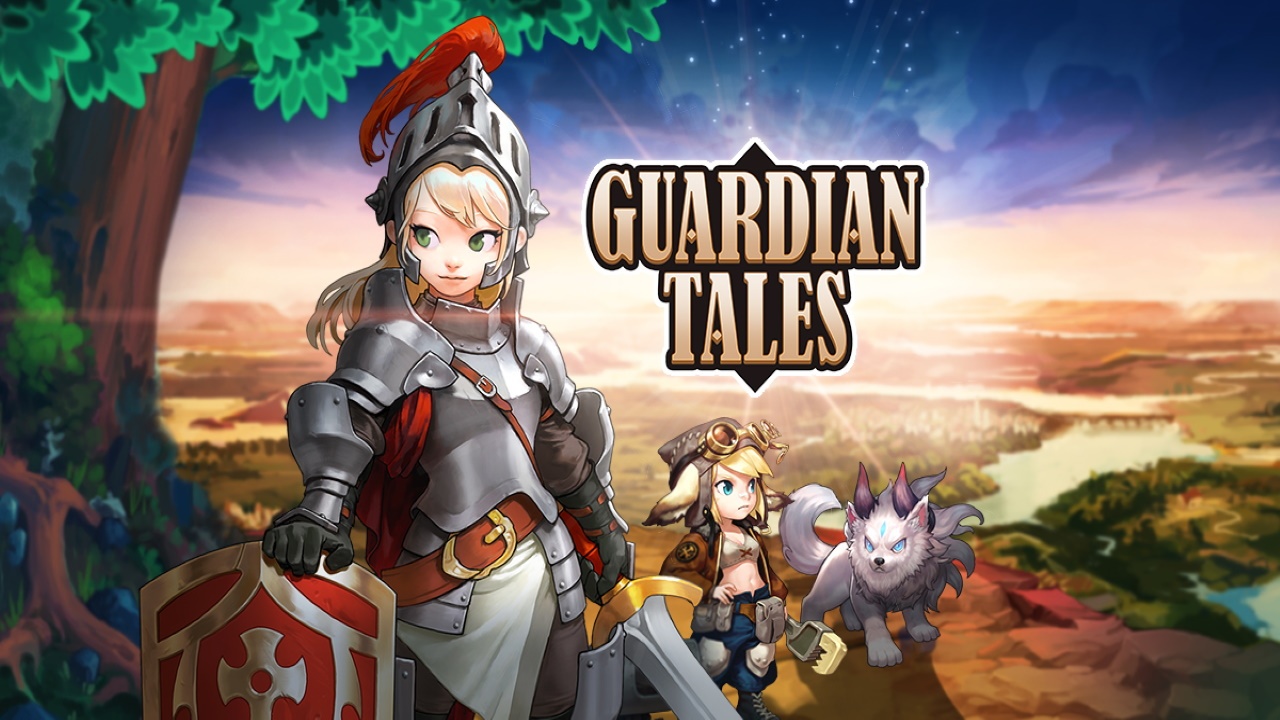 Guardian Tales: What's It All About?
Guardian Tales follow a very similar story to other anime series. You play as a knight who must go on an adventure to stop the evil that is spreading across the world.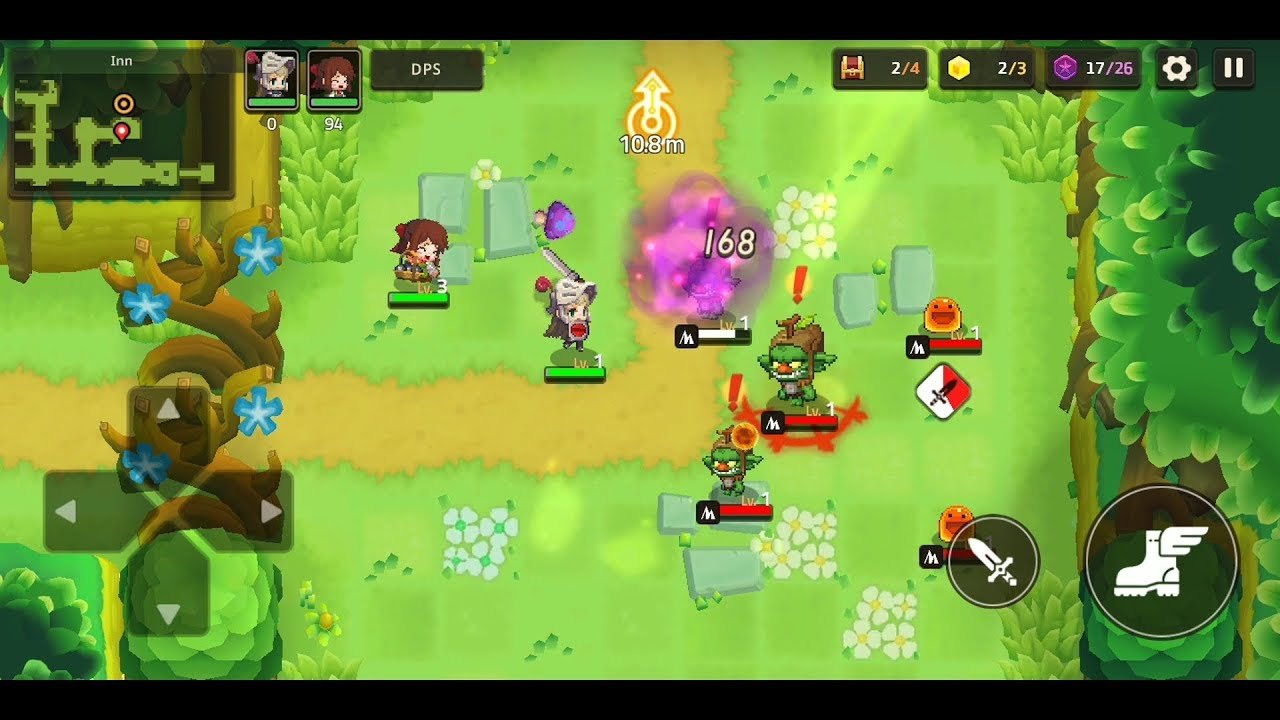 Along your journey, you meet and recruit other heroes by summoning them to help you. You can also evolve some of your favorite heroes and explore various locations, with each of them having its themes.
Guardian Tales also features a three versus three combat mode where you can challenge other players or your friends to see who is the best. Explore the open world and gather as many heroes as you can.
Guardian Tales is currently available for mobile devices via the Google Play Store for Android phones and the App Store for iOS devices.
Team Up
In Guardian Tales, I can recruit different heroes to form part of my team. However, there are also many other ways to play with your friends.
I can invite them over for PvP battle sessions where I can summon three of my best heroes and battle them. By winning battles, I can become the best and climb the ranks. Another way to play together with my friends is through the guild system.
Recruit your friends into your guild and hang out as you exchange different tips to help each other while in the game.
Playing Guardian Tales
Playing Guardian Tales is similar to other adventure role-playing games that I have played in the past. However, there is not much difference playing other RPGs as Guardian Tales follow the same mechanics.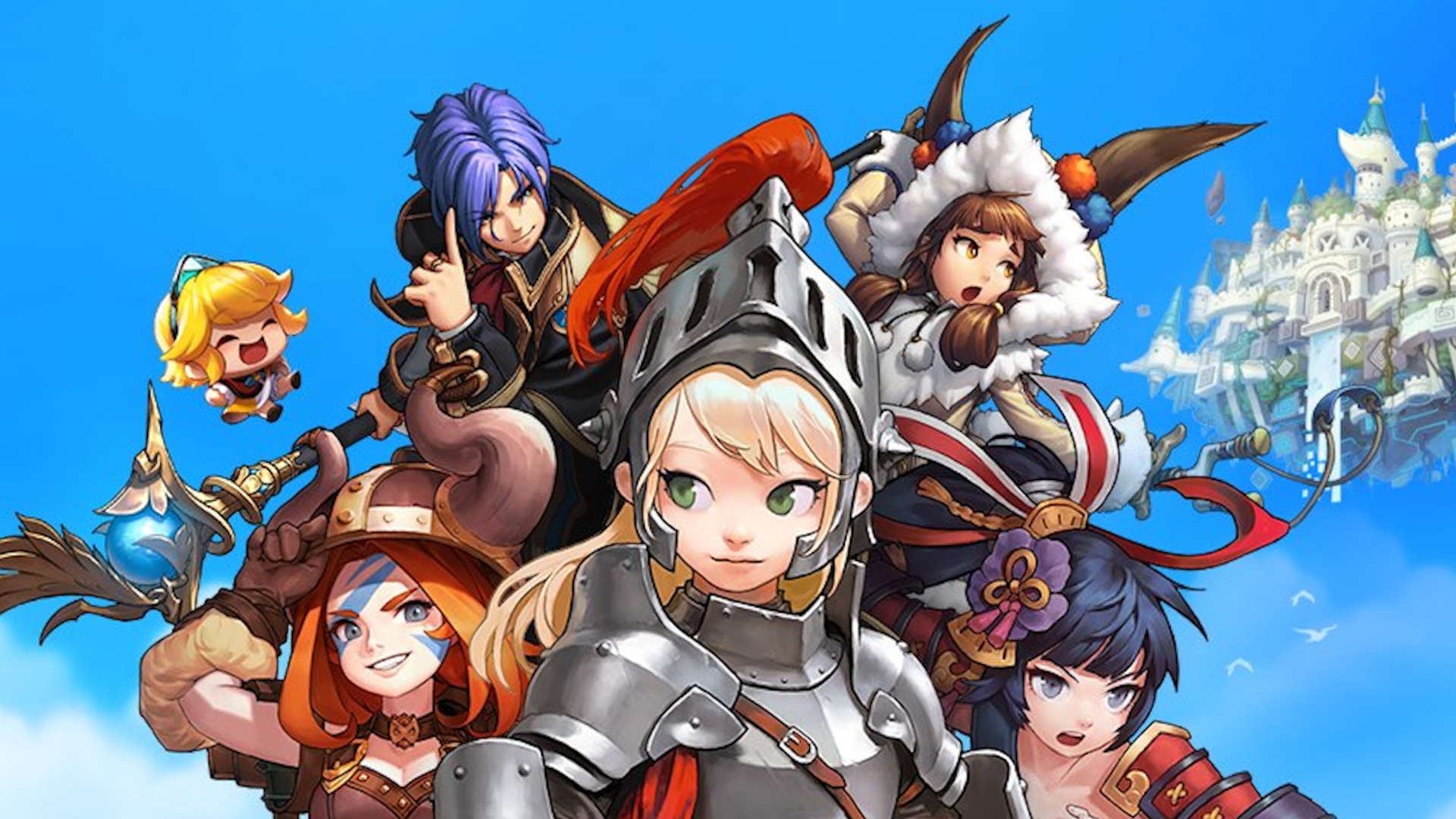 There are some things that set Guardian Tales apart, and that is its engaging storyline and cute graphics.
Some of the gameplay aspects might be troublesome, especially for players who are still new to the world of mobile RPG. So here are a few tips that I want to share with those who are new to the genre.
Pick The Best Heroes
There are a lot of heroes that can be summoned and recruited in Guardian Tales. However, most heroes have a specific role to play in the game. For example, some of them can help you during battle by providing damage, while others offer utility.
Some heroes excel at combat, while others are more beneficial in helping you with puzzles and obstacles. All heroes have an elemental property. Knowing the strengths and weaknesses of each element is key to victory.
If you find yourself facing a fire elemental and you are using a fire element as well, then try to swap to a different hero that has an elemental that is strong against the elemental you are fighting.
Dodging Is Important
Often, I have faced bosses with large-scale attacks that can rip through the entire team. Unfortunately, I couldn't find a good way to defend myself, but later on, I discovered that my hero could dodge these attacks.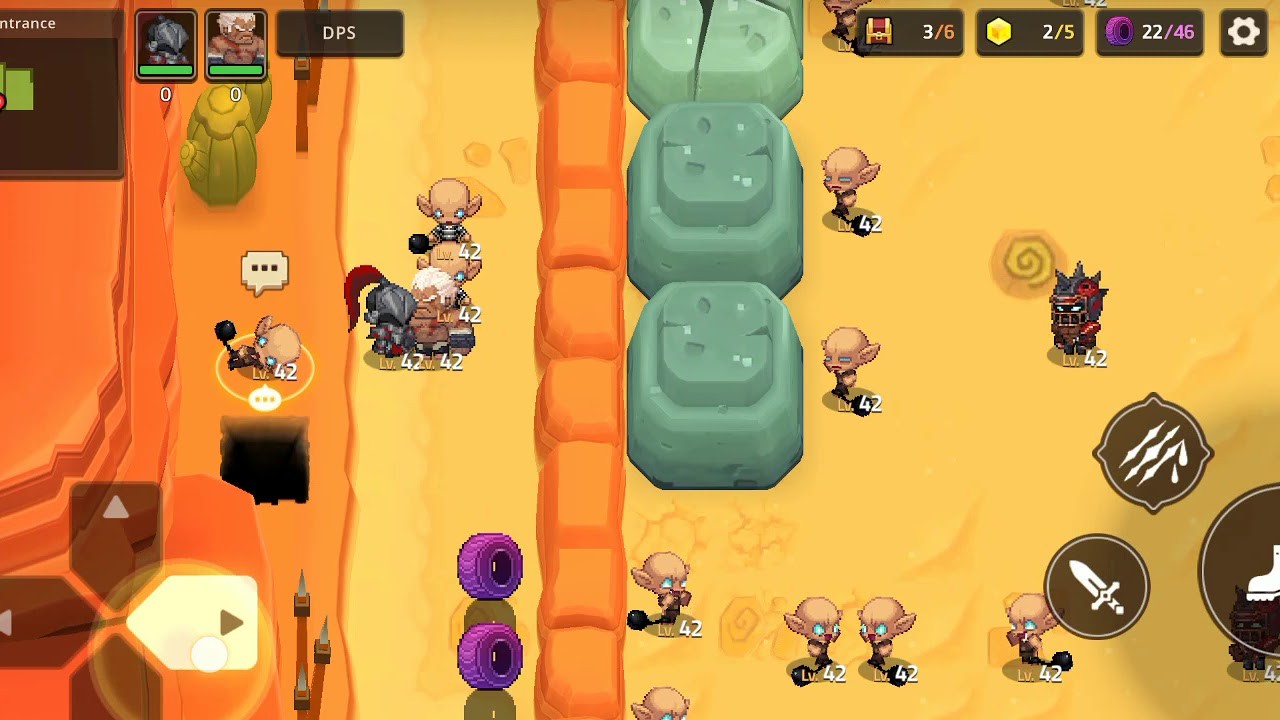 It is very important that you practice dodging before you encounter your first boss. Timing is key to the success of this mechanic. Always time your dodges just before they activate their ability or perform their attack.
Most of the bosses in Guardian Tales have telegraphed attacks, so there is no reason not to make good use of the dodge skill.
Upgrade When You're Struggling
As I go through each mission in the game, there are times when I realize that I am not dealing enough damage to monsters. There were also situations where my spells are barely causing any damage to enemies, and I find myself struggling to finish a certain mission.
The best way to handle this situation is to check your skills and weapons. Then, level them up or upgrade them to give them a boost.
They will most likely become effective against monsters when you upgrade them.
Farm For Coins
If you want to upgrade your items and weapons, you will need gold coins. You will be able to collect enough coins when you go through the main storyline.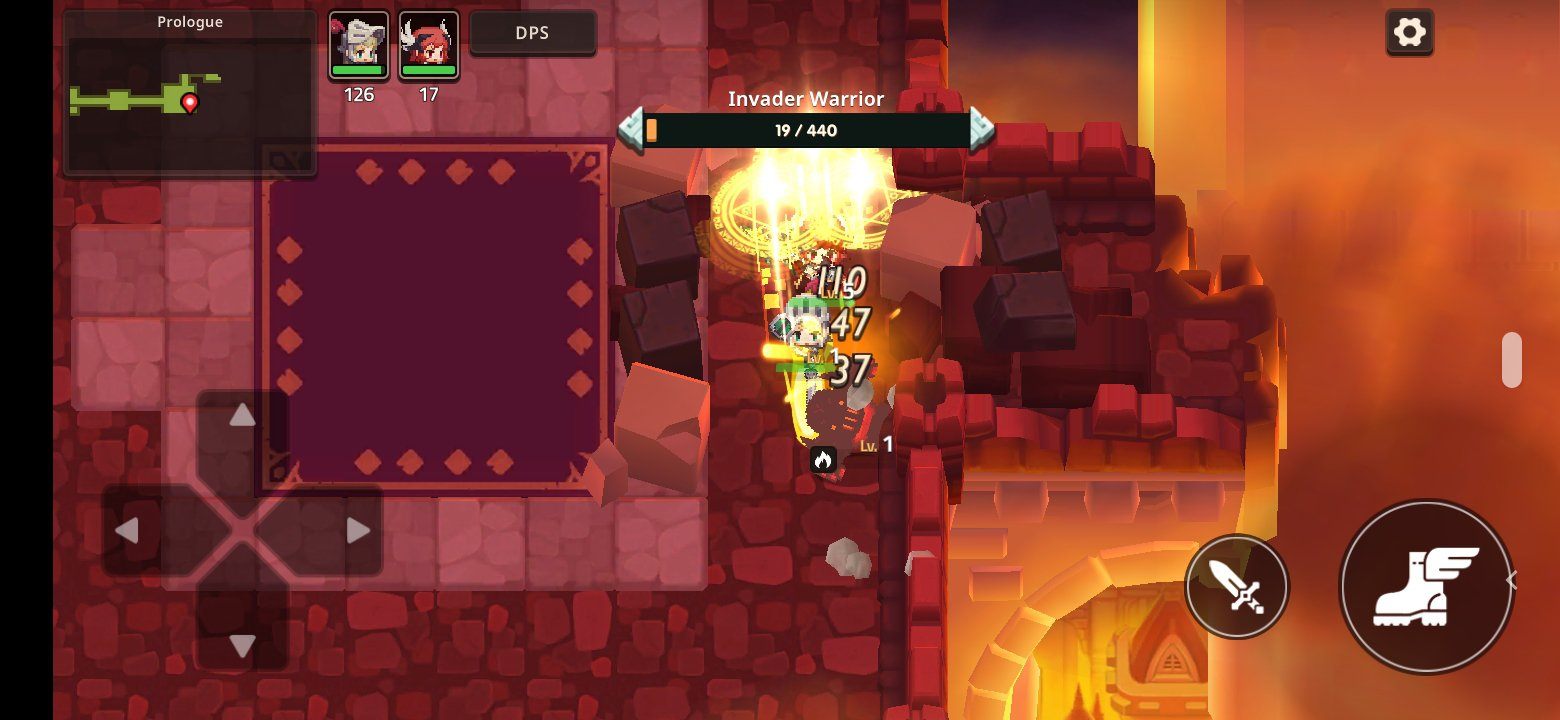 However, that may not be enough for you to upgrade all of your gear. Once you are done with the main story, you will be spending most of your time in different dungeons.
One of which is the Resource Dungeon, where you get free coins and other items to help you in the game. The Resource Dungeon is an excellent place to farm for coins and crystals and should be your go-to place for free coins.
Once you have cleared this dungeon, move to the next dungeons and farm more items and resources.
Keep Your Heroes In Check
The game will tell you the current level of the enemies that you will encounter. It is very important to know the level of monsters that you will be facing, as you will also need to consider the level of your heroes. You will be disadvantaged if you face enemies that have a higher level than your heroes.
Always keep your heroes in check and see if their level is somewhere near the current monsters you are playing against. While you can still go up against higher-level monsters, it will take some time before you can take them down.
You might think that going up against high-level monsters will give you more experience. Fortunately, there are many experience points to go around, even if the monsters are on the same level as your heroes.
Create A Secondary Team
You might be thinking after you have finished the main story that you are done with the game. But, there is still a lot of things to do in Guardian Tales.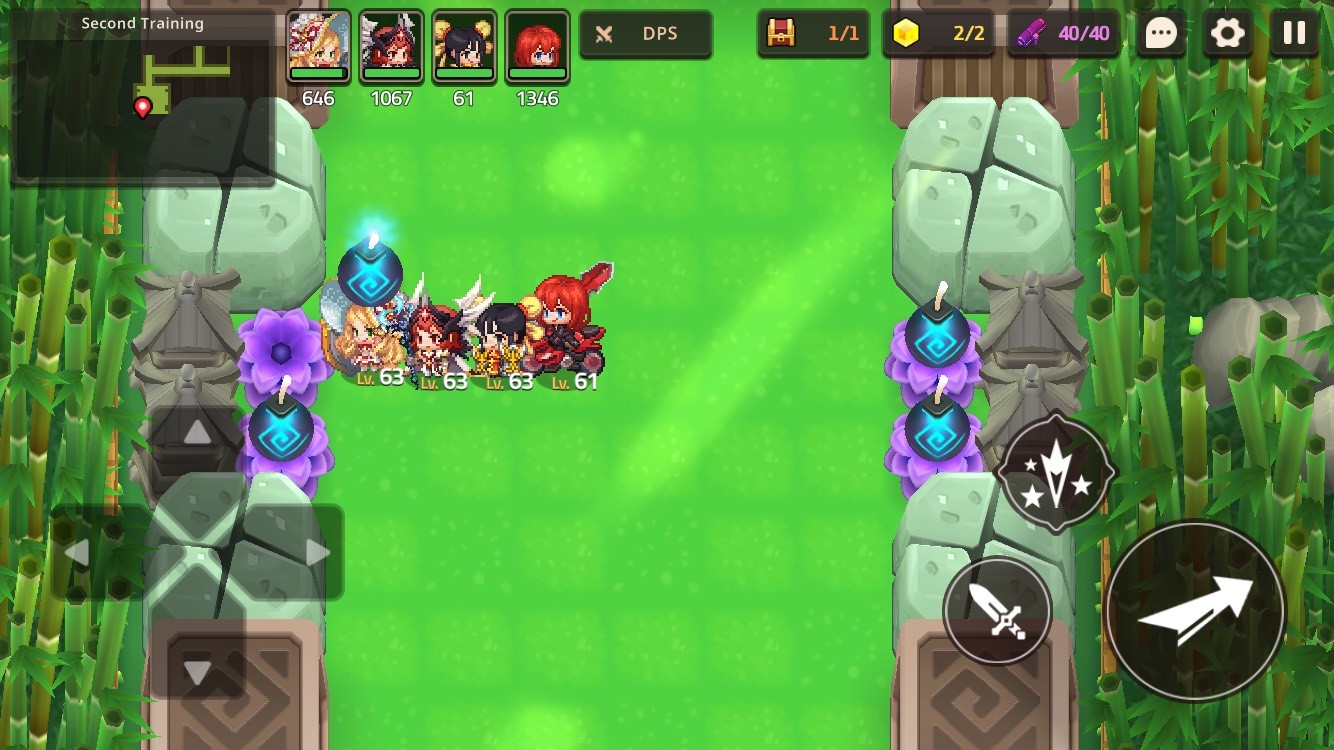 At this point, I can still enjoy the game by creating a secondary team to train and go through many adventures to make them stronger. So there are a lot of advantages to creating a secondary team.
It provides an alternate option for you as a player. This gives you many choices, especially during difficult situations, and you can enjoy mixing different heroes to form a unique team.
I usually make the second team the team where I experiment with a lot of combos.
Finish Daily Dungeons
Apart from building another set of heroes, I also enjoy doing many daily quests and collecting the rewards.
Every time I log into the game, there are many daily quests that need to be completed. Each of the quests will reward me with resources to make my second team strong or make my primary team even stronger.
The game offers a lot of resources once you finish the daily tasks.
Collect Login Rewards
Just as the game offers daily dungeons and quests, the game also features login rewards. They are mostly available the moment you first log in to the game on that day.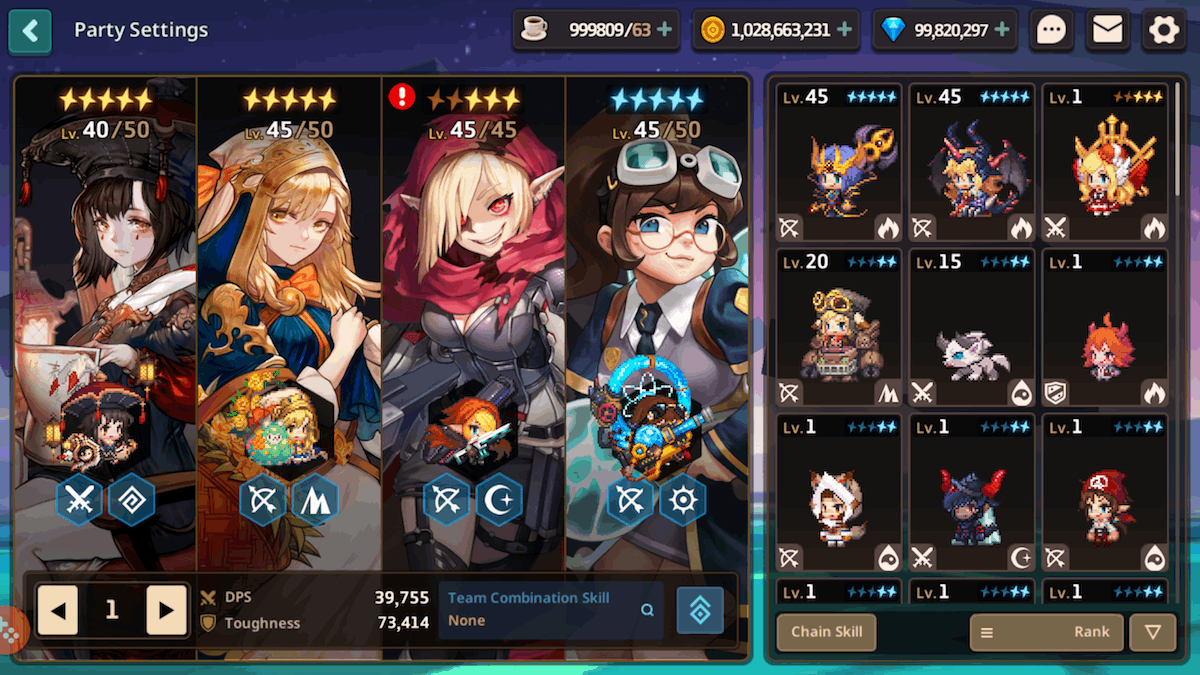 Collect all of the rewards before you proceed to play the game. These rewards are very helpful in augmenting some of the things that you will need for your team and their equipment.
I was able to progress a lot faster in the game with the help of the rewards that I have collected by simply logging into the game.
Avoid Wasting Your Gems
Gems are very hard to come by in Guardian Tales. Therefore, if you do not want to spend a lot of money on this game, you will only rely on some free gems that you can get as a reward.
This means that using gems to upgrade heroes might not be the best idea. My advice is to finish the storyline. Most of the heroes that can be bought by using gems can be acquired by completing the story.
If you buy heroes by using your gems could lead to duplicate heroes, which can become a waste of your hard-earned gems. Better start playing the story than use up all of your gems.
Conclusion
Overall, Guardian Tales is still a gacha game; however, it offers a very engaging storyline and many fun side quests and features that will keep you interested in playing.
There are still a lot of things to do in this game, even if you finish the main quest. I hope that the tips that I have imparted will help you grow your team and make them stronger.